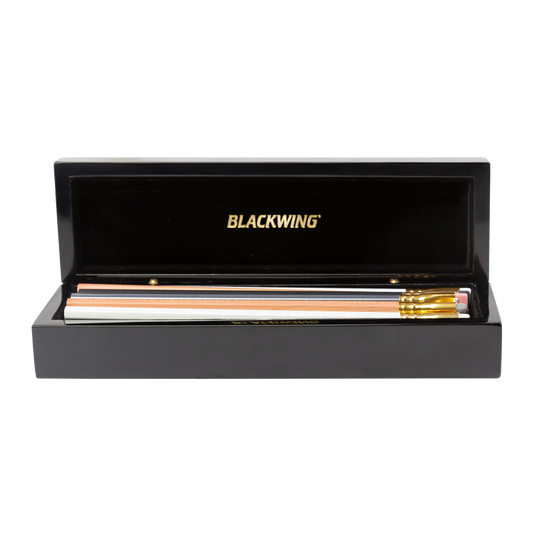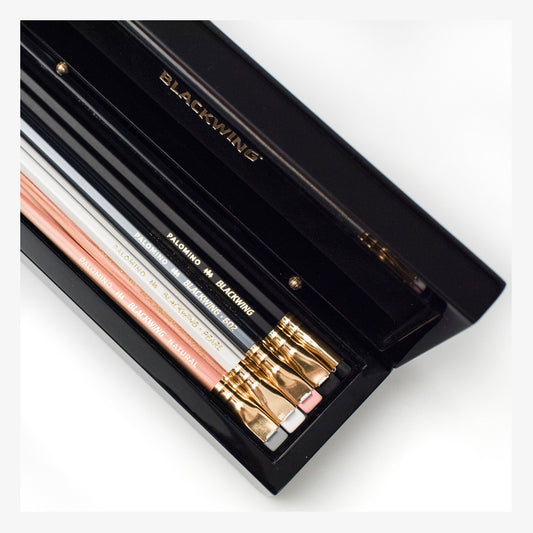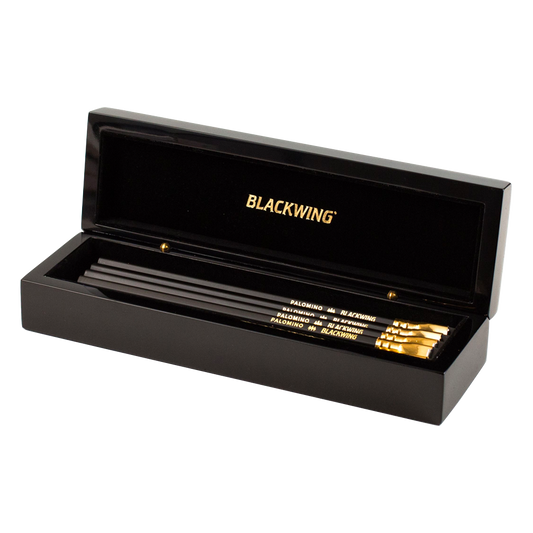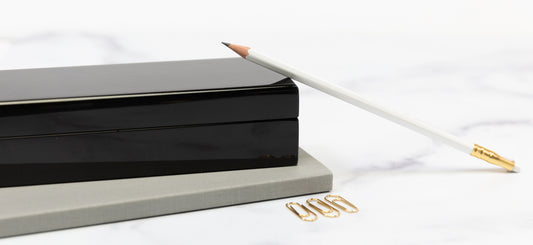 Blackwing Piano Box – Pencil Set
Description

The Blackwing Piano Box is a stunning and sophisticated desk accessory. This pencil gift set comes equipped with a variety of 12 pencils from the Blackwing line. The shiny lacquered wooden box is lined with soft velvet and has a magnetic closure. 

This set has a mix of Blackwing's finest pencils, which are all made with genuine California incense-cedar and Japanese graphite of varying firmness. You will receive:

The Piano Box makes a statement, and would make a wonderful gift for someone who appreciates quality and elegance.  
Product Specs

9" x 2 3/4" x 2"

Set of 12 pencils

Why We Love It
The Blackwing Piano Box catches your eye – its sleek and shiny wooden box mimics that of a grand piano. It's classy, and its contents are just as special. Blackwing Pencils are top of the line, and combine the best graphite in the world with the best wood in the world to create an exceptional pencil. This box is the perfect piece for your desk.