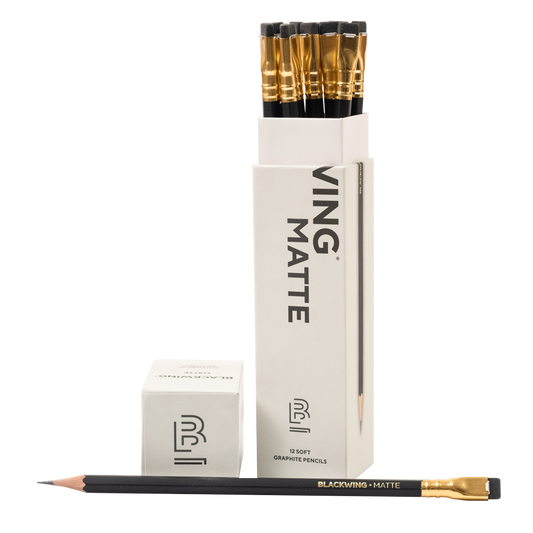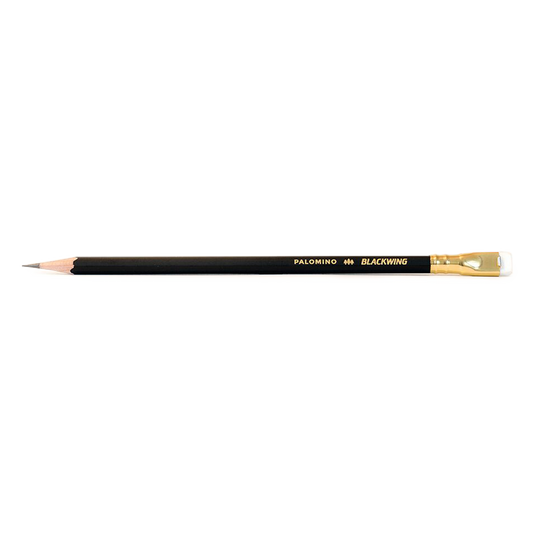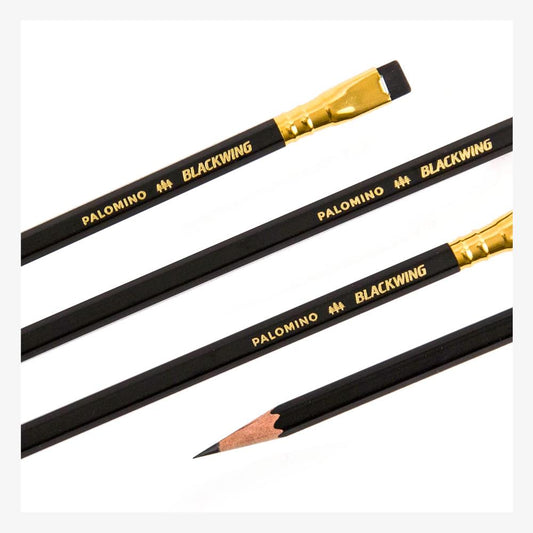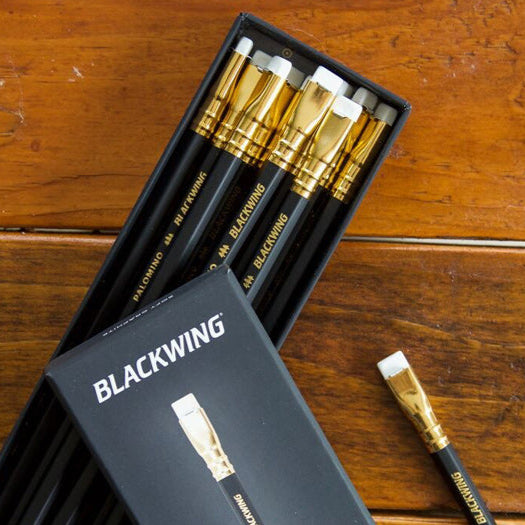 Palomino Blackwing Pencil set of 12 pencils
Just a few left. Order soon.
Description

A timeless pencil doted for its sophistication and performance. The classic Blackwing is renowned as an "artist's pencil." Thanks to its soft Japanese graphite core, the pencil writes soft and smooth and is perfect for everything from daily doodles to a finished masterpiece. The matte black finish is smooth and sleek with gold accents and hardware. The genuine incense-cedar shell not only smells wonderful, but holds up remarkably well when sharpened. The Blackwing comes with a pearl white eraser that is easily removable and can be replaced with a variety of different colors, making this pencil your own custom piece.

Each set contains 12 pencils. 
Product Specs

Set of 12

Japanese graphite

Interchangeable erasers

Genuine California incense-cedar
Why We Love It
These aren't your grandmother's pencils-- or wait, erase that-- these are your grandmother's pencils. Sometimes the best way to make things is the classic way, and clearly these have stood the test of time. We absolutely love how comfortable they feel in our hand. Artists exclaim that these draw like a dream and the faint pleasant scent of cedar delights the senses. Due to the soft graphite, this pencil is recommended mostly for drawings and sketches rather than everyday writing. Once you use a Blackwing you will understand their cult-like following and timeless adoration.