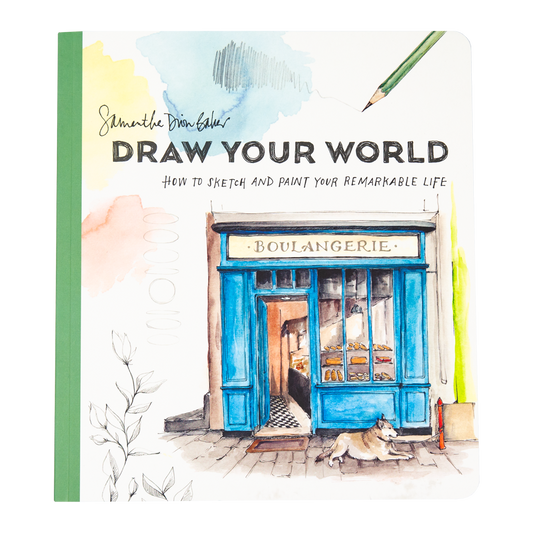 Draw Your World
Description

See the world around you in a whole new way with this inspiring guide to nature drawing, urban sketching, travel drawing, drawing from memory or photos, and sketch journaling.

In Draw Your World, Samantha Dion Baker gives you everything you need to begin a new art practice or enliven an existing one. She shares her favorite tools and materials, simple technical lessons such as composition, shadows and light, symmetry, and perspective, plus fun motivational exercises like drawing from memory, urban sketching, travel journaling, and experimental art. With helpful step-by-steps and stunning visual examples from Baker's own work, Draw Your World will help you hone your skills and capture the details of your unique and remarkable life in a sketch journal or as finished artwork.

This book is more of a guide, and does not provide pages for sketching. For that, we recommend your favorite sketchbook or picking up a blank notebook for your sketching! 
Product Specs

8" x 9"

176 pages

Softcover