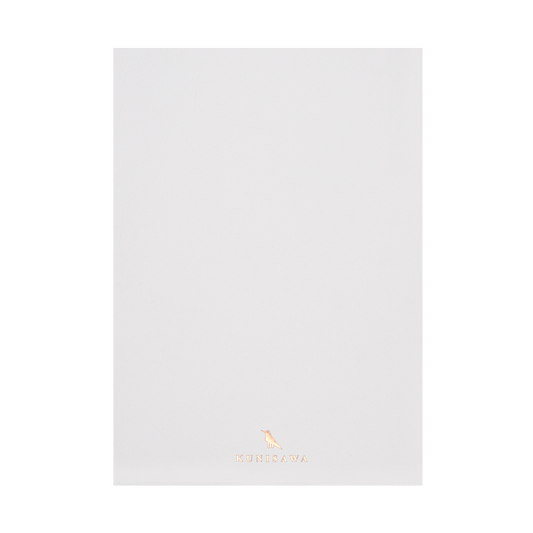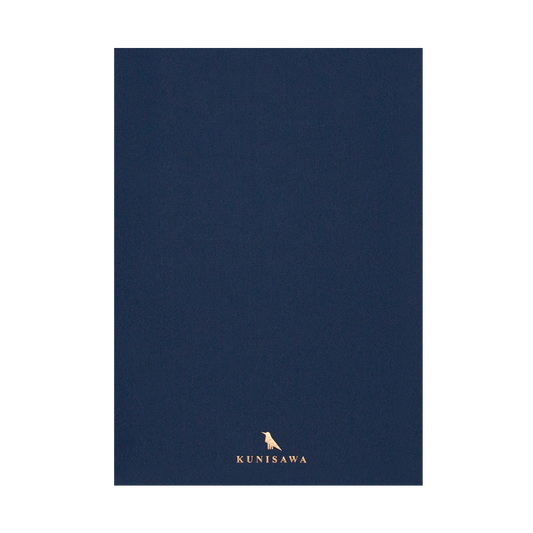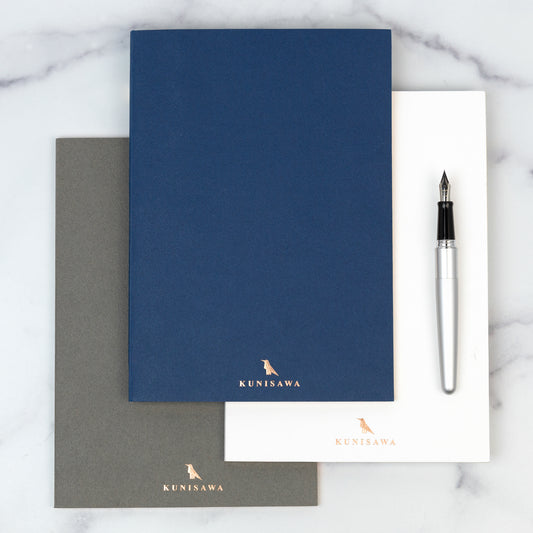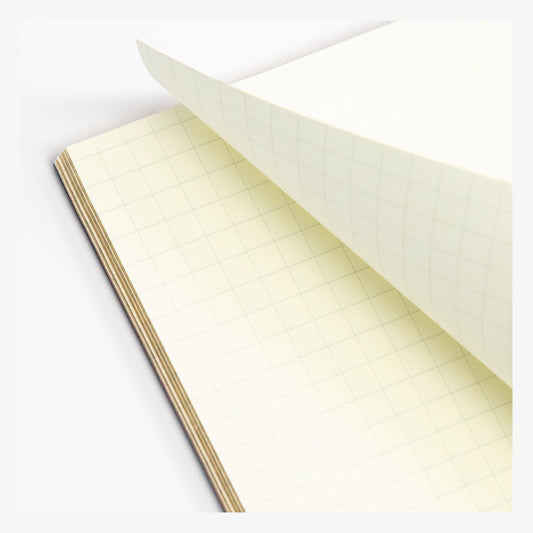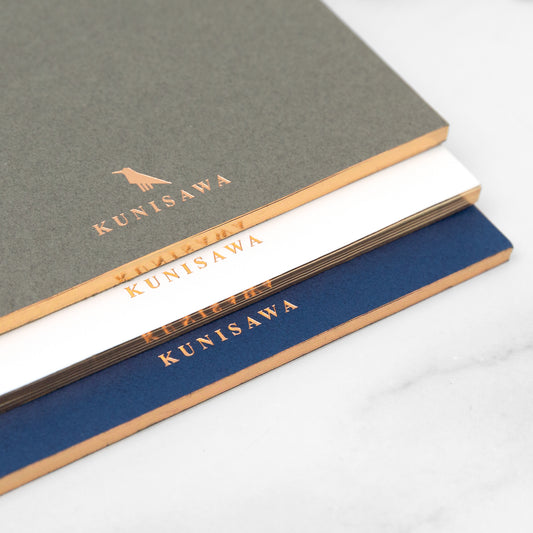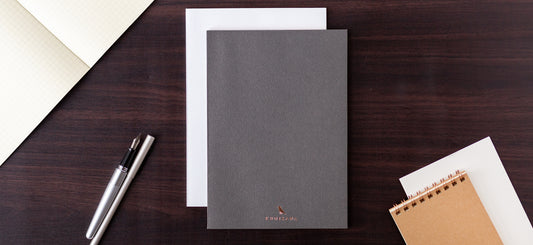 Kunisawa Find Slim Note
Just a few left. Order soon.
Description

Introducing the Find Slim Note notebook, with Kunisawa's signature buttery smooth grid paper. This notebook comes straight from a Japanese printing company in Shimbashi, Tokyo. Made especially for fountain pen users, the Kunisawa line uses a special paper that's flawlessly smooth and feels amazing to write in. The modern look and high quality construction makes this the perfect notebook for both work and personal projects.

The grid style paper is very versatile, and the cover material is flexible but strong enough to hold up to weeks and months of use. Don't let the slim construction fool you – you'll want to bring this notebook everywhere, and it's up for the task.

We are honored and proud to say that we are the first store in the U.S. to carry the Kunisawa line. These products are so special to us, and we know they will be to you too.
Product Specs

Official A5 size

40 pages

Copper gilt edge foiling

Square grid pages

Japanese OK Foolscap Paper

Flexible cardstock cover

Lay flat binding

Made in Japan
Why We Love It
Kunisawa is one of our most prized lines here at Ink+Volt. We were the first store to carry this brand in the United States, so you are truly getting a special product. Kunisawa notebook paper is as smooth as silk – seriously. When you glide your fingers across the page, you almost can't believe it's paper. These Slim notebooks are portable, flexible, and great for on-the-go, while still being an incredibly special and unique item that reflects your exquisite taste.

The truly special and unique part of the Kunisawa line is the amazingly smooth paper. All of Kunisawa's books use "foolscap" paper, which has a very interesting history. For more on this, check out the Find Note Hard Notebook or the Find Note Soft Notebook.