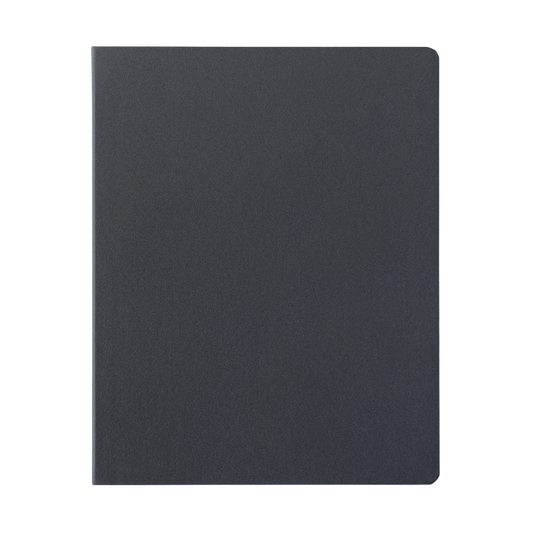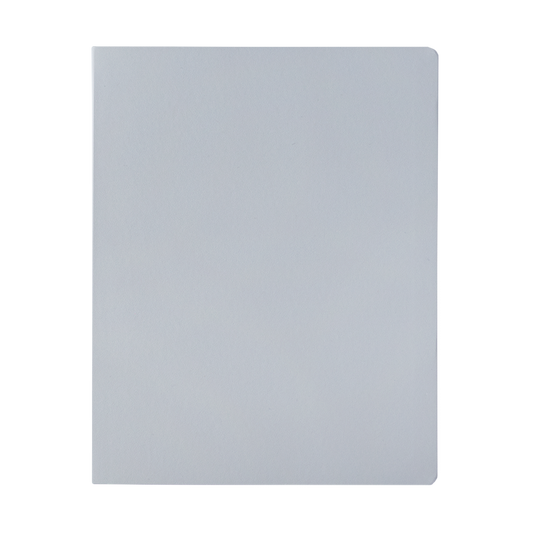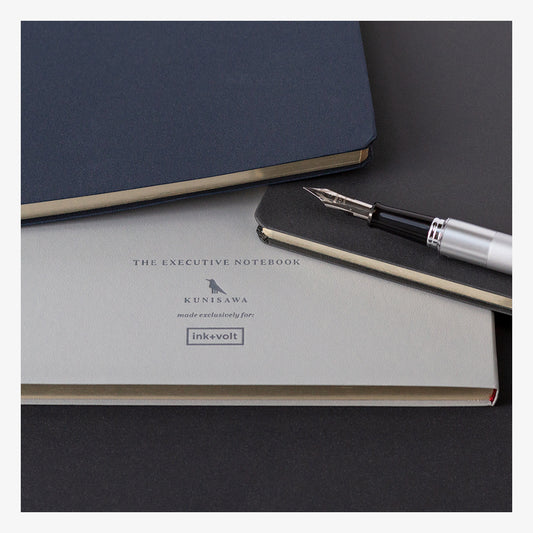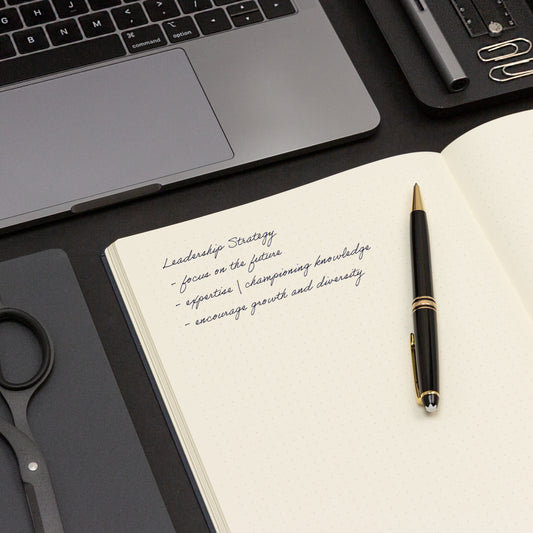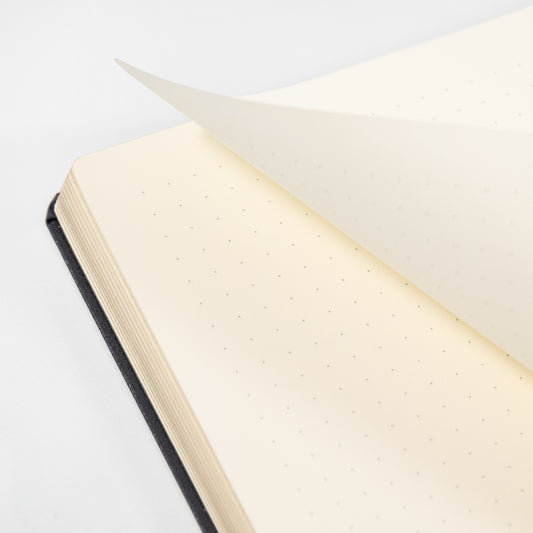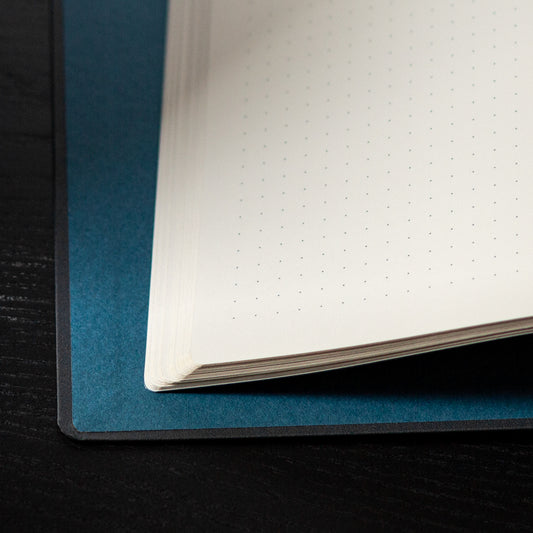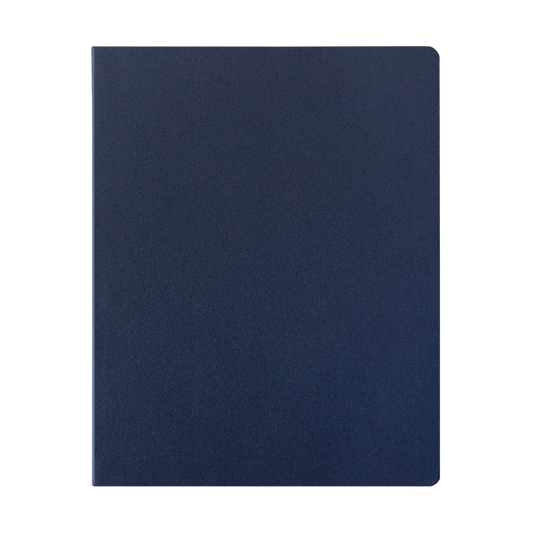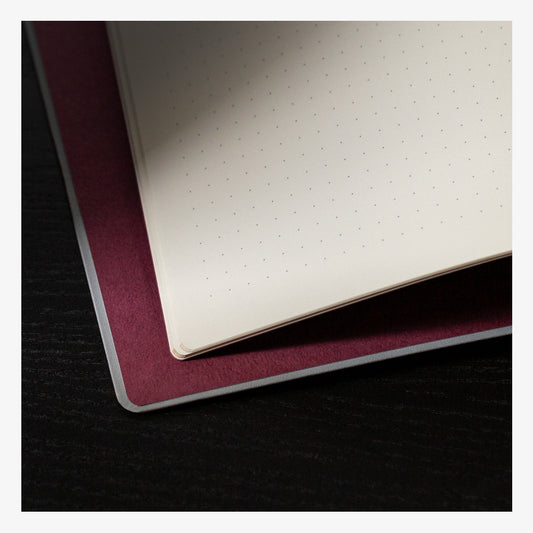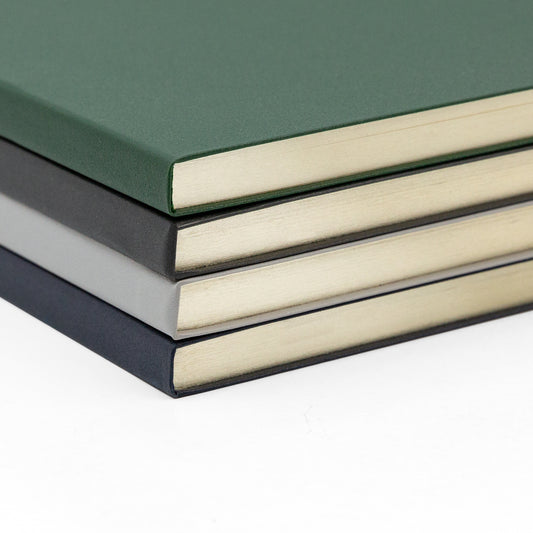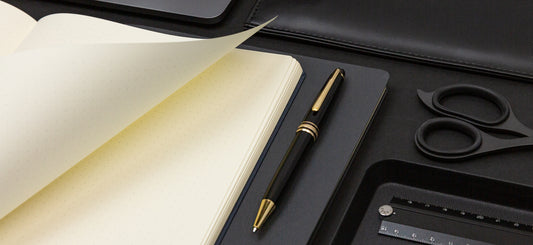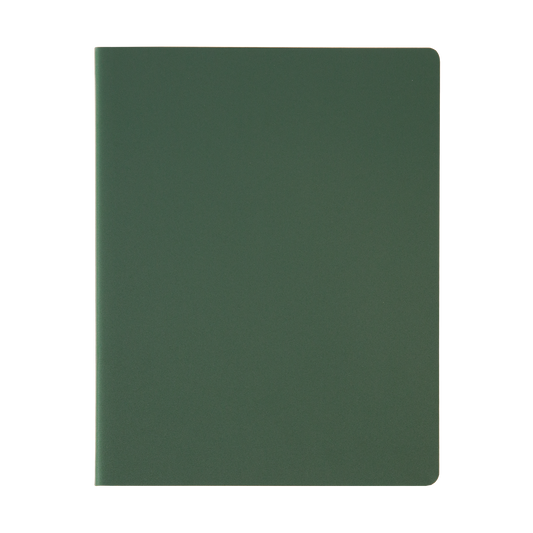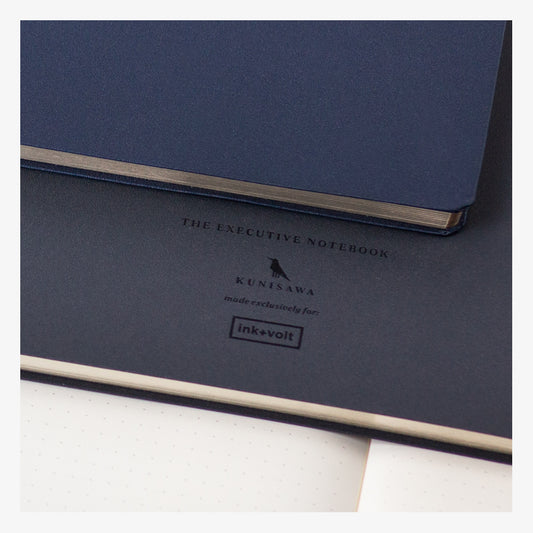 "I'm very impressed with the paper, and the entire setup of the Executive Notebook." —The Pen Addict
The Executive Notebook
Description

Meet the Executive Notebook, a modern and timeless notebook designed by Ink+Volt and produced by Kunisawa.

Designed for those who lead, inspire, and proudly own their success, this notebook makes a statement–one of refined taste, sophistication, and purpose. The exquisite craftsmanship of the Executive Notebook truly shines, thanks to our partnership with Kunisawa, a letterpress and printing company located in the heart of Tokyo. 

We created this notebook for those who want their workspace to inspire good ideas and promote focus. Made with high-quality materials and careful attention to detail, this luxury notebook makes it home on your desk or wherever you call work and is intended to inspire greatness and leadership. 

The Executive Notebook is truly a remarkable piece. It uses the smoothest, creamiest paper we've ever touched–it has even been tested and approved by the most serious of fountain pen users. We specifically designed this book to be a bit larger than your standard A5 notebook to give you more freedom and creative license. The subtle dot grid pattern gives you ultimate flexibility, whether you use the Executive Notebook for business plans, bold brainstorms, or note-taking. Finally, the foil-gilded details of this book give it a truly special, head-turning touch. 

Your biggest goals and innovative ideas deserve the right tools that will help bring them to life and inspire you along the way. Look your best and do your best work with this exclusive piece.

Tested and approved by The Pen Addict – read the full review here. 

Be sure to check out our other collaborative masterpiece with a hint of flair, the Founders Notebook.

For more exquisite and modern Japanese stationery, explore our full Kunisawa selection.
Product Specs

Roughly 180mm x 235mm

192 pages

Metallic gilt edge foiling

Dot grid pattern

84gsm paper

Passepied cream paper

Semi-flex hardcover

Lay flat binding

2 ribbon bookmarks

Designed in US, Made in Japan
Why We Love It
We wanted to create a professional notebook like no other. Modern, luxurious, bespoke. A flash of confidence. A spark of brilliance. The thunder of success. There is no better way to capture this essence than by creating a one-of-a-kind notebook with legendary Japanese fine stationery company, Kunisawa.

The Executive Notebook is a collaborative masterpiece. Kunisawa's dedication to exquisite design and artisan quality – things we know our customers appreciate and embrace – makes this notebook a statement piece like no other. Those who carry it are professional, motivated, intelligent. They are leaders in their class, and they look the part to everyone they encounter.