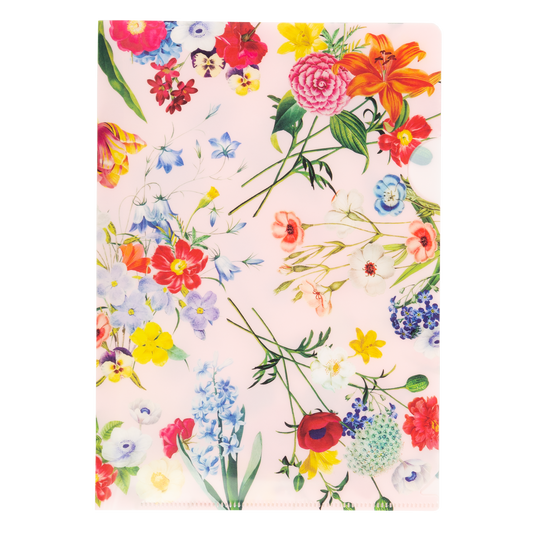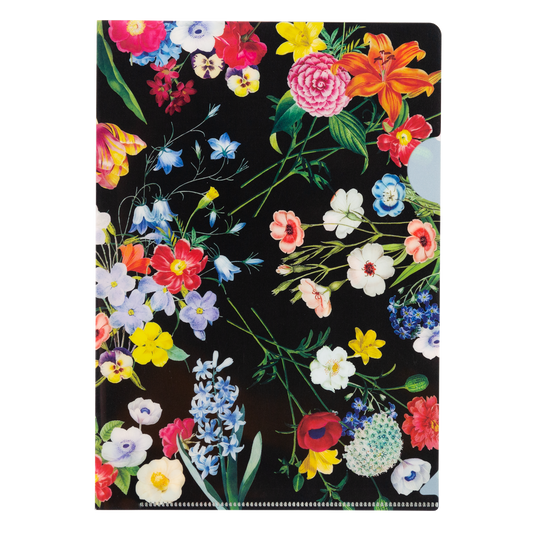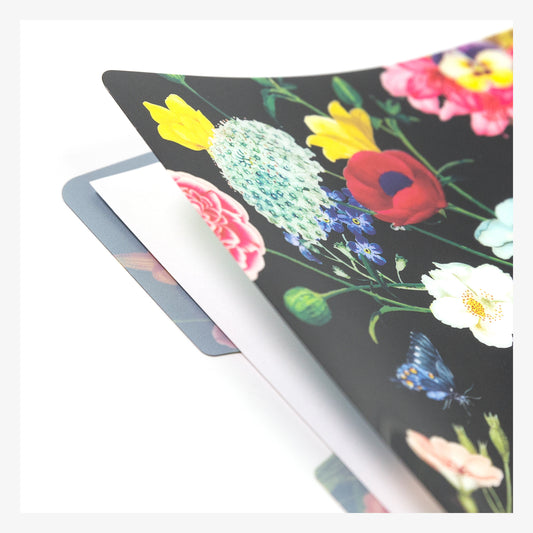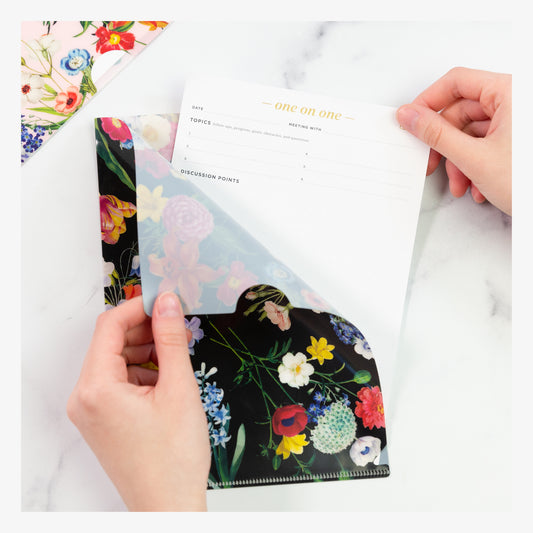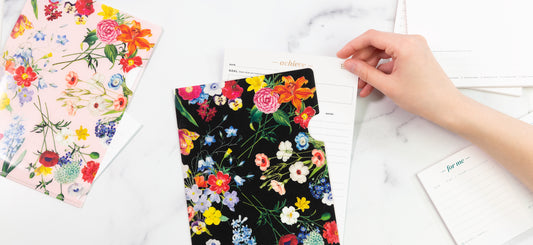 Pont-Neuf Clear Garden File
Description

Keep paper clutter at bay with these pretty floral pocket sleeves.

Perfect for gathering loose notes, documents, and receipts, these Pont-Neuf Clear Garden Files are a must-have for staying organized. The durable plastic patterned with a delicate bouquet of flowers is ideal for slipping into purses, book bags, briefcases, and more. Our productivity notepad sheets fit inside perfectly, so you can always carry your most important pages with you.
Product Specs

6 1/8" x 8 1/2"

Durable plastic
Why We Love It
We love to use these cheerful floral folders to keep our loose notepad sheets, sticky notes, and documents safe and tidy. They are perfect for sliding into your bag while on the go. Pont-Neuf is the sister stationery brand of Kunisawa, and is inspired by art, fashion, and craft. Their philosophy is that Pont-Neuf gives everyone a chance to shine in a unique way.