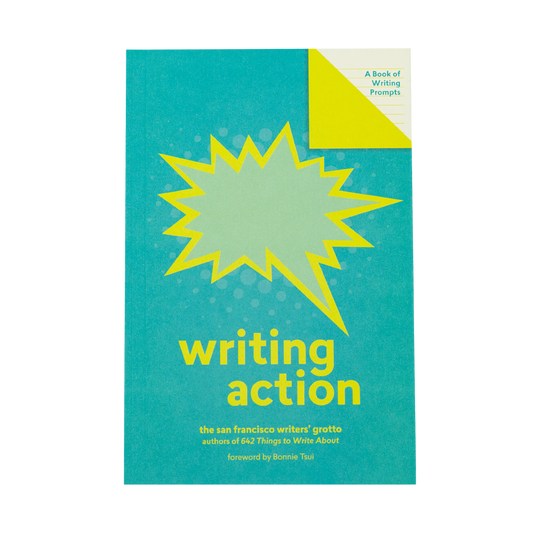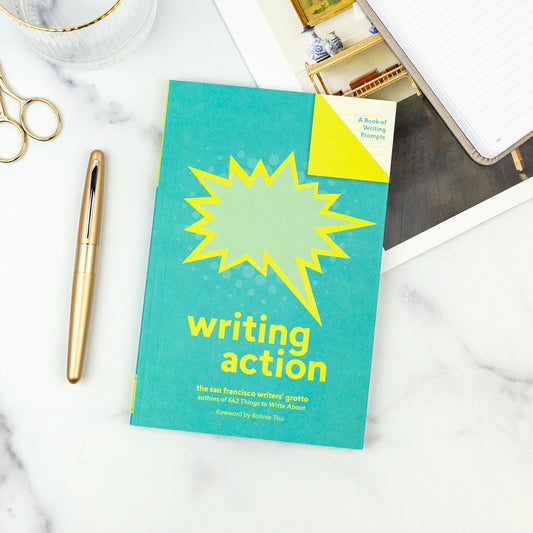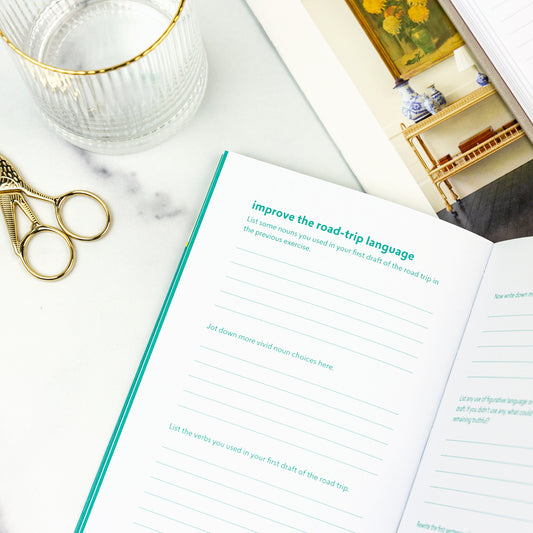 Writing Action: A Book of Writing Prompts
Description

Created by the San Francisco Writer's Grotto, Writing Action is a workbook designed to guide you through the process of creating page-turning prose.

This workbook consists of prompts and space to write, with opportunities to explore how both high-stakes and low-key moments can be action-packed. Among other ideas, you'll be asked to write an account of:


A highly competitive game of hopscotch 

An orange being peeled as if it were the last one on earth

A car ride with an overly confident student driver
A meal prepared by a cook who is really depressed
The step-by-step process of opening a long-awaited piece of mail 


Perfectly sized to take to a café, on vacation, or on your morning commute, this book is designed for practicing your creative writing a little bit at a time. 

If you're looking to hone your writing skills, look no further than this collection of books: Writing Dialogue, Writing Sci-Fi and Fantasy, Writing Character, Writing Humor, and Writing Memoir.
Product Specs

5 1/8" x 8 1/4"

96 pages

Lay flat
Why We Love It
For a lot of writers, getting started is the hardest part. Oftentimes there's nothing more intimidating than a blank page staring back at you. We love this workbook for its informative hand-holding; it walks you through techniques, writing drills, and the skills required to write in the memoir genre. It's like a mini Masterclass in a book.