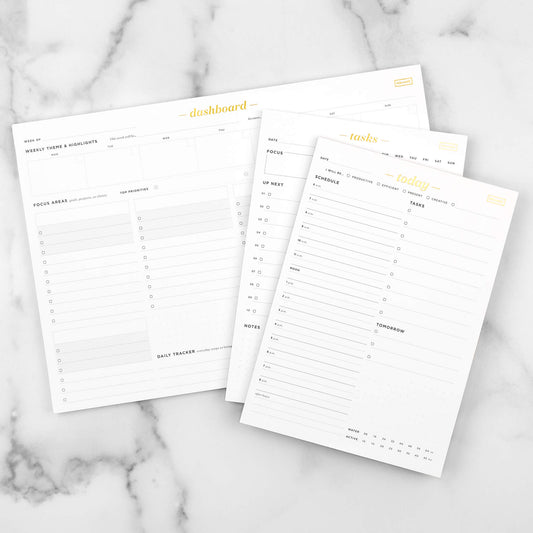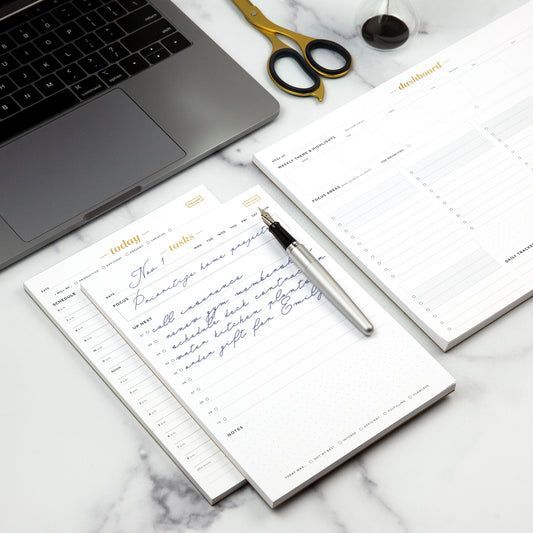 Ink+Volt Bestseller Notepad Bundle
Description

New to Ink+Volt and not sure where to start? Our Bestseller Notepad Bundle is just for you. 


The Ink+Volt Bestseller Notepad Bundle is a trio of our most popular notepads. This is a great way to experiment with our best planning tools and try out the core products that have made Ink+Volt one of the most trusted names in success and productivity. 

This bundle includes: 


(1) Dashboard Deskpad - by far our most popular notepad EVER, this format is flexible and highly functional, no matter what your work entails 
(1) Today Organizer Pad - an hour-by-hour planning pad to provide you with focus for busy days, so you never miss a meeting or important task
(1) Daily Task Pad - this simple yet effective checklist notepad is a must-have for keeping track of all of your important to-do items

All products are proudly made in the USA. Try the best of the best, most beloved productivity notepads that Ink+Volt has to offer, valued at $50, for a special bundle price of $44.