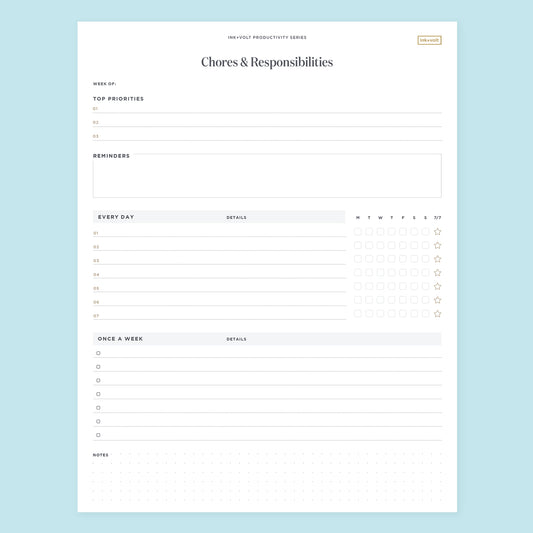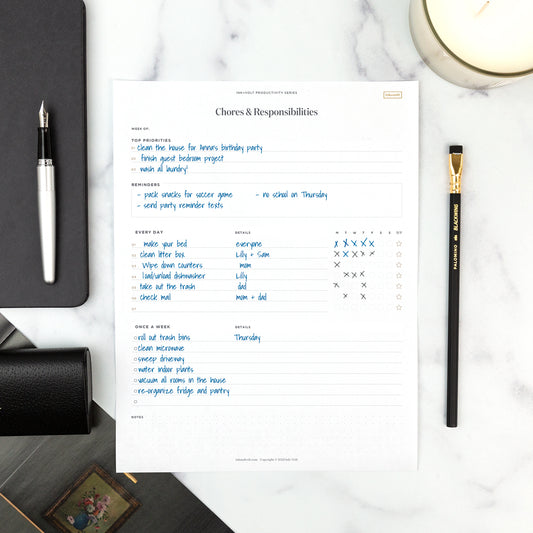 Ink+Volt Chores & Responsibilities Digital Worksheet
Description

No matter what your schedule entails, having a routine is important. Routines provide structure and help you create the kind of long-term habits that make you feel organized, healthy, and successful. That's why we've created the Chores & Responsibilities Digital Worksheet.

This worksheet helps you track both daily and weekly household chores, responsibilities, and personal habits. Print one out for the whole family and assign duties, or print one for each person. Track everything from cleaning tasks to personal goals. 

After purchase, you will receive a PDF download link. 
The Story
Getting everyone on the same page isn't easy, but having a system helps! This sleek digital download can be endlessly reused, which makes it perfect for families and roommates who want a simple yet effective resource for keeping everyone organized.