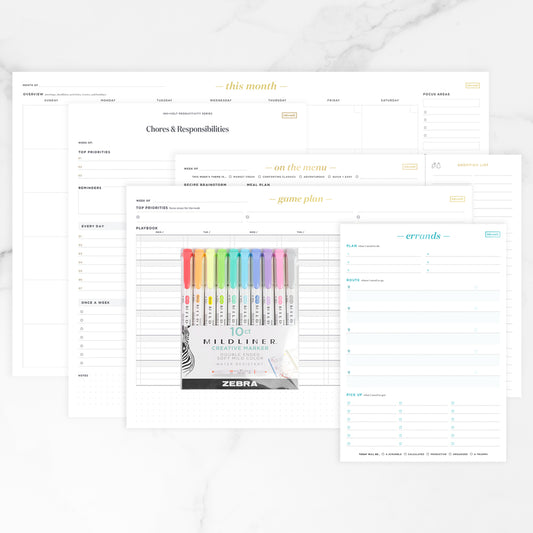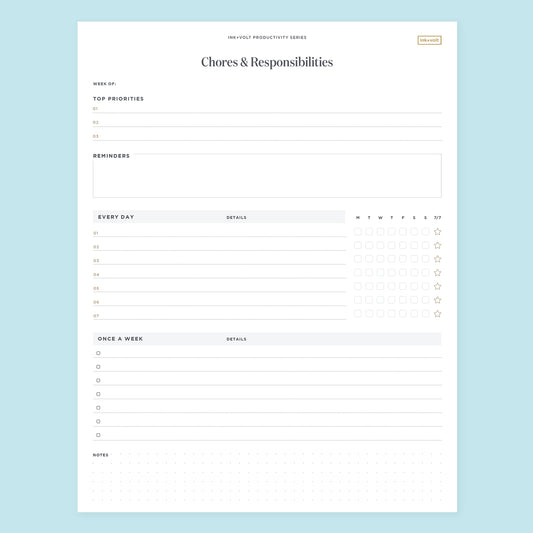 Family Manager - Gift Set
Description

Busy families have a lot to keep track of. From after-school activities to figuring out what's for dinner, all parents and family managers deserve something to help make staying organized a little easier.

The Family Manager gift bundle has our best organizational tools for keeping everyone's schedules, appointments, and responsibilities on track. 

This set of six includes:

(1) Monthly Calendar Deskpad - the ultimate at-a-glance, large format calendar 
(1) Game Plan Deskpad - create your family's "playbook" for the week 
(1) Meal Planning Deskpad - a favorite among those with families, plan your meals for the week with this pad
(1) Errand Pad - make each trip out the door efficient and easy
(1) Zebra Mildliner Highlighters 10pk - color coordinate schedules with these dual-ended light markers
(1) Chores & Responsibilities Digital Worksheet - assign daily and weekly household responsibilities with this printable PDF (*delivered digitally via email*)

Valued at $115, get this limited time bundle for $104 while supplies last. 
Why We Love It
There's no guidebook for managing the madness of family life. School, work, activities, appointments, meals, and everything in between require massive organization to keep it all flowing. This bundle helps busy families get it all done, while still looking stylish and sophisticated.