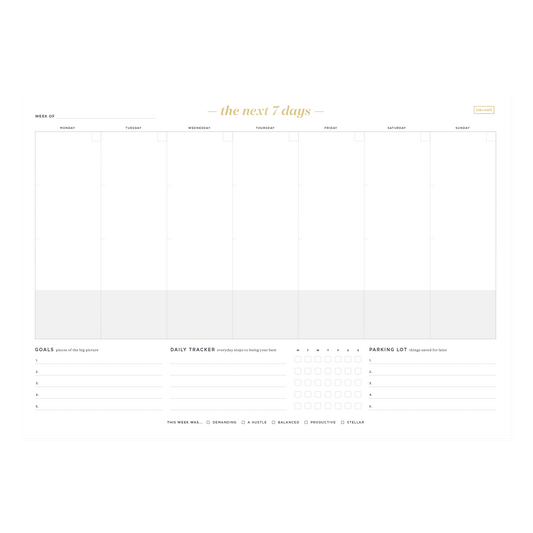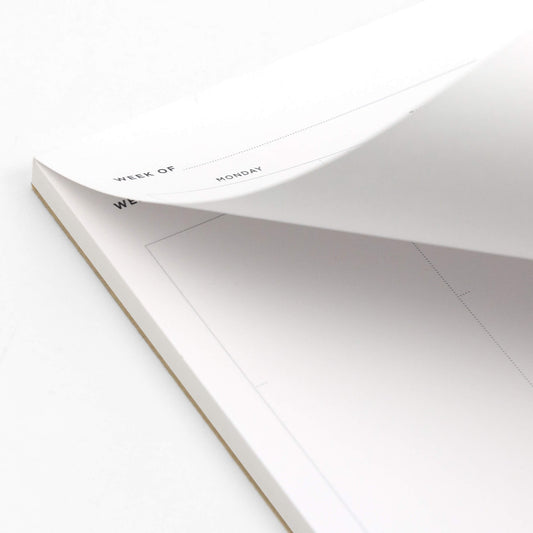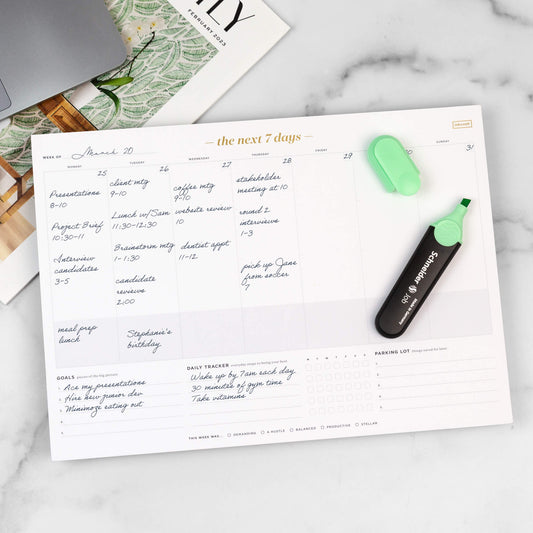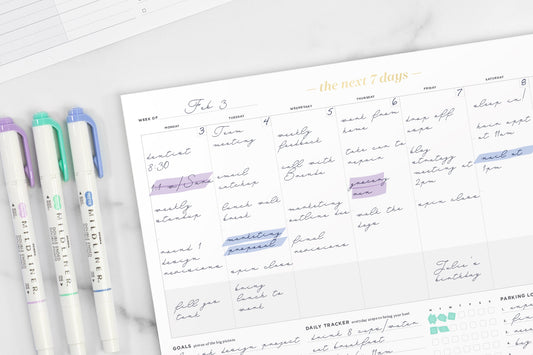 "My next 7 day weekly tear away calendar keeps me focused on my upcoming events." —Jason F.
Weekly Deskpad
Description

Take control of your week with a weekly planner deskpad that actually helps you organize your schedule, set goals, track habits, and follow up on important items for later. Intelligently designed with quality and function in mind, the Ink+Volt Weekly Deskpad will be your ultimate tool throughout the week. 

Be more organized and productive with the Ink+Volt Weekly Deskpad. Use this pad to plan out your week for an at-a-glance view of what's to come, and update it all week long to pencil in appointments, check in with your goals, and jot down notes and reminders. By looking at your week holistically, you'll be able to plan ahead and still stay flexible in your approach. 

Use this weekly planner pad in tandem with your Ink+Volt Goal Planner and the Ink+Volt Today Organizer Pad for a comprehensive, flexible system that will grow with you and help you stay on top of your monthly, weekly, and daily goals and tasks, allowing you to accomplish more than ever. With 52 sheets, you're prepared for the entire year. 

Proudly made in the USA. 
Product Specs

A4 size (8.27" x 11.69")

52 sheets

70# quality paper

Incredibly functional

Made in USA
The Story
After realizing the design success of our Bestselling Dashboard Deskpad, our Ink+Volt team set out to design a deskpad that allowed a weekly view at the commitments and plans set for the upcoming week. This deskpad was designed to optimize and highlights the important parts of your week and allow a more organized approach to your planning. Say 'hello' to your new favorite desk accessory.