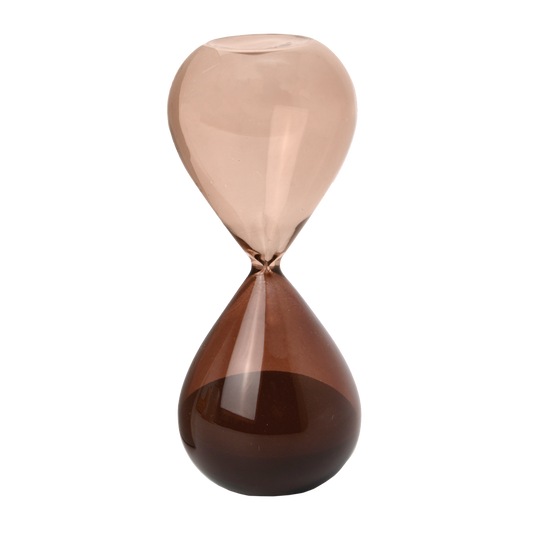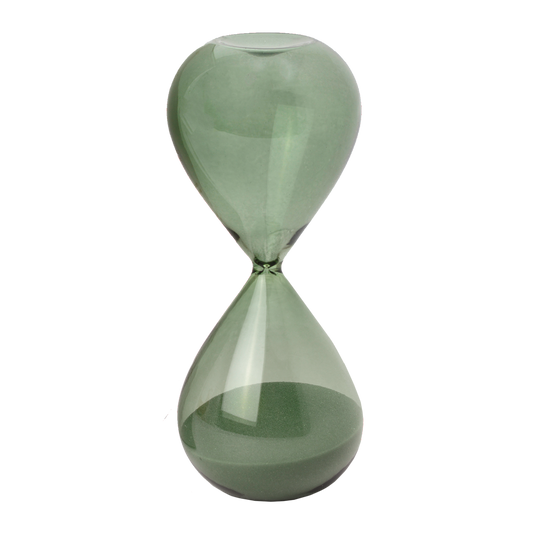 15-Minute Hourglass
Description

What do you get when you combine an elegant desk accessory, a powerful focus tool, and a daily mindfulness ritual? This sleek 15-minute hourglass.

Using a timer is a proven way to activate your focus and increase your productivity. This 15-minute sand hourglass not only looks sophisticated on your desk, but is a highly effective tool for getting in the zone. It allows you to ditch distraction and let your mind relax into a state of flow.

As you develop your hourglass ritual, you'll train your mind to click into work mode every time the sand begins to fall. 15 minutes never looked or felt so good.


 
Product Specs

15 minute timer

3" x 5.4"
Why We Love It
Success doesn't require complicated tactics. This 15-minute timer is literally an elegant solution for achieving focus as a powerful productivity ritual that helps you achieve things faster. The steady flow of sand is calming to watch, and the 15-minute time limit forces you to get going. Break your biggest tasks into small, achievable time blocks and watch how fast your to-do list gets done!