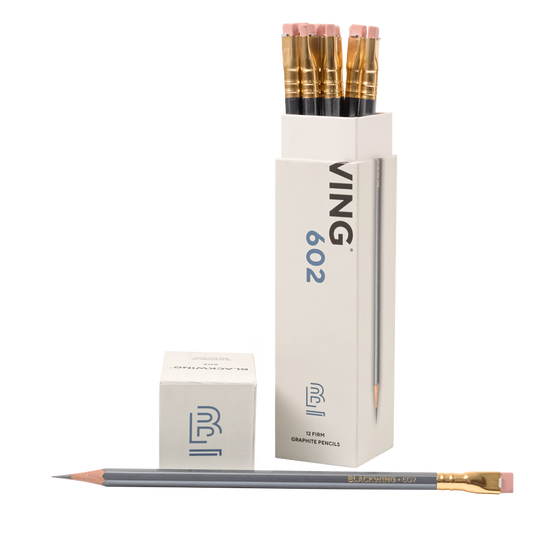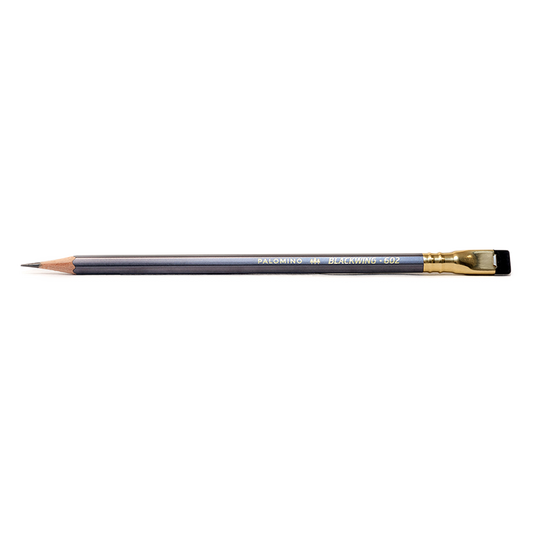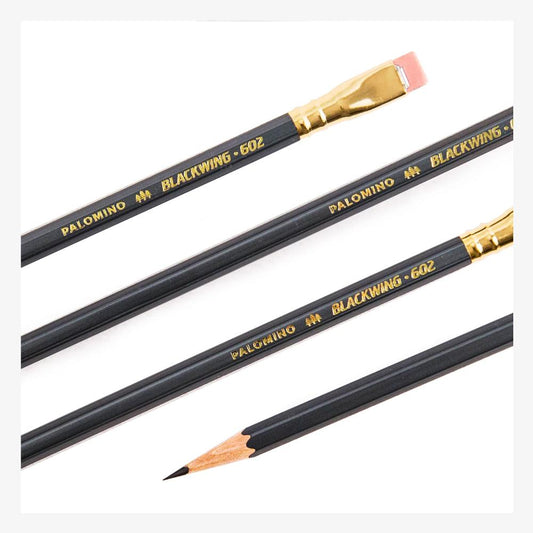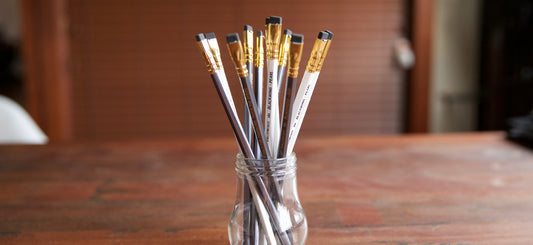 Palomino Blackwing 602 set of 12 pencils
Description

Sourced from only the best materials around, the Blackwing 602 pencil is the perfect tool acclaimed for its writing excellence. The minute you open the box, the fragrance of the incense-cedar wood will please the senses. With a replaceable rectangular-shaped eraser, gold-toned hardware, and a smooth and glossy slate body, this pencil looks as good as it writes. With firm Japanese graphite that holds up without frequent sharpening, this pencil is durable and writes ever so smoothly. Stamped on each pencil is the Blackwing 602 motto: "half the pressure, twice the speed," hinting at the experience you'll have writing with this special pencil. 

Each set contains 12 pencils.
Product Specs

Set of 12

Japanese graphite

Interchangeable erasers

Genuine incense-cedar
Why We Love It
This pencil is truly a jack of all trades in the pencil world. We love that its graphite feels impossibly strong and can stand up to anything. Unless of course, it's the interchangeable eraser on the other end. We love mixing up the eraser colors and making the pencil all our own. The Blackwing pencils have a rich history, and once you've tried the Blackwing 602, you'll understand why it was favored by famous writers such as John Steinbeck.