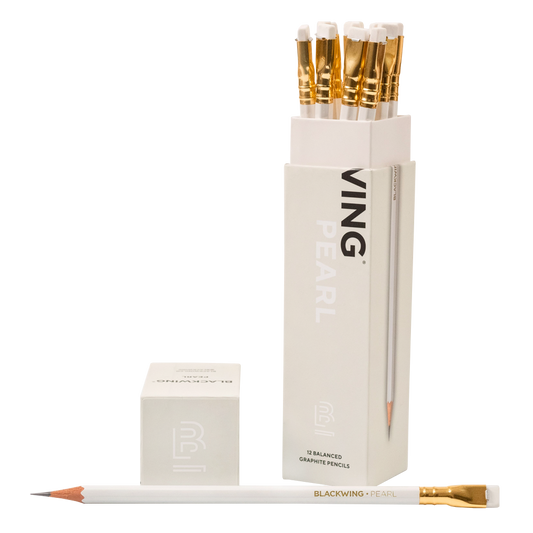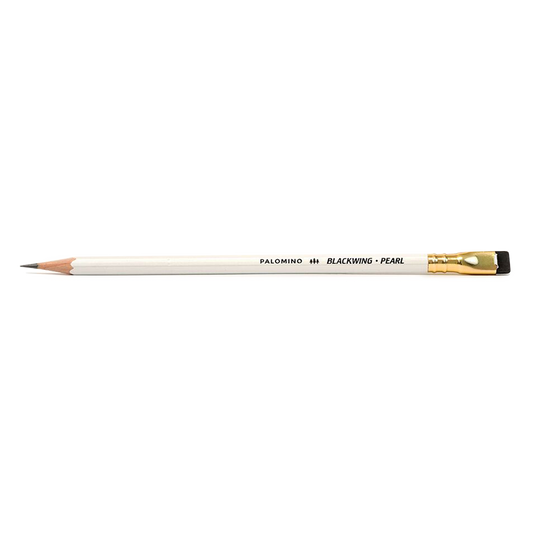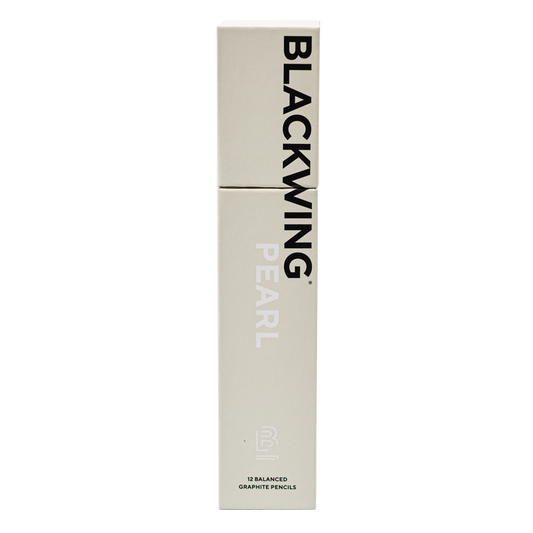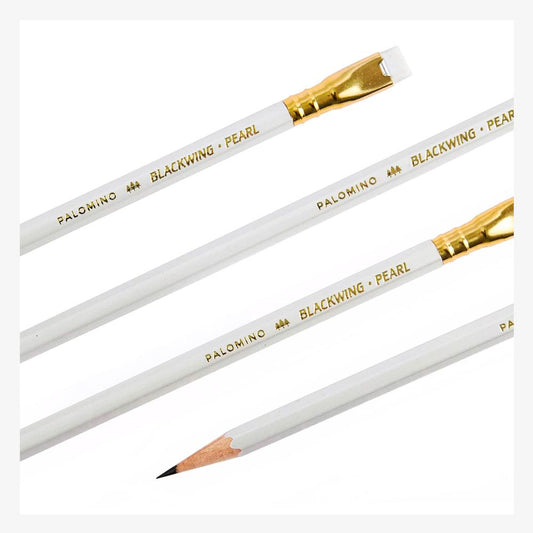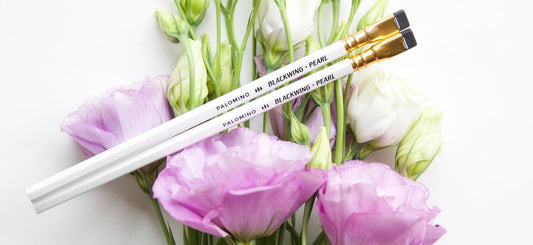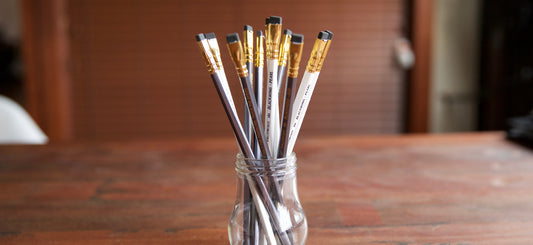 Palomino Blackwing Pearl set of 12 pencils
Description

Just as a piece of pearl jewelry that never goes out of style, the Blackwing Pearl is a pencil you need to have in your collection. With shiny gold accents and a slightly iridescent finish, these pencils have unmistakable glamour. The Japanese graphite found in the Blackwing Pearl is described as "balanced" and falls between the firm graphite of the Blackwing 602 and the softer graphite of the original Blackwing. The unique rectangular shaped erasers are interchangeable and come in a variety of colors to fit every personality.

Arguably the most important is the fact that the genuine California incense-cedar wood allows for an even and smooth sharpening experience, keeping your pencil in tip-top shape.

Each set contains 12 pencils. 
Product Specs

Set of 12

Interchangeable erasers

Japanese graphite

Genuine incense-cedar
Why We Love It
Full of class and sophistication this is a pencil that Ink+Volt is proud to support. Blackwing pencils date back to 1938 and have been adored by generations of creative thinkers, writers, movers and shakers. When the pencils went out of production in the late 1990's, fans were clamoring to secure the remaining stock. Some single Blackwing pencils went for as much as $40! Thus, these pencils are literally and truly back by popular demand.