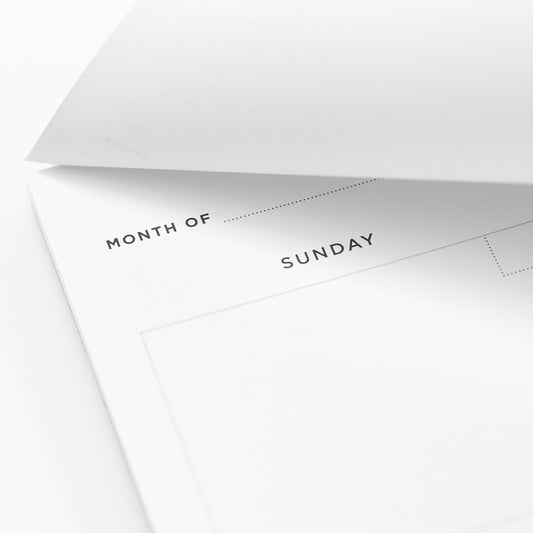 "For the first time ever I accomplished all of my goals."— HOLLY Q.
Monthly Calendar Deskpad
Description

Visualize the month ahead and make the most of what's coming with the new and improved Ink+Volt Monthly Calendar Deskpad. 

By popular demand, this undated desktop calendar is back and better than ever. It's simple, clean, and elegant – perfect for your workspace. It pairs nicely with your other workstation essentials, giving you a gentle organizational pull as your days quickly turn into months. Keep your everyday hustle productive and never lose sight of the bigger picture.

We've designed this monthly deskpad to help you stay organized, with enough flexibility to suit your needs. Use it for projects, for your family, or your business. With space for notes and tasks, you'll never miss a beat. There are 36 undated months, meaning you can enjoy 3 years' worth of plans at a great value. 

Proudly made in the USA.
Product Specs

11" x 17"

36 undated months

70# quality paper

Gold foil detailing

Made in USA
The Story
Moving away from outdated, cookie-cutter desktop calendars, we've developed our own version that's classy and sophisticated without sacrificing function. In fact, this is a new and improved design that will surely become an essential accessory for your desk. 

True to our mission, this calendar is not only about scheduling, appointments, and planning – it's about the bigger picture and how you want to move forward.