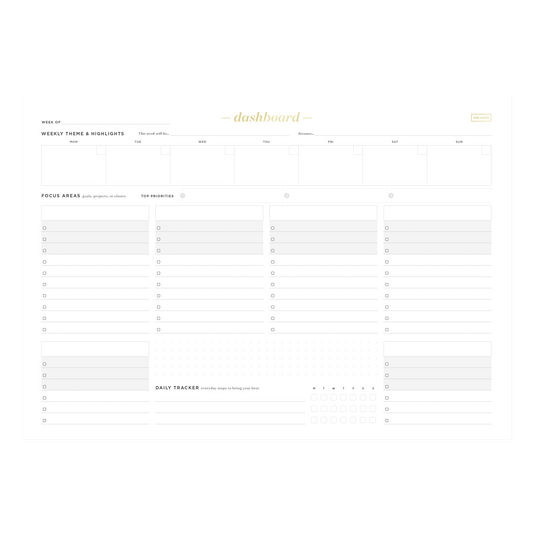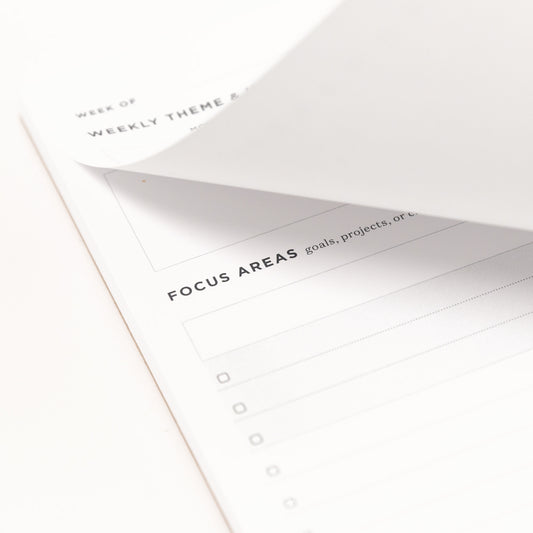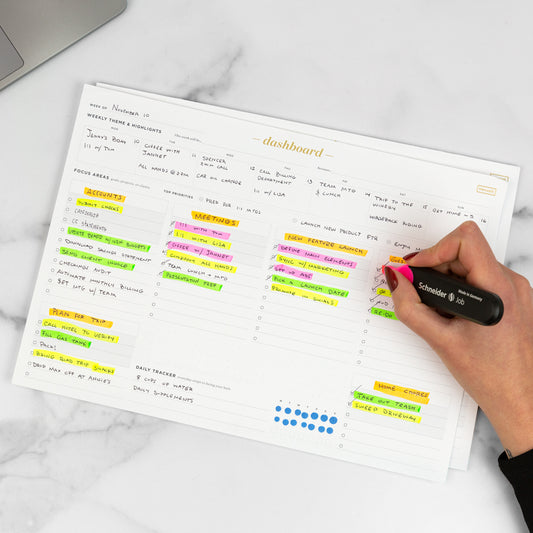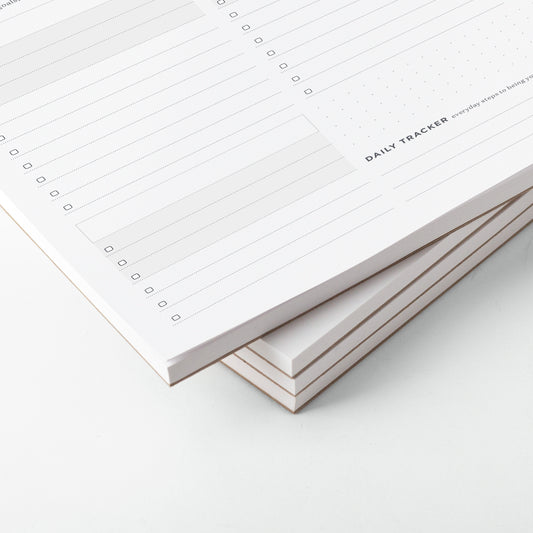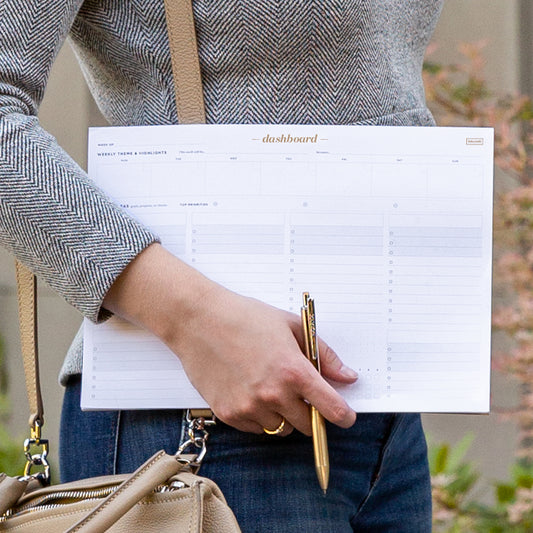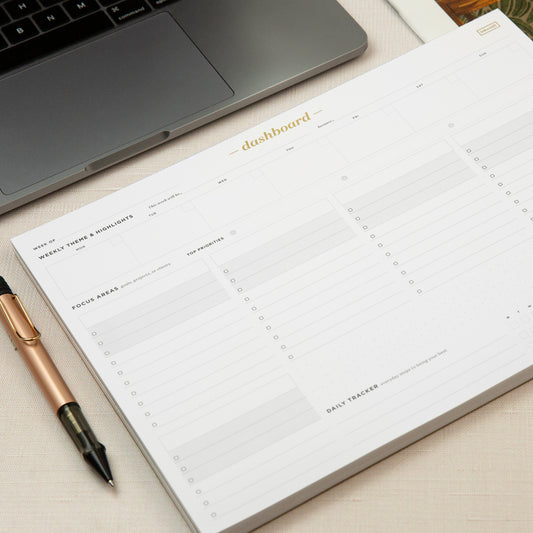 "It is one of the best organizational tools I have ever used. I would highly recommend using the dashboard." —Carl J.
Dashboard Deskpad
Description

Focus on the important work and get organized. Whether you're a project manager, small business owner, freelancer, or master multitasker, the Ink+Volt Dashboard Deskpad will be your new favorite productivity tool. Clearly see your tasks and next steps for all of your projects in one singular view. Stop the productivity-killing process of "context switching" and improve your productivity with features like:


Weekly Theme and Highlights for at-a-glance planning
Top 3 Priorities for the week
6 Focus Areas to segment and list tasks for goals, projects, or clients
Daily Tracker for habit-tracking and routine-tracking

The Dashboard Deskpad is the perfect A4 sized weekly planner for managing all of your work like a pro and never missing a beat. By the end of each week, you'll feel like an organizational superstar. With 52 sheets, you're set for an entire year. 


Upgrade to a wire-bound format with our Spiral Dashboard Deskpad. 

Proudly made in the USA. 
Product Specs

A4 size (11.75" x 8.25")

52 sheets

70# quality paper

Incredibly functional

Gold foil detailing

Made in USA
The Story
The Dashboard Deskpad is a new team favorite here at Ink+Volt. In addition to testing and exploring many designs ourselves, we had people from various industries test it to see how they tracked their weekly tasks.  We've come up with a system we absolutely love, and you will too.

If you manage several teams or projects, it's challenging to remember where you left off and what comes next. This notepad will completely change how you structure your work: by segmenting your tasks by area and tracking the most important details, you'll feel less scattered and more organized.