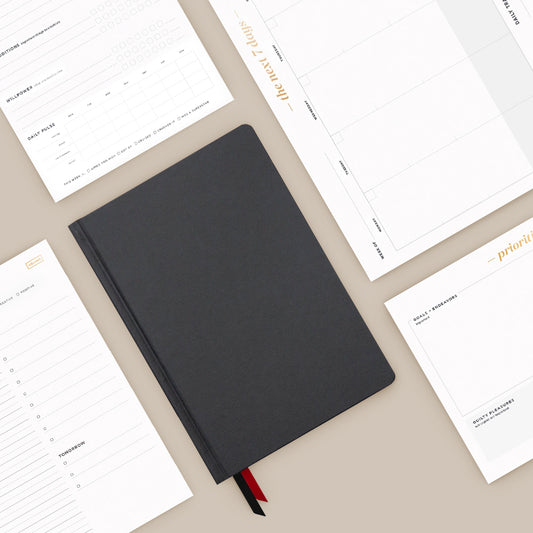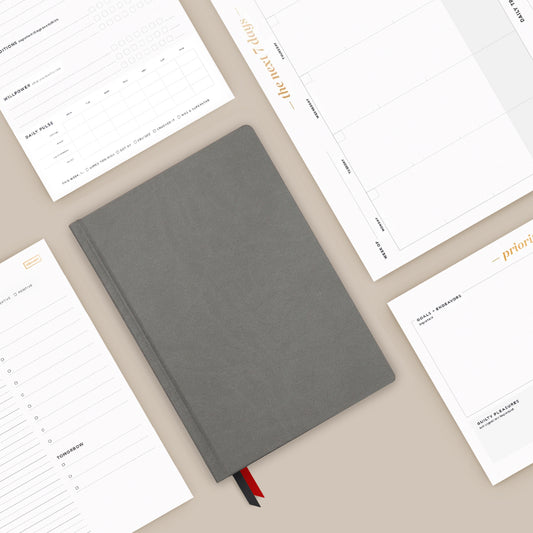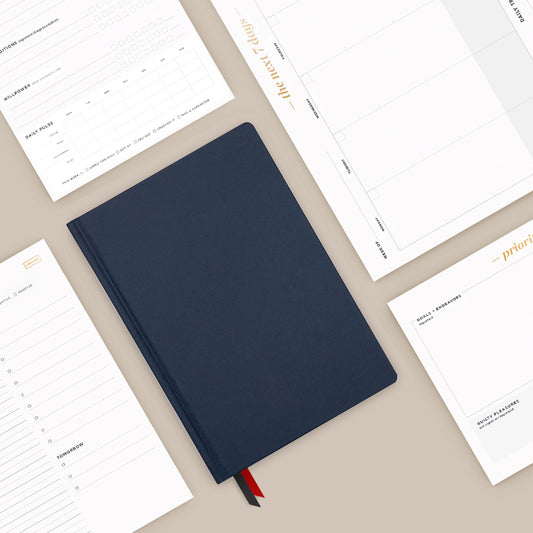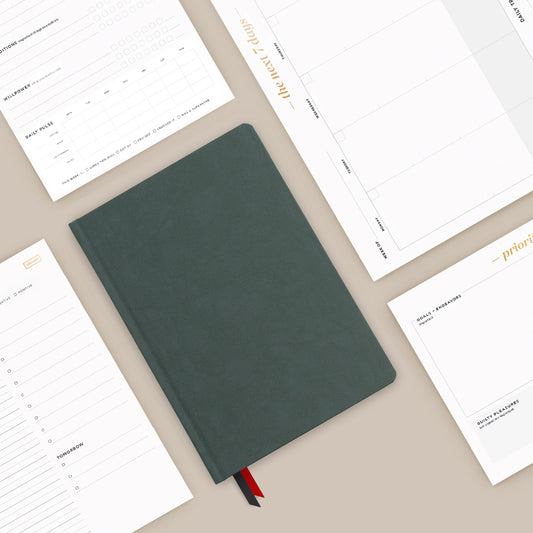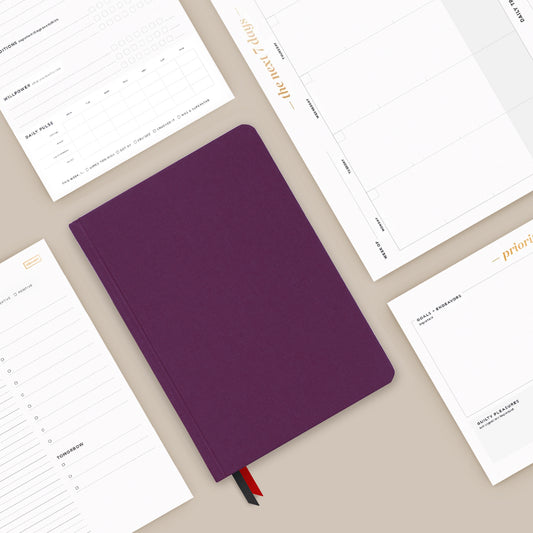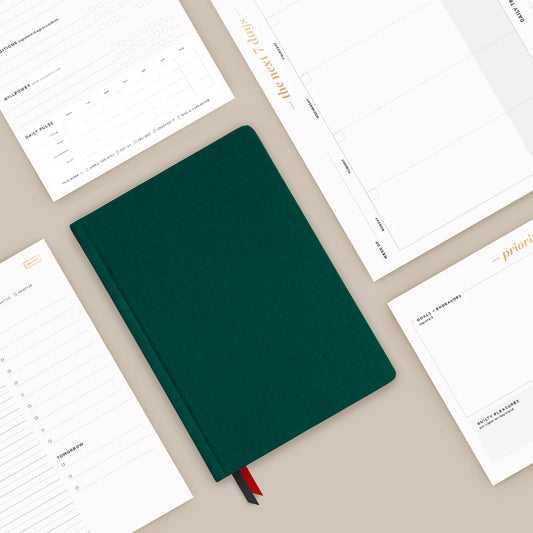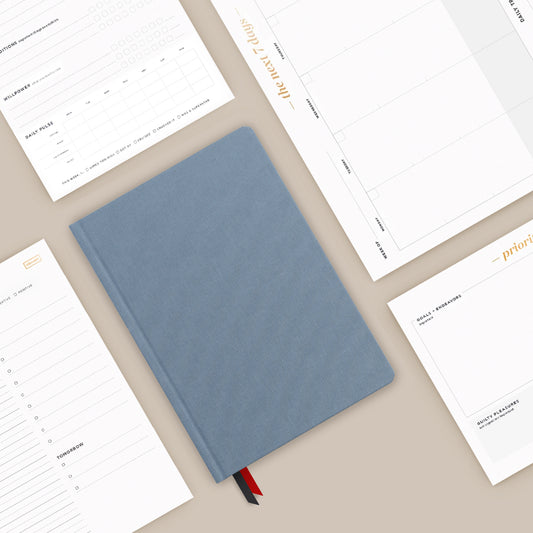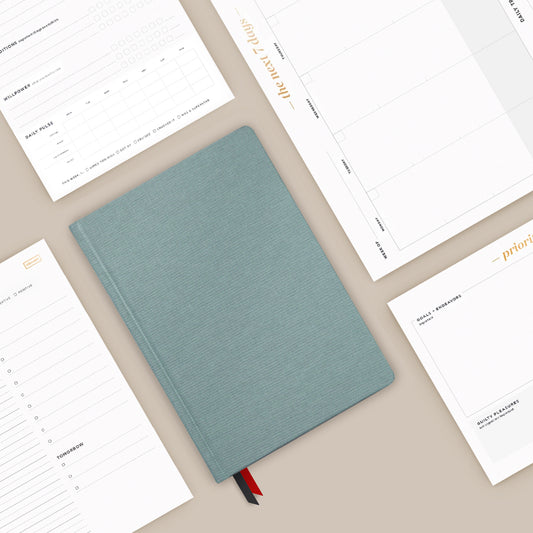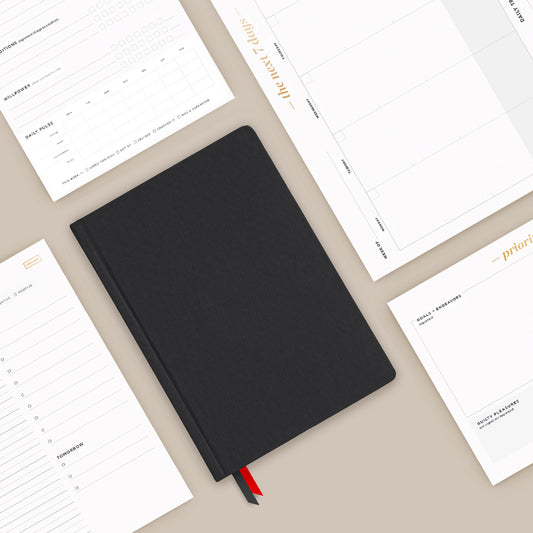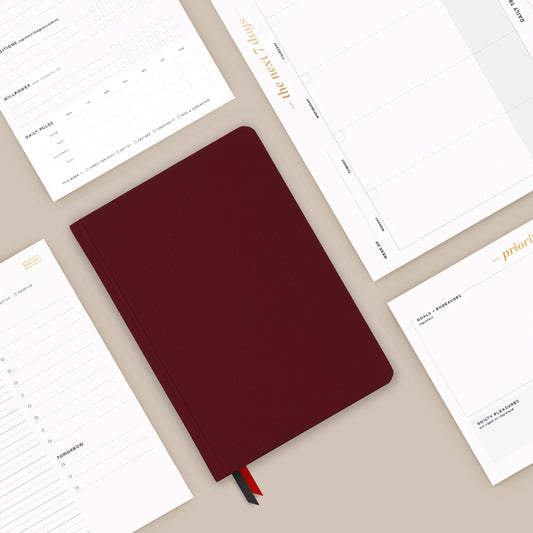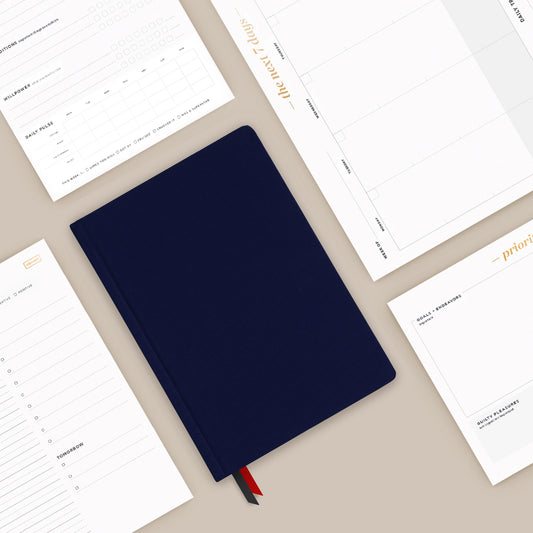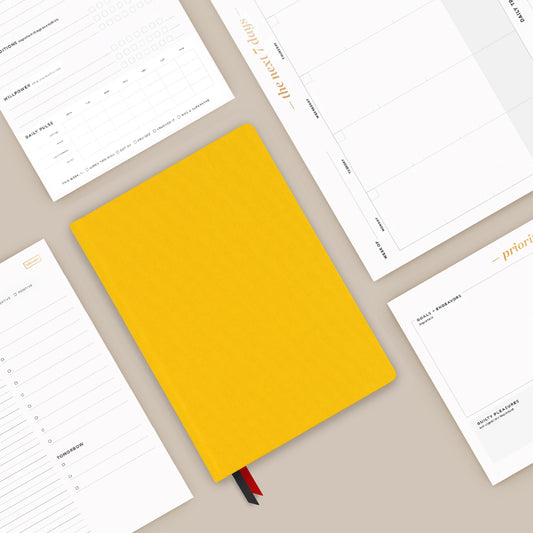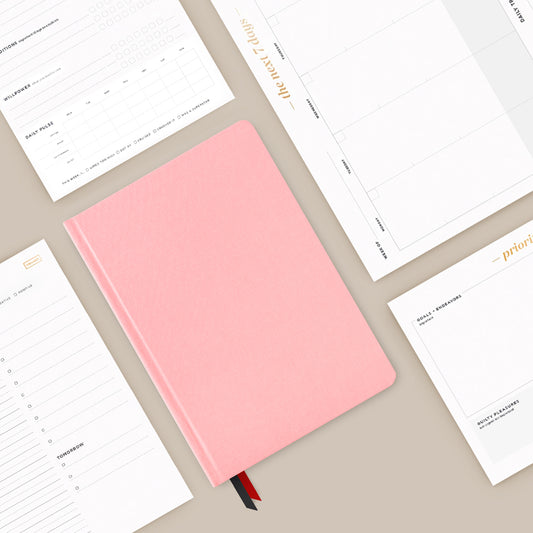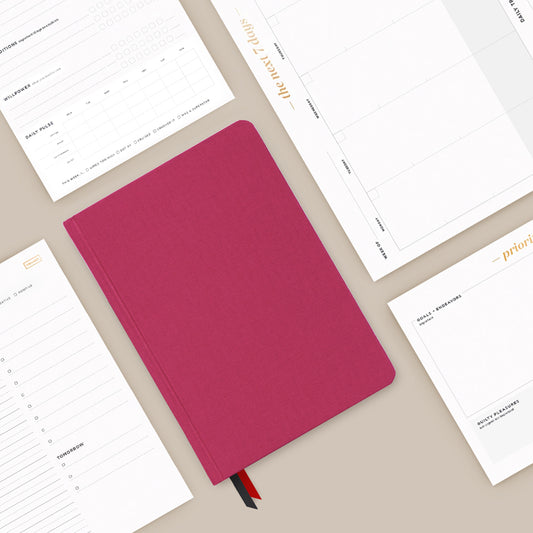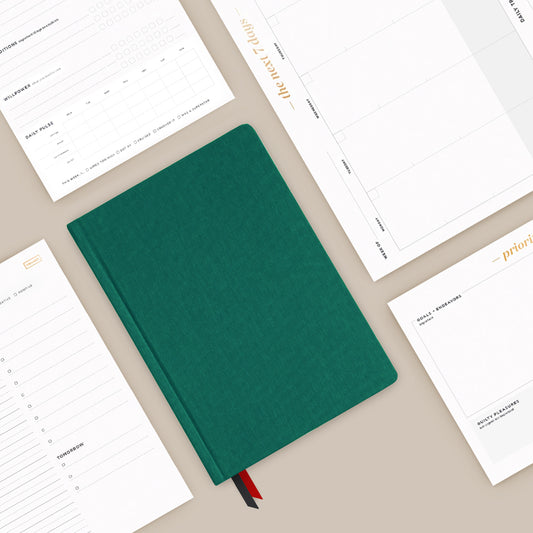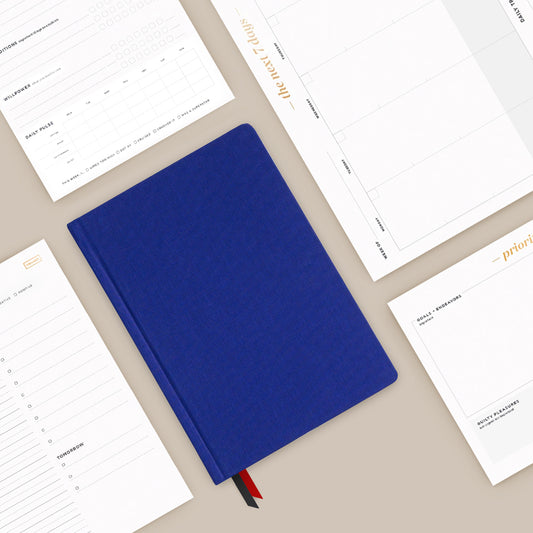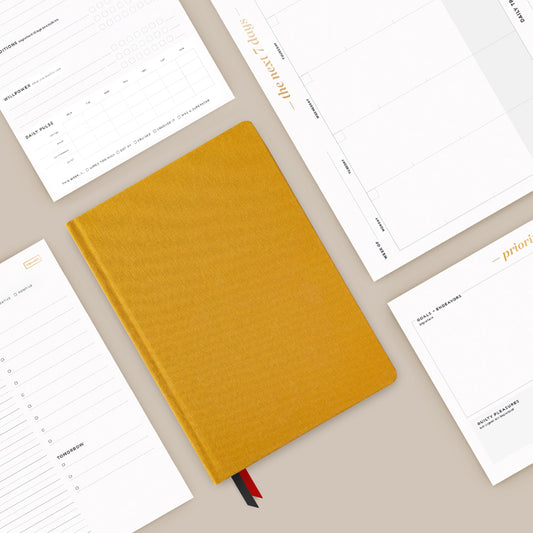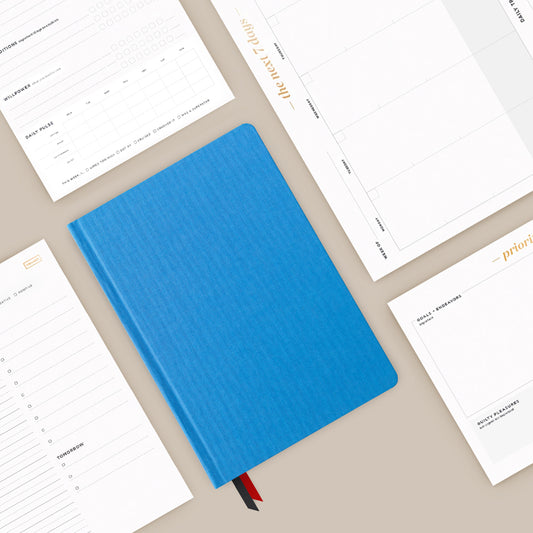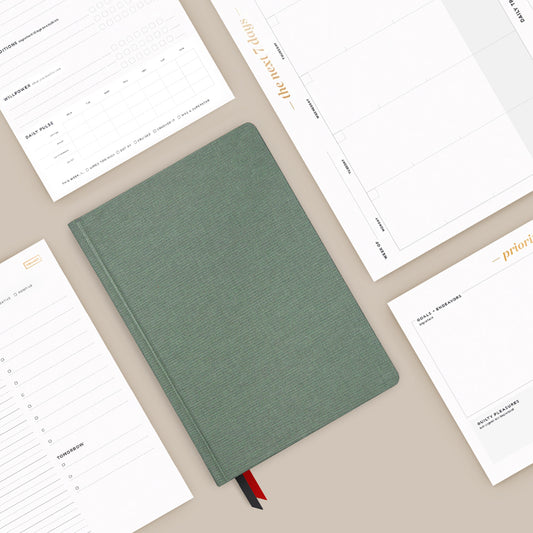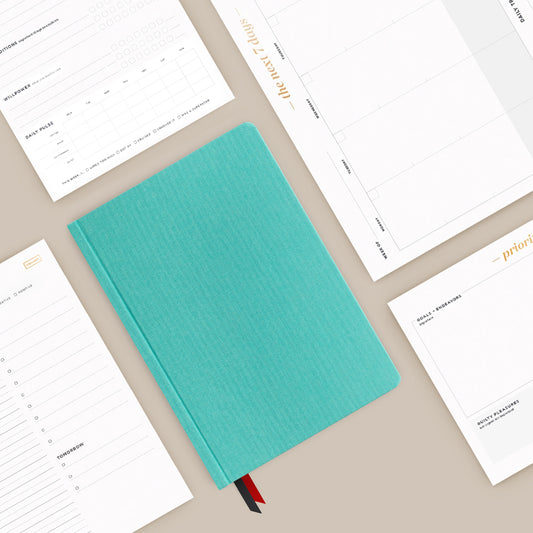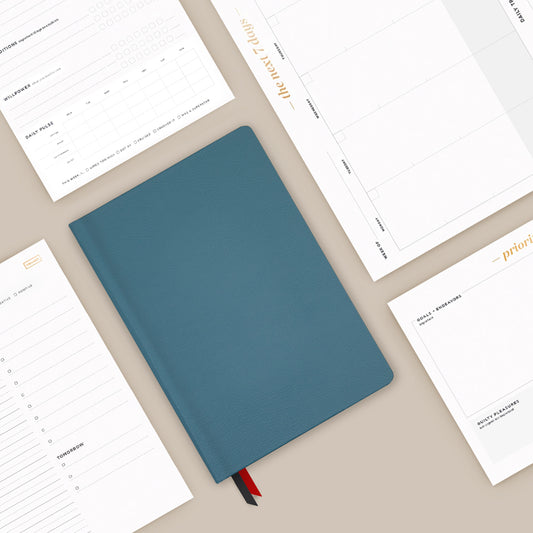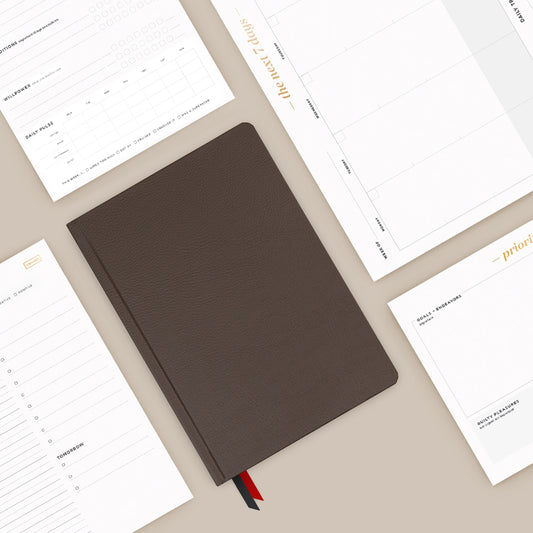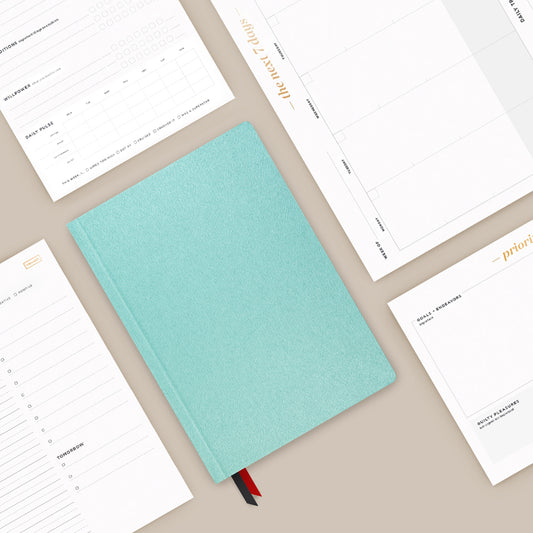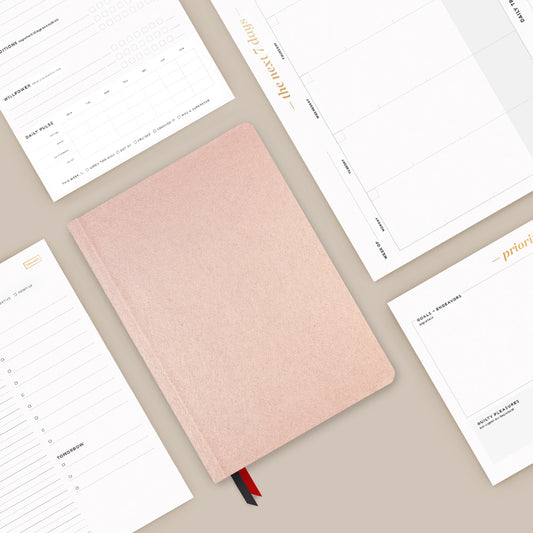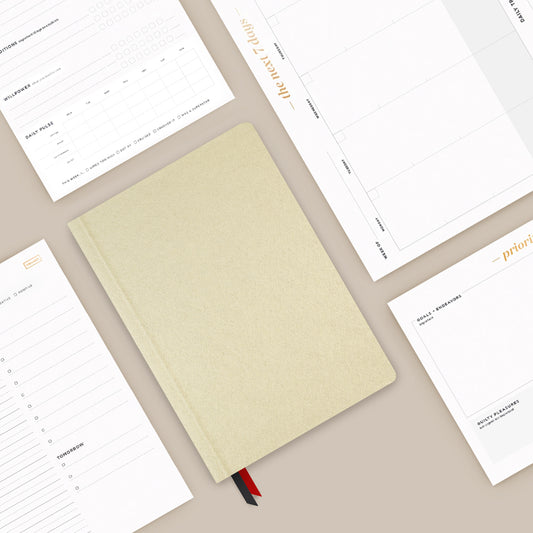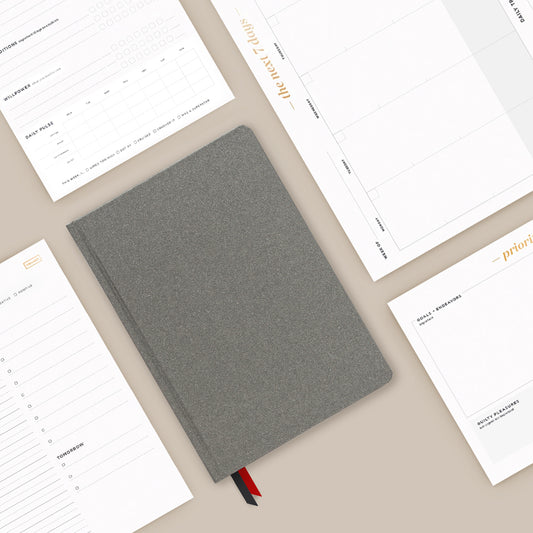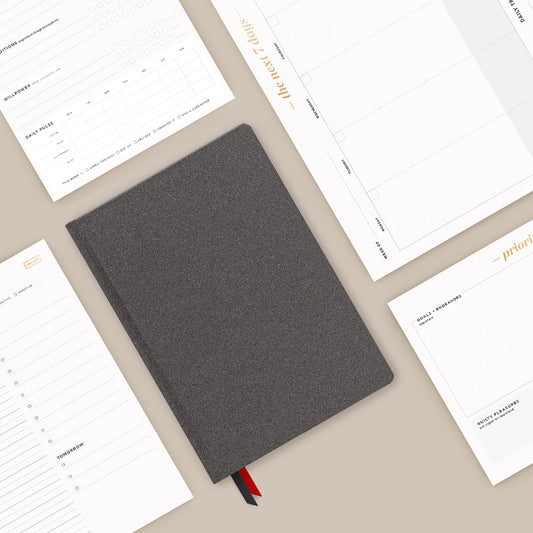 Ink+Volt Ultimate Organization Suite
Description

The most successful people know how to assess priorities and maximize their time in order to reach their goals. You can't create more time, but you can make smart choices about how to spend it through thoughtful planning and organization.

The Ink+Volt Ultimate Organization Suite is your home base for success for the year ahead. We've carefully selected the best of the best Ink+Volt tools for organization and productivity that complement each other perfectly.

This set of five includes:

(1) Ink+Volt 2024 Goal Planner- set big goals for 2024 and keep track of your progress
(1) Ink+Volt Weekly Deskpad - plan out your goals and tasks for the week at-a-glance
(1) Ink+Volt Priority Pad - focus on what matters most with this matrix tool
(1) Ink+Volt Today Organizer Pad - your daily tool for timeblocking tasks and important to-dos
(1) Ink+Volt Progress Pad - make incremental progress on your habits, activities, and practices

Each of these tools bring a unique and effective approach to your goals and endeavors. It's everything you need to stay organized and make the most of your time.

Make serious progress on your goals and accomplish more in the year ahead than ever before. Valued at $114, this suite is only $99.
The Story
When we say it's our mission to help you succeed in life and work, we mean it. So we took it to the next level with our Ultimate Organization Suite. We combined all of our very best tools to make the maximum improvement in your daily life, starting right now. Stay on track with your big picture goals while making today the best that it can possibly be.