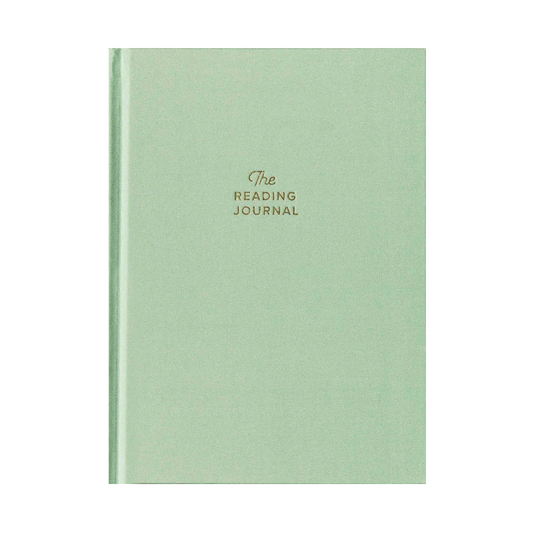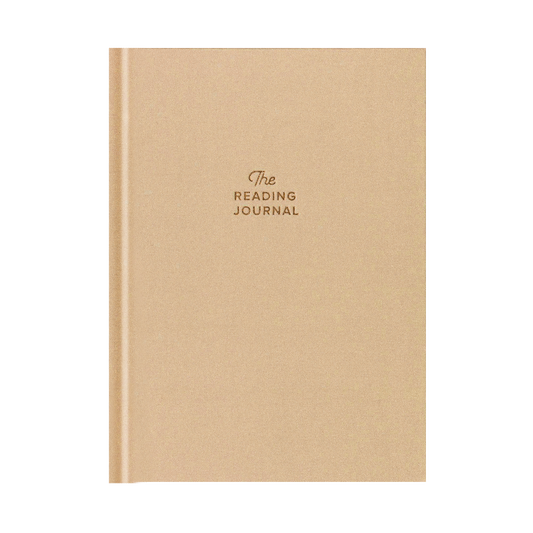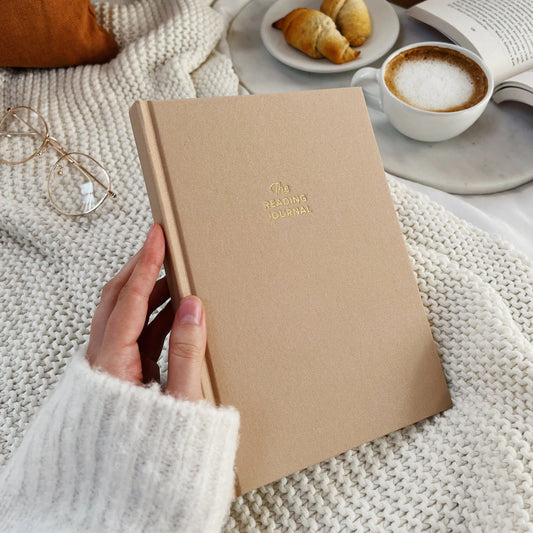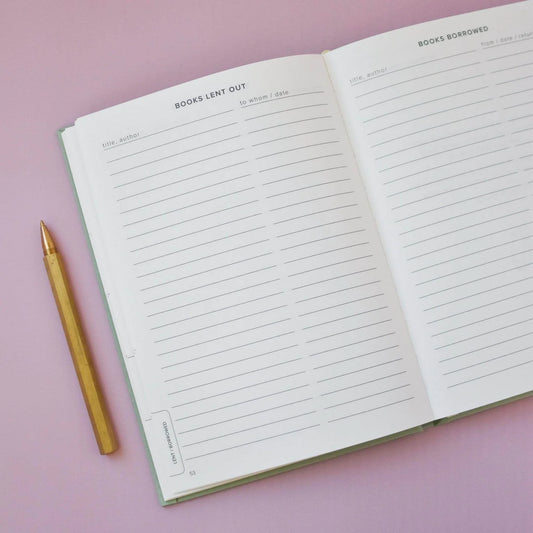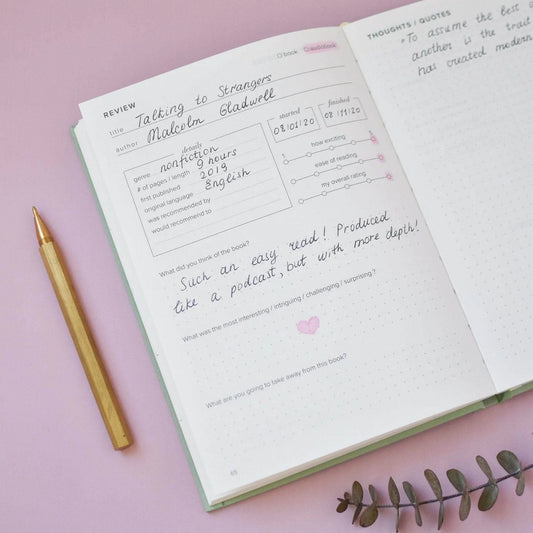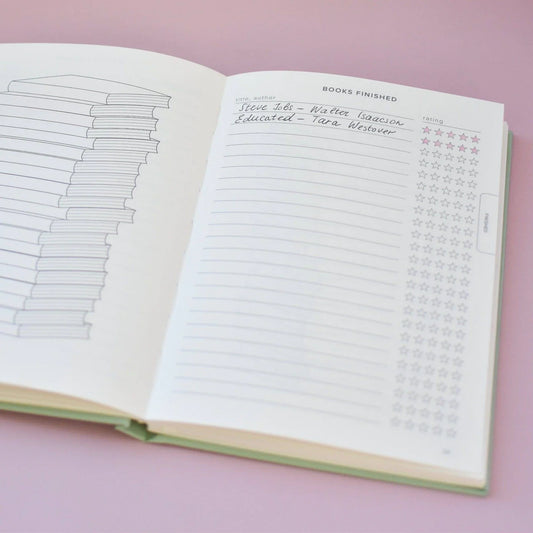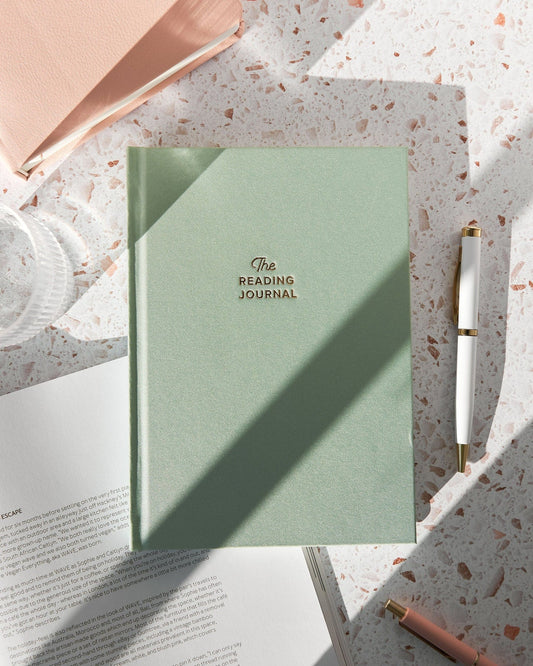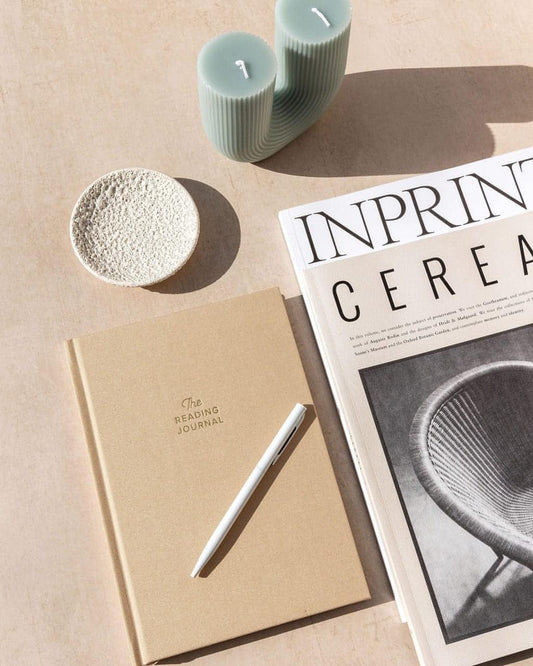 Kunitsa Co. Reading Journal
Description

A keepsake journal perfect for bookworms who love to read.

The Reading Journal is the ultimate reading log and is the perfect blend of structure and flexibility. This book fits up to 52 book reviews, and includes space for a rating system, book details, and guided prompts like "What are you going to take away from this book?"

This journal has the following layouts: 

52 book reviews (2 pages per book)
Books to Read
Books Finished
Favorite Books
Did Not Finish
Books Lent Out / Borrowed
Daily Reading Tracker
Reading Challenges (awesome for tracking bookclub challenges)
Color/Draw-in Bookstack

Any book lover will enjoy filling out these pages and looking back on their reviews and lists over the months. Choose from two beautiful bookcloth covers. Let the reading begin!
Product Specs

6" x 8.5"

170 pages - 52 book entries' worth

Hardcover

Lay flat binding

2 ribbon bookmarks


Why We Love It
We loved the patterns in The Reading Journal. The prompts are thoughtful and fun to fill out. It's perfect for logging and reviewing books, and creating wishlists for future reads. If you set a reading goal this year, The Reading Journal is the perfect sidekick.