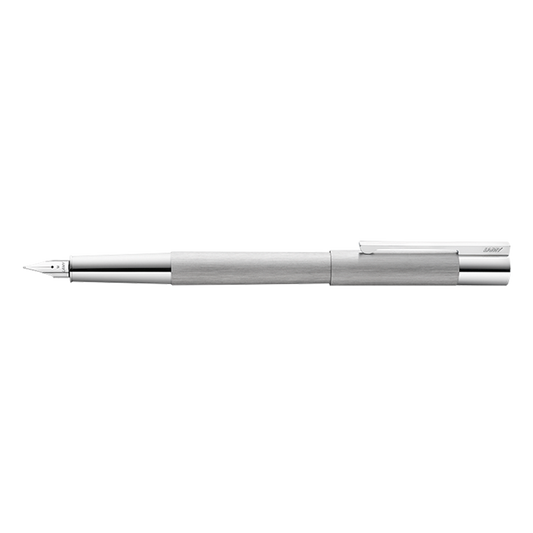 Lamy Scala Brushed Steel Fountain Pen
Just a few left. Order soon.
Description

A smoother writing experience and a beautiful design. Lamy fountain pens are some of the sleekest writing instruments in the world. This particular fountain pen has a brushed stainless steel body with a fine steel nib, making it perfect for everyday writing and professional purposes.The frosty look of the brushed steel is nice and smooth, and perfect for your next business meeting. This is truly a statement pen you'll have for years to come.

The pen comes with blue ink, and an easy to replace cartridge when the ink runs dry. Available in black or silver brushed stainless steel options.
Product Specs

Fine tip nib

Steel nib

Sleek look

Blue ink

Made in Germany
Why We Love It
This fountain pen has that 'special something' that words can't describe. Packaged in a sleek and sturdy black box, this brushed steel pen would be a great gift to celebrate a promotion or a birthday.