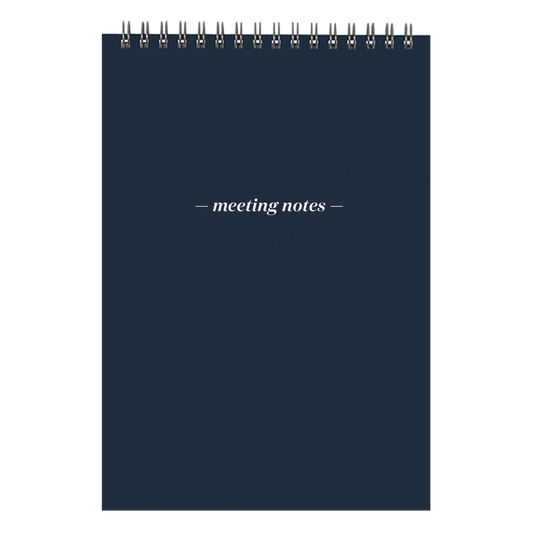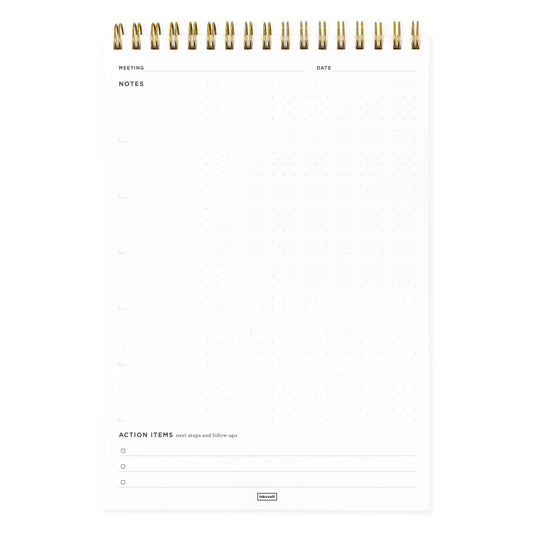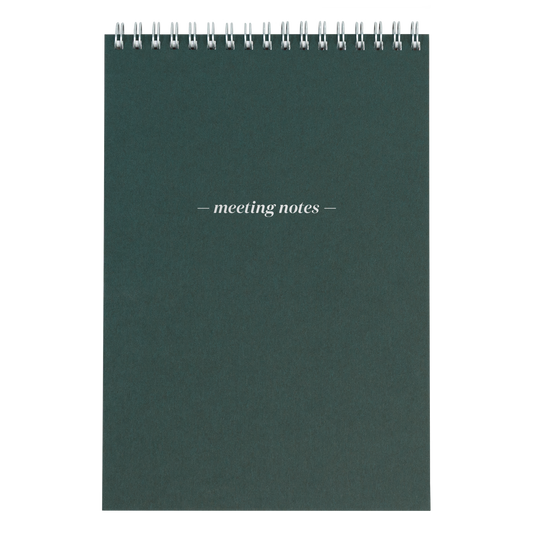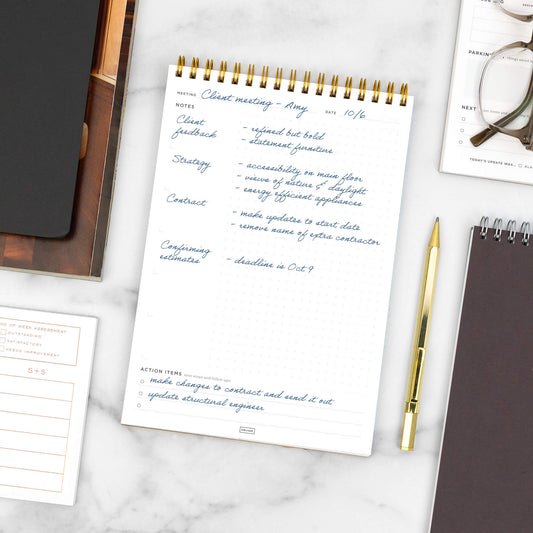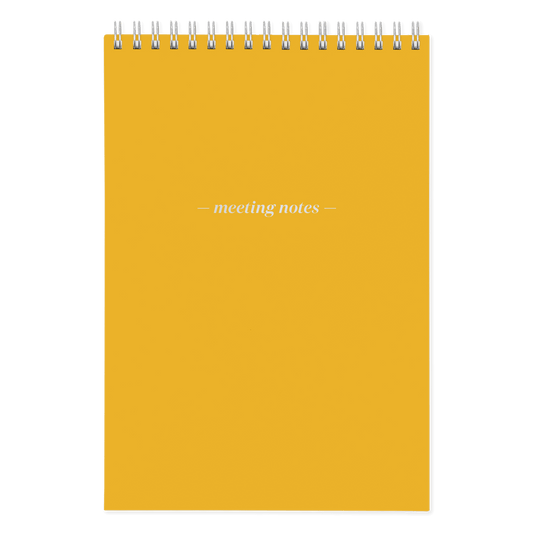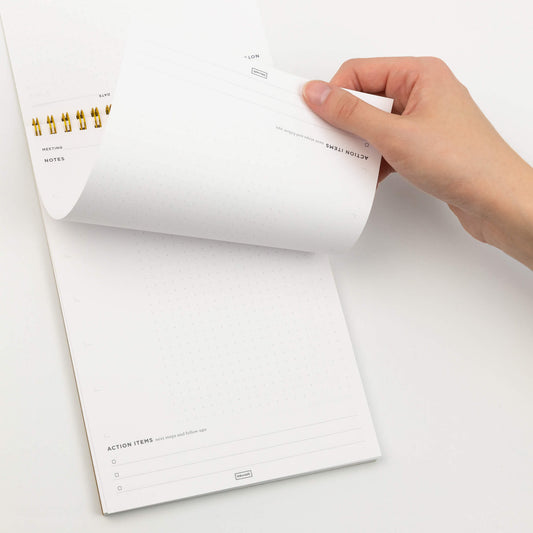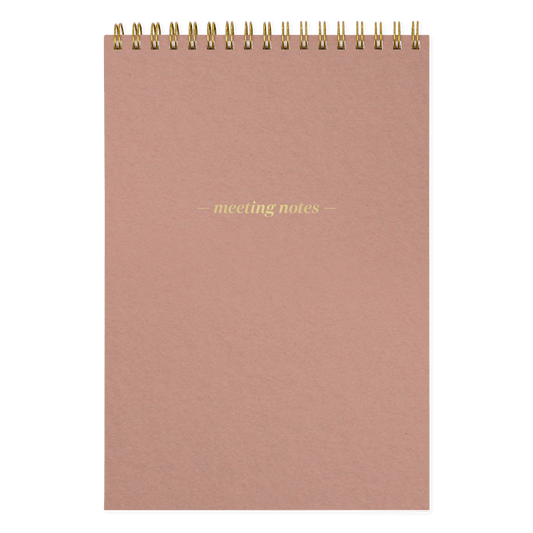 Meeting Notes
Description

Bring style and organization into every meeting with this bestselling notepad.

The Meeting Notes Pad features 52 double-sided pages of our premium, customer-favorite bright white paper. This paper feels incredible to write on, and this notepad will go the distance as it supports you through over 100 meetings. (That's 2 years of weekly meetings!)


The rich, elegant cover adds a touch of your personal style, while also giving you privacy for your most important notes and protecting the pages inside when you're on-the-go. The spiral makes it easy to flip between meetings, so you'll always look sharp and prepared.


Each page is smartly organized, with subtle yet strong details. You'll flow easily from topic to topic, with space for action items to conclude every meeting on a productive note.


Commit to bringing your best self to every meeting, with a tool that makes it easy to be prepared, organized, and effortlessly stylish.
Product Specs

5 3/4" x 8 1/2"

Spiral Bound

52 Double Sided Sheets

104 Pages

Sophisticated cover

Incredibly Functional

Made in USA


The Story
Studies show that hand-written notes are far more effective than typed notes when it comes to memory and retention, meaning you'll shine brightest when you write your meeting notes by hand. Why settle for less than the best when it comes to your success? When you combine highly functional design with sophisticated style, you'll have everything you need to be your best.