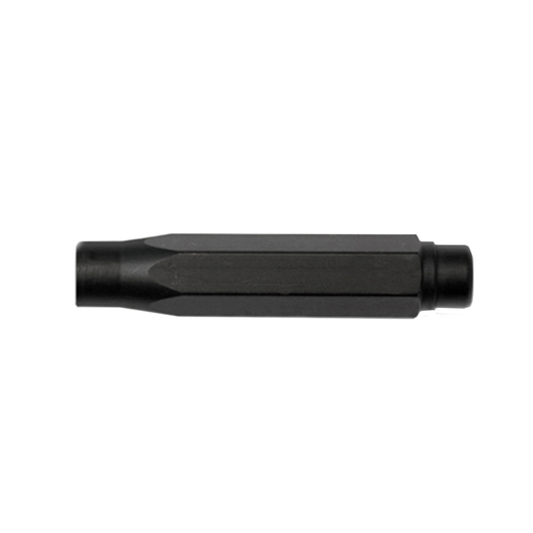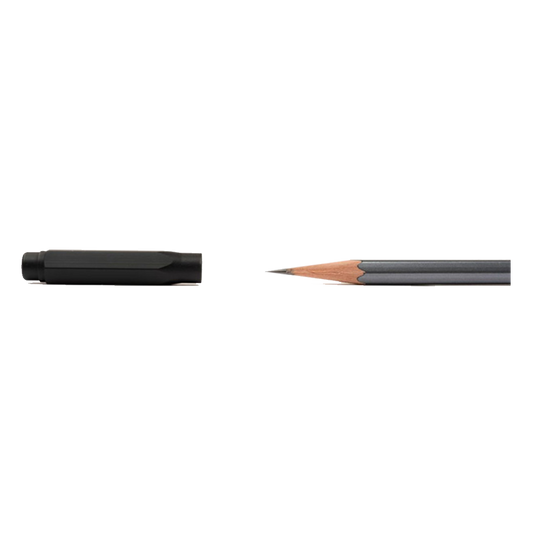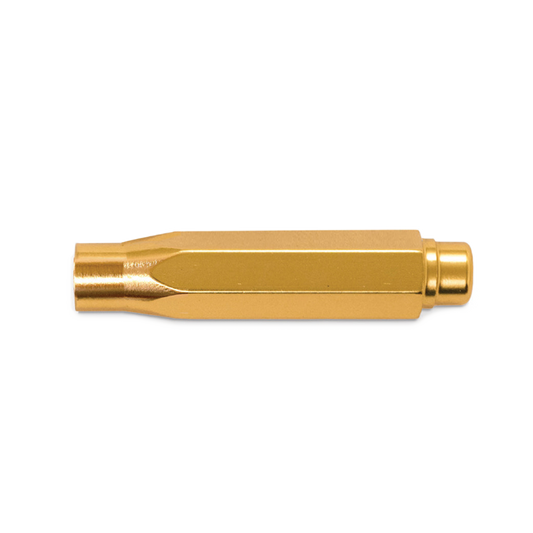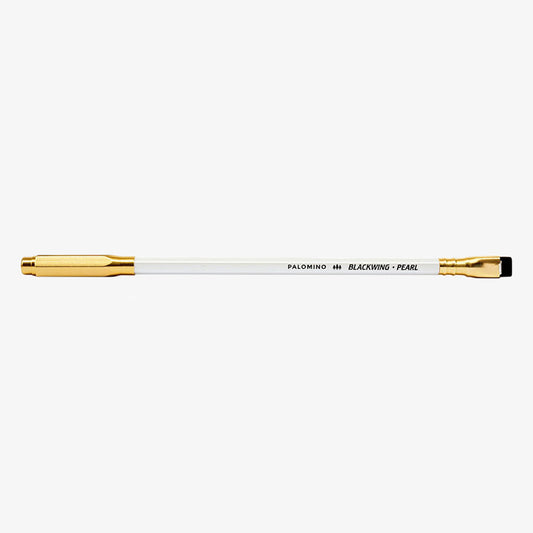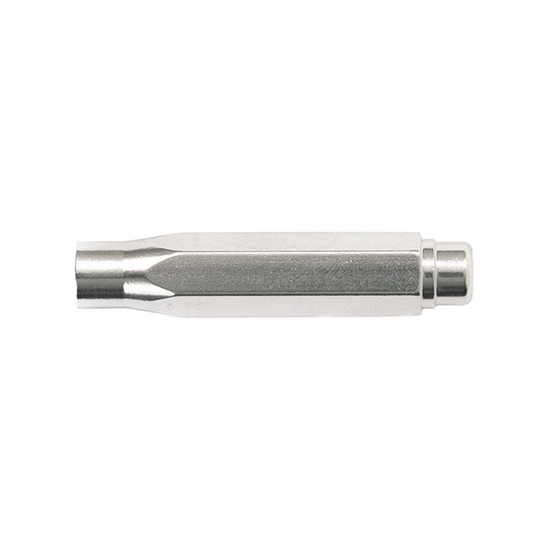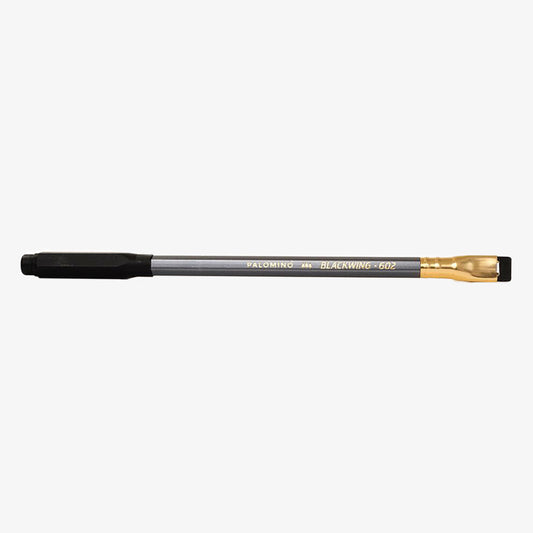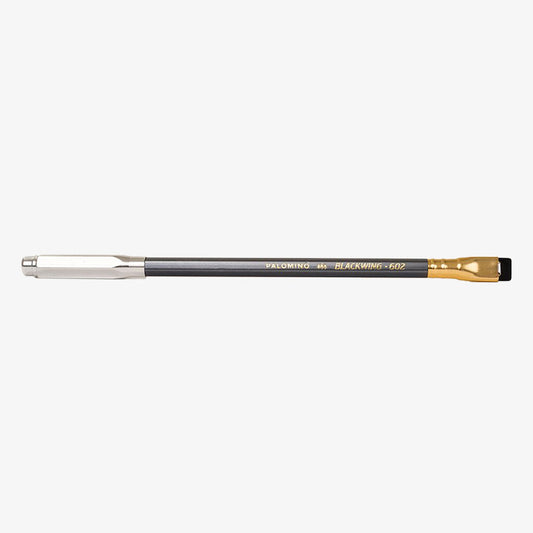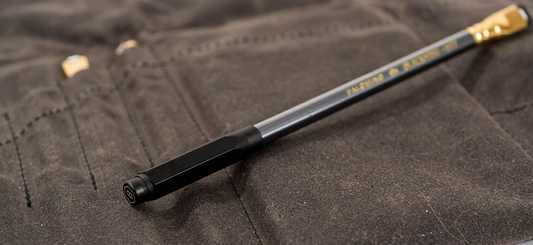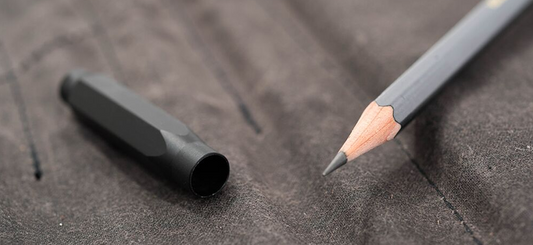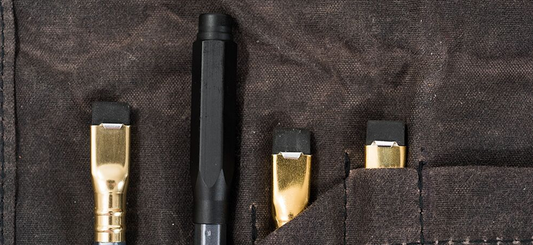 Palomino Blackwing Pencil Point Guard
Description

Eliminate the ultimate frustration of broken pencil tips.

Introducing the Blackwing Point Guard (and not the basketball position kind). The Point Guard slips over the tip of your Blackwing pencils to protect them from breakage or damage. The Point Guard is also a great tool to prevent marks from the pencil graphite from getting on pencil pouches, your pencil roll,  or book bag. It's made of lightweight aluminum so it won't weigh you down. The Point Guard is a brilliant solution to protect your freshly sharpened pencil tips.
Product Specs

Compatible with Blackwing pencils

Aluminum material


Why We Love It
We love clever solutions that look good and just make perfect sense. The Point Guard is one of those goods. Your Palomino pencils may be strong, durable, and long lasting, but that doesn't exempt them from a broken tip or unwanted smudges on fabrics or surfaces. By protecting the tip, you'll avoid broken tips and thus your pencils will last longer. Plus, the Point Guard is made of durable aluminum so it will last you many, many pencils into the future.