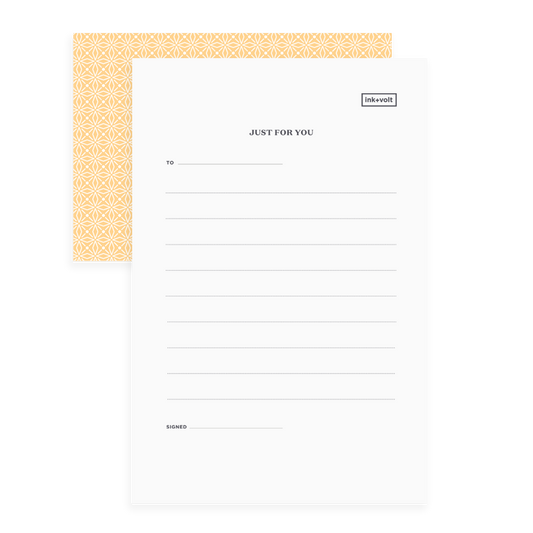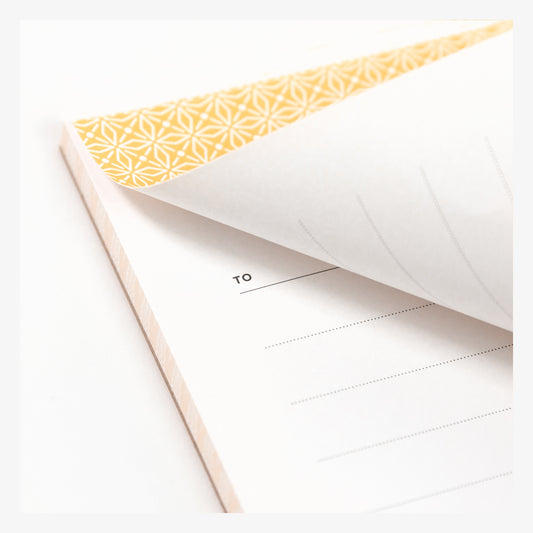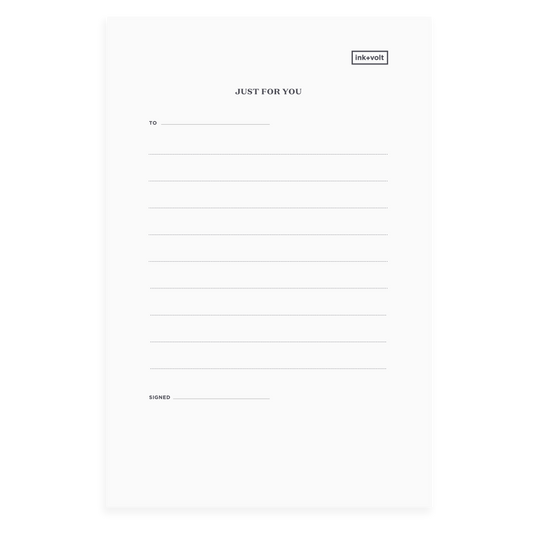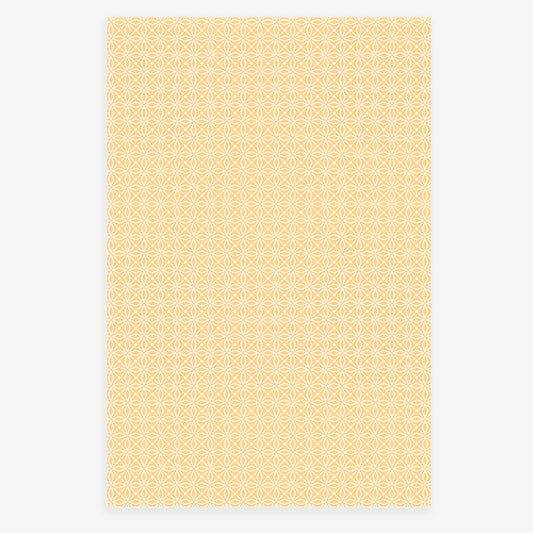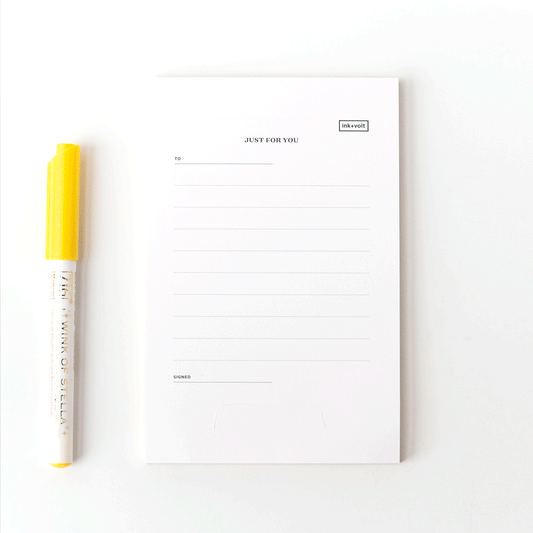 Just For You Notepad
Description

The days of passing notes in class might be over, but everyone loves receiving a private note, secret message, or a sweet nothing every now and then.  

A mix of sophistication and playfulness, the Just For You Notepad is specifically designed for private messages and notes. A greeting card or sealed letter is too formal, but a text message or email is too impersonal. There's something about the thoughtful nature of a handwritten note, and this unique notepad is perfect for your desk and stationery collection. 

This notepad is thoughtful on many levels. First, the simple memo format and clean bright paper lets your words shine. The privacy tab really makes this pad special: tear off your letter, fold it in half, and simply tuck the tab in the slit to secure it. Lastly, the cheerful yellow pattern is a modern and energetic twist on traditional security envelope patterns. 

Whoever you decide to pass these notes to, they will feel a spark of excitement and joy.  
Product Specs

4 1/4" x 6 1/2"

50 sheets

70# quality paper

Self-closing mechanism
Why We Love It
Notes are fun to write and especially fun to receive. The Just For You Notepad brings delight and discretion to your handwritten messages. We tested many versions of this pad to ensure its secretive and private nature, and we think you'll love the simple tuck mechanism to secure your notes.