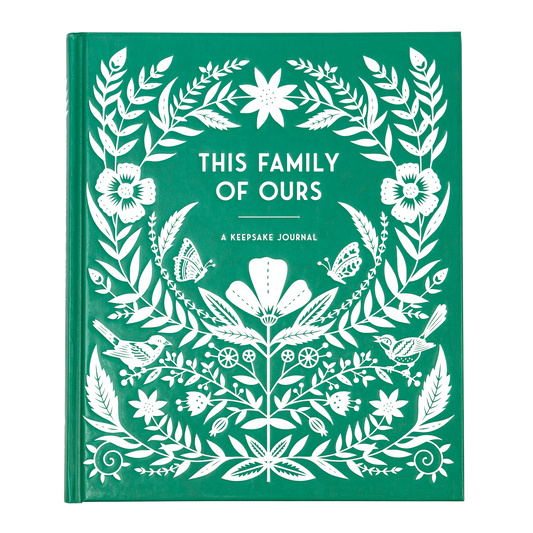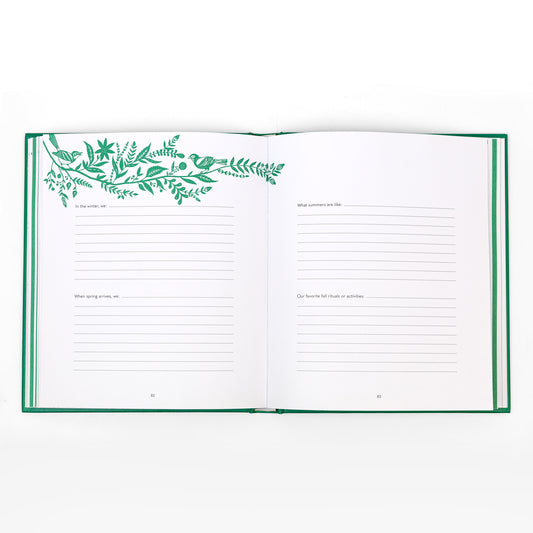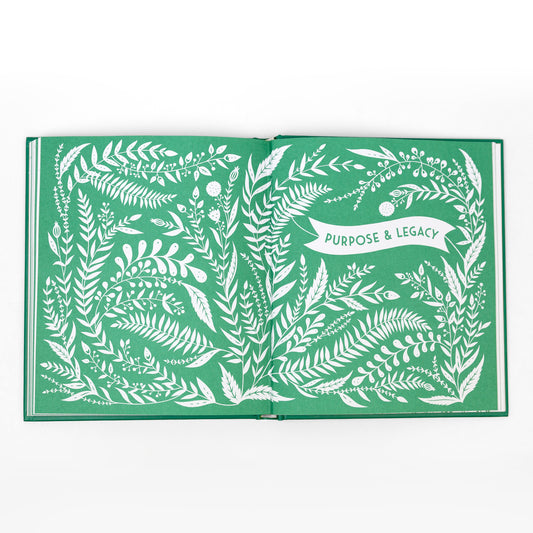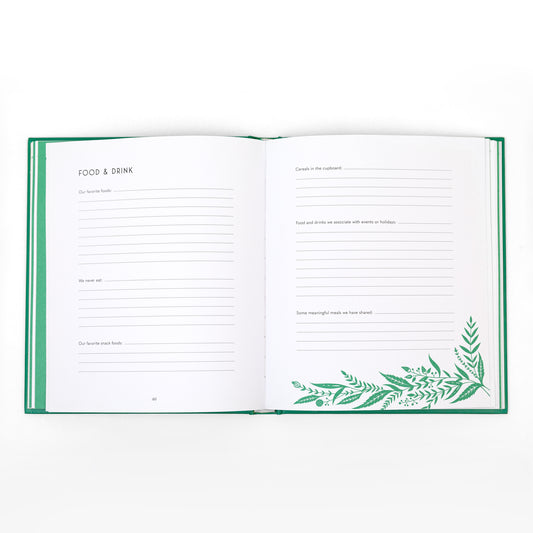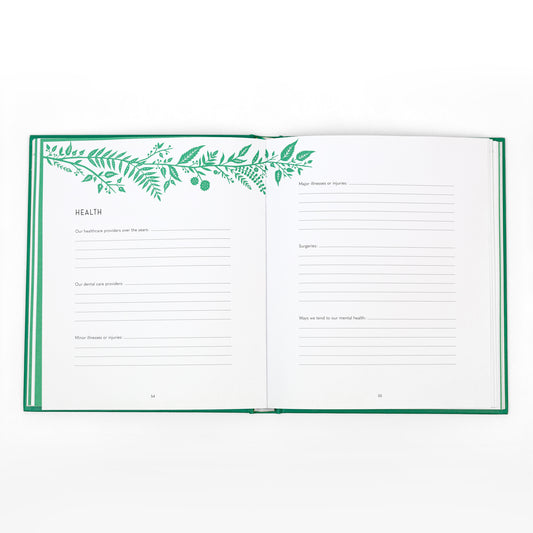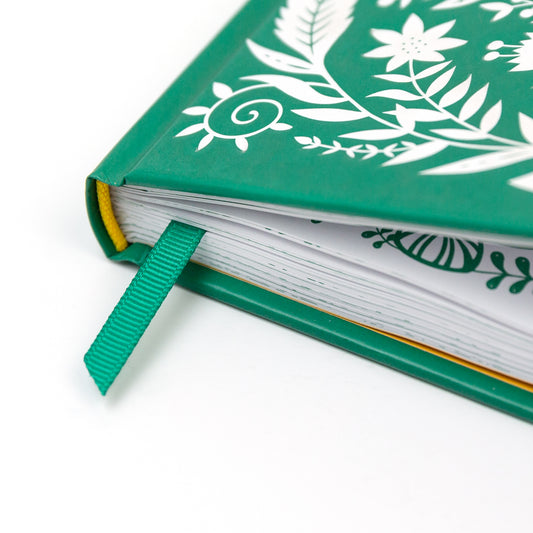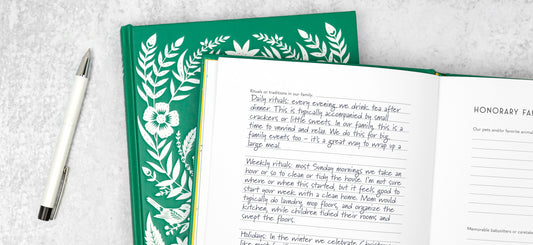 This Family of Ours Keepsake Journal
Description

Every family has a story. What are the memories, lessons, and values that make up yours?


This Family of Ours is a keepsake journal for you to fill out with your family. Record stories, unique memories, and your communal history using a variety of prompts like short-answer questions, lists, and fill-in-the blanks. This book is more than just the basics; it has sections like travel, pets, family origins, milestones, honorary family, and more to fully encompass everything that makes your family so unique.

Capture the details that paint your family history. This book can be passed down for generations, and is truly a gift for the entire family.  
Product Specs

7 1/4" x 8 1/2"

144 pages

Hardcover
Why We Love It
Our family's stories and history are often passed down through conversation and photo albums. But what if you had important stories and memories recorded in one place, to keep and cherish for years to come? This keepsake book is the answer. Bring it to your next family gathering and get everyone involved! In the end, you'll have a comprehensive story of your family that will be cherished by everyone who helped create it, as well as generations to come.