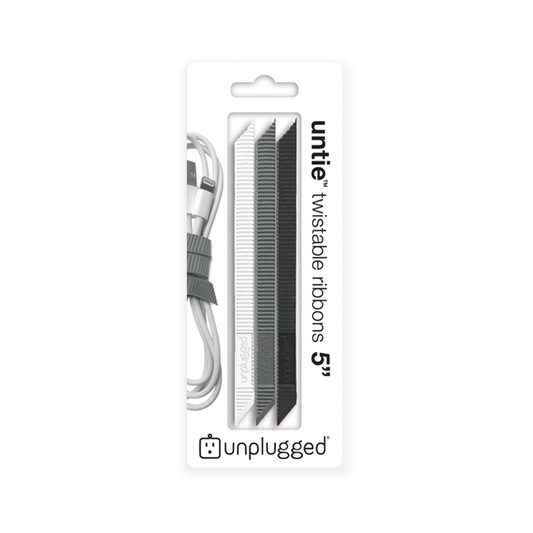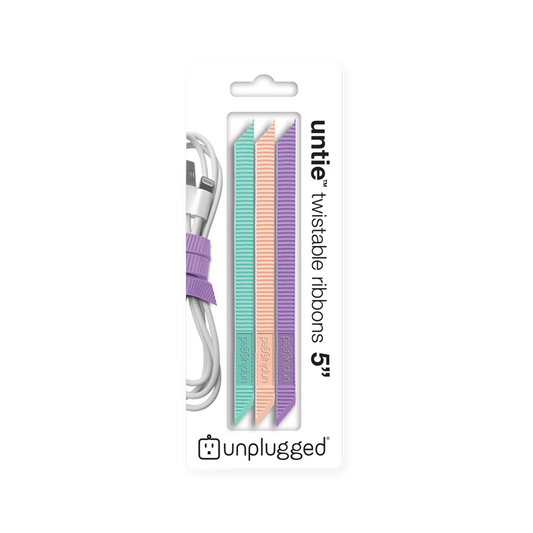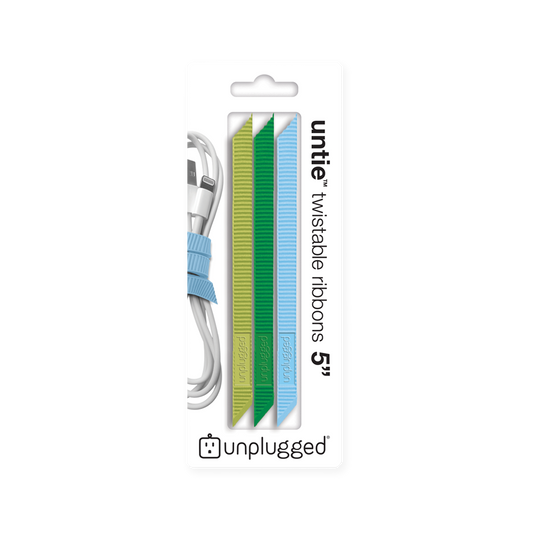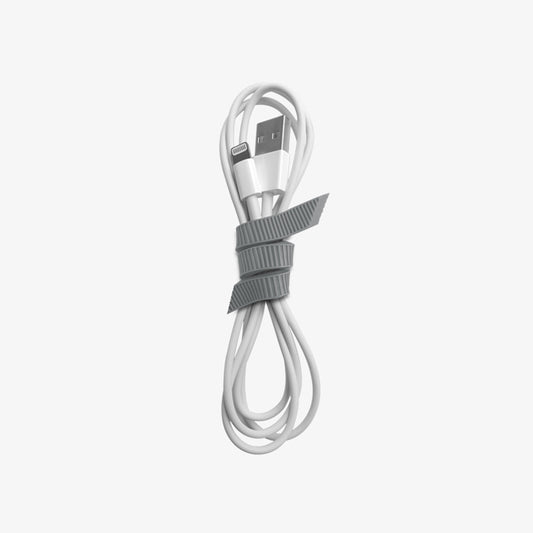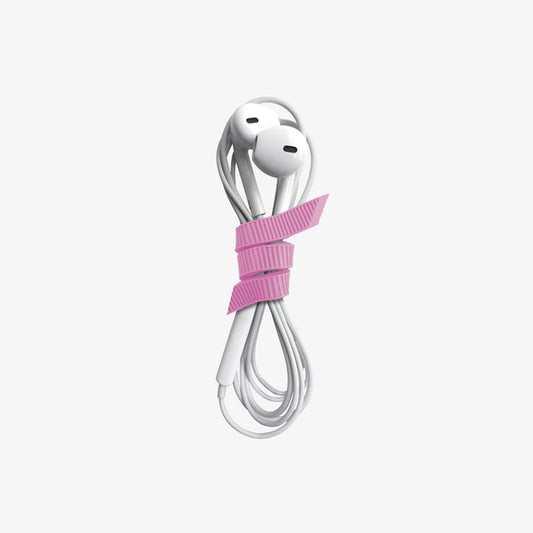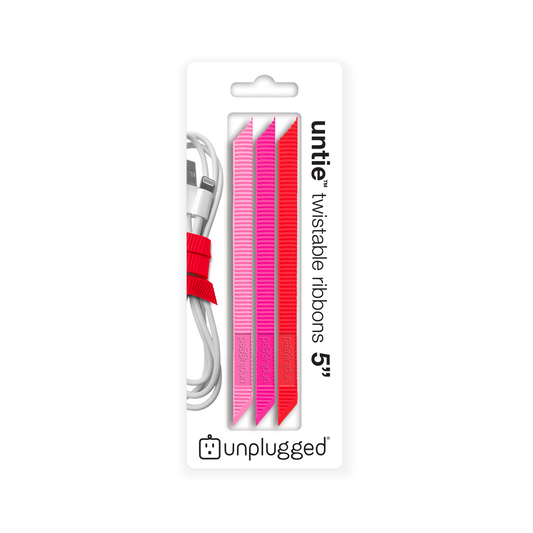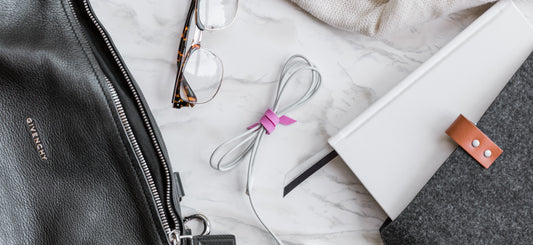 Untie 5" Twistable Cord Ribbons
Description

We've all been there. Fishing through our bag, trying to find our headphones, only to find they are completely tangled. Or searching around that box of cables and chargers, where they all seemed to have intertwined themselves together in an impossible knot.

Make cord management less of a headache with these Twistable Cord Laces. These "cord keepers" help keep small cords, earbuds, and tangly messes at bay with flexible silicone design. They can twist and bend to form around whatever it is that needs taming. No more tangle. No more headache. Life is good.
Product Specs

Set of 3

5" x 5/16" x 1/8"

Flexible materials
Why We Love It
Bring order to that messy desk or bag.  These are great for taming tablet and phone cords.  Corralling cantankerous camera cables and unsnarling those ever entangled earbuds.  Colorful and twistable silicon laces will help untangle all of your knotty problems!