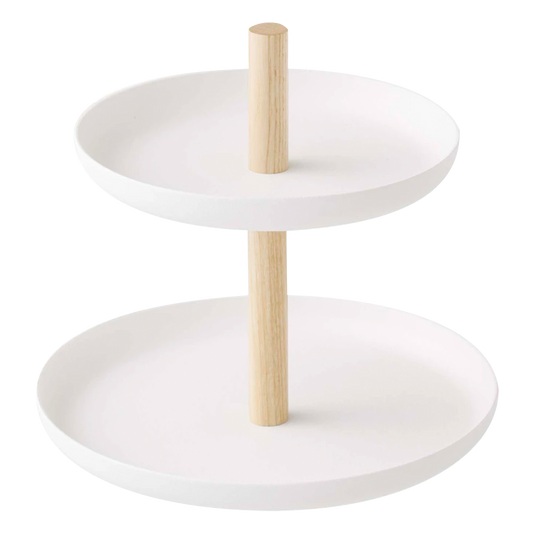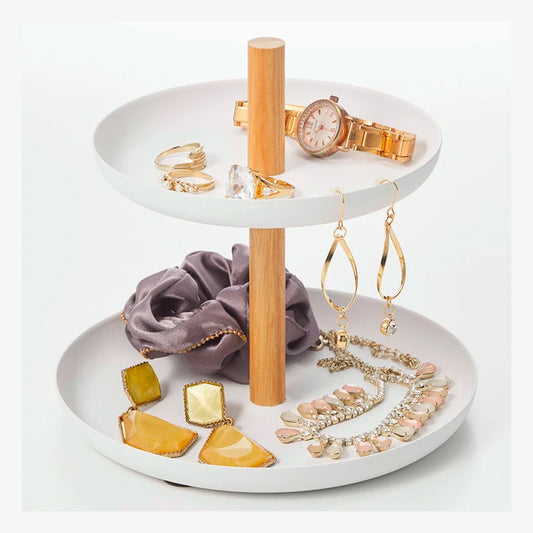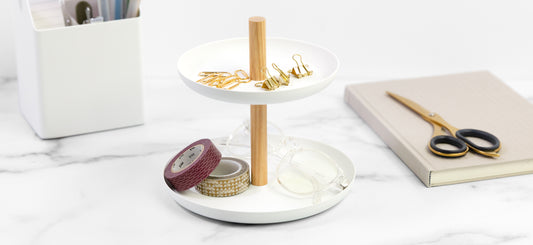 Yamazaki Accessory Trays
Description

Add this sleek and elegant organizer tray to your workspace for a touch of style and organization.

From sticky flags to paper clips, this two-tiered metal stand is great for office supplies and desk accessories. Better yet, it can be used in any corner of the home for things like jewelry, cosmetics, keys and entryway items, and more. The weighty brushed white metal is high quality and holds up to scuffs and scratches. 
Product Specs

6.3" x 5.9"

Two-tiered design

Steel material

Designed in Japan
Why We Love It
We love the elegant and charming look of this multi-functional stand. If you're looking to tidy up your desk or countertop, this tiered stand is exactly what you need. For the complete look, shop the entire Yamazaki line.