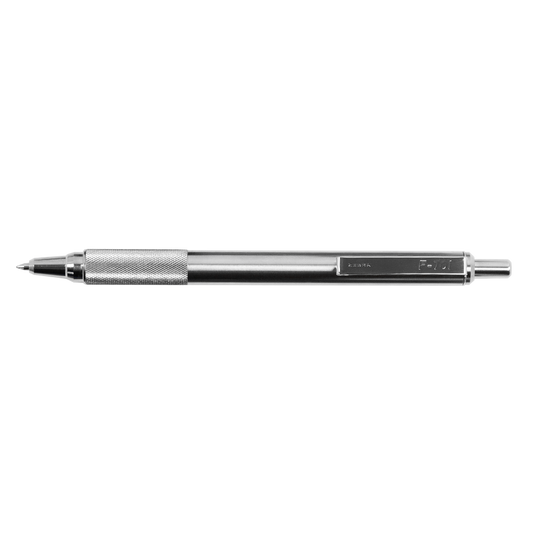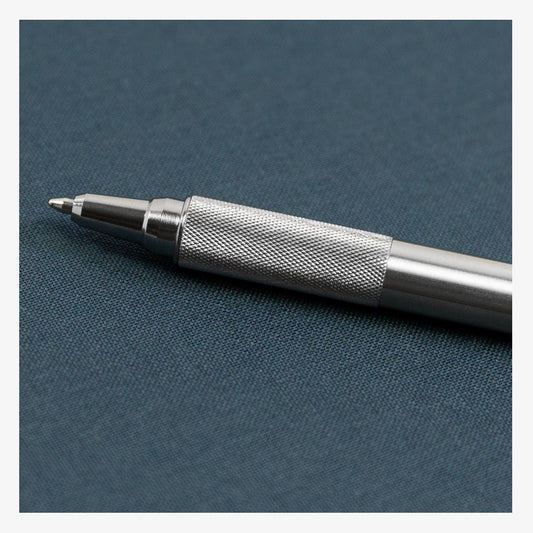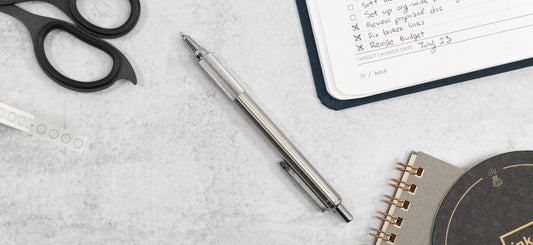 Zebra F-701 All Metal Retractable Ballpoint Pen
Description

The Zebra F-701 All Metal Ballpoint Pen is a sturdy and solid pen choice. 

This F-701 series is made of stainless steel, from tip to clip, giving the pen a nice weighted balance for writing. The unique knurled metal grip makes this pen easy to hold and offers excellent control for quick notes and journaling. With a fine tipped point and Zebra's "Easy Glide Ink Performance," you'll be pleased with how fantastically it writes. 
Product Specs

0.7mm tip

Retractable

Metal body
Why We Love It
This pen might feel like it belongs in your toolbox rather than a pen cup, but that's what makes it so special. The all-metal body is unlike any other, and it's a pleasure to write with. The heavier weight makes this pen feel expensive, and it's a great ballpoint pen for those who prefer a more industrial look.