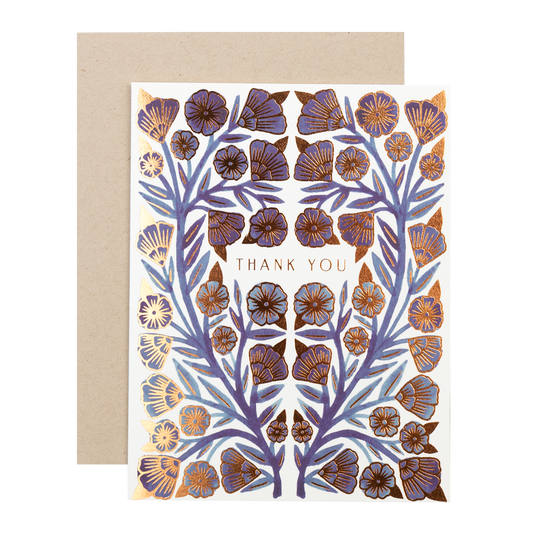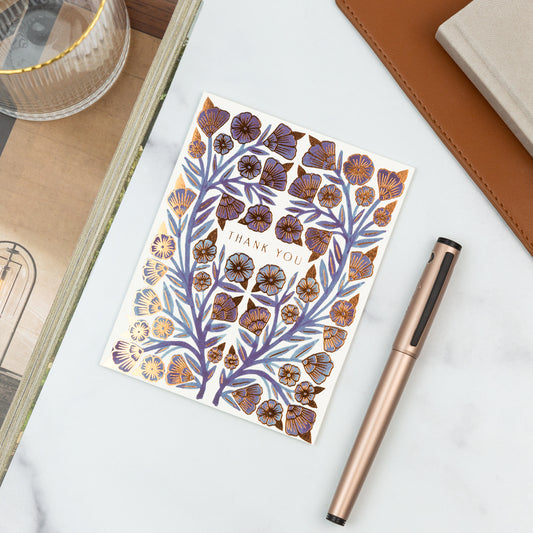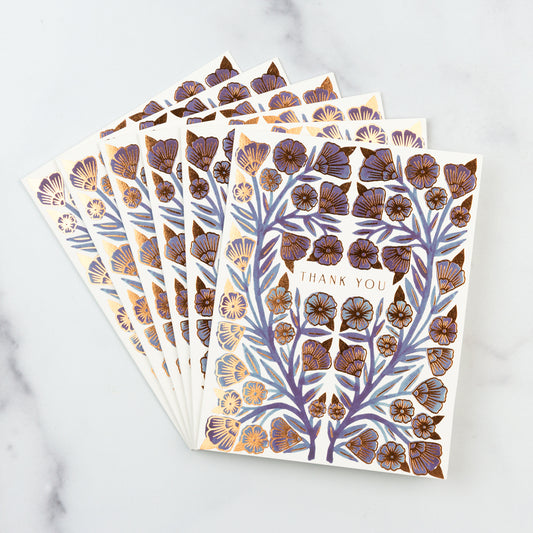 Blue Poppy - Thank You Card Set
Description

Symmetrical yet organic, this beautiful card is dusted with blue flowers and copper foil, a detail that lends texture and shine to this design.

Made by hand by Katharine Watson, each card design begins with a watercolor painting or hand-carved linoleum block, translated digitally, and individually foil-stamped. These cards are high quality, elegant, and one-of-a-kind. 

Set of 6 cards and envelopes. 
Product Specs

5 1/2" x 4 1/4"

Set of 6

Copper foil details

Blank interior
Why We Love It
This is one of the most unique thank you cards we've come across; the beautiful copper foil leaf pattern lends an elegant touch. Receiving a thank you card can be an elegant affair - you just need the right card.