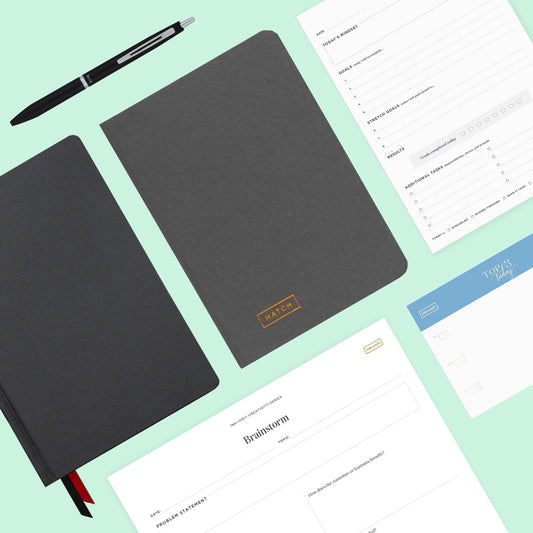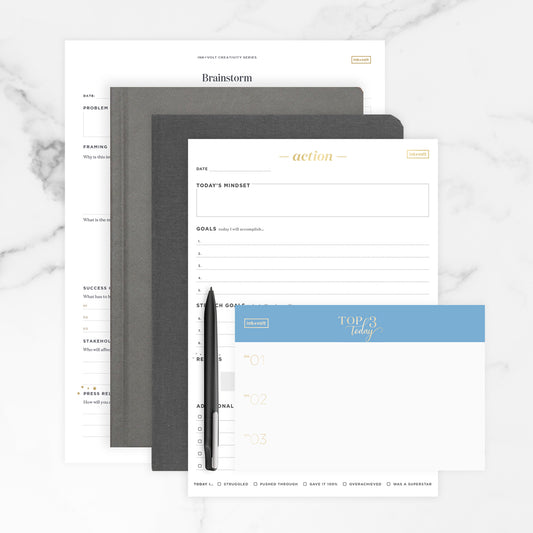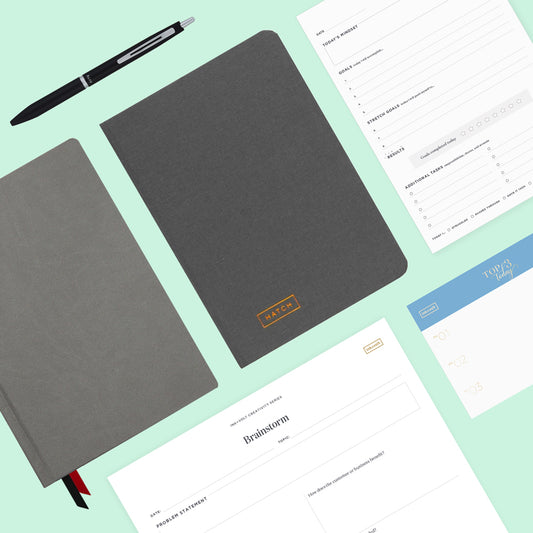 The Entrepreneur - Gift Set
Just a few left. Order soon.
Description

For the person with big ideas. Big goals. Even bigger dreams.

Whether they're running a startup or simply boast an entrepreneurial spirit, The Entrepreneur gift bundle is perfect for their needs. We've curated our best planning tools for making their big ideas come alive. 

This set of six includes:

(1) Ink+Volt 2024 Goal Planner - this 2024 goal planner is great for business planning, big ideas, and hitting every milestone
(1) Hatch Notebook - foster your ideas and start planning 
(1) Ink+Volt Action Pad- set daily goals and get more done each day
(1) Top 3 Today Notepad - start your day inspired and driven with your top priorities 
(1) Lamy Xevo Pen - a sleek and simple pen that gets the job done (and looks great too)
(1) Brainstorm Digital Worksheet - an essential tool for extracting and organizing all of your ideas (*delivered digitally via email*)

Valued at $125, get this super-charged pack for a discounted price of $112 while supplies last. 
The Story
Ink+Volt started with the spark of an entrepreneurial idea and turned into something great. If you have a vision of your own and want to think, plan, and execute like an entrepreneur, this starter pack will help you get there. Funnel your passion into an honest-to-goodness roadmap and make it come alive.