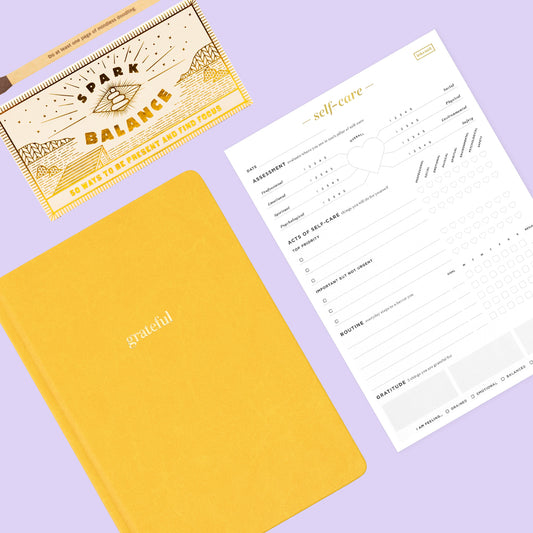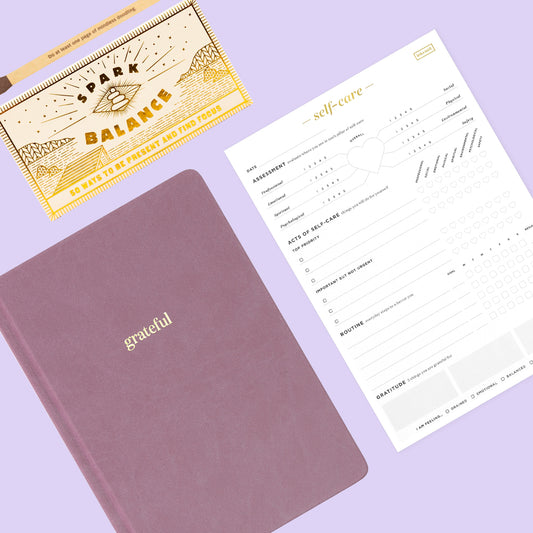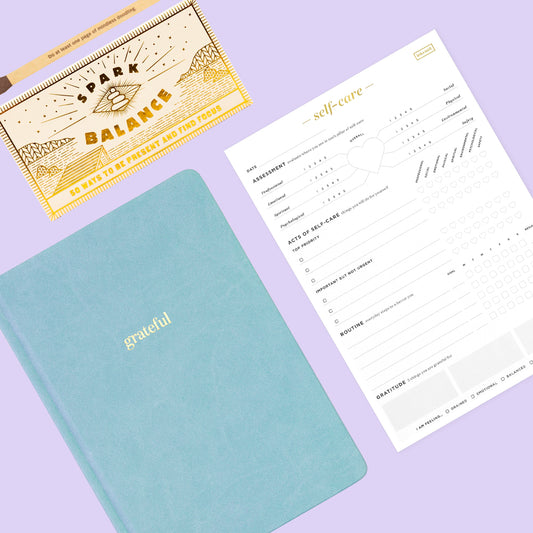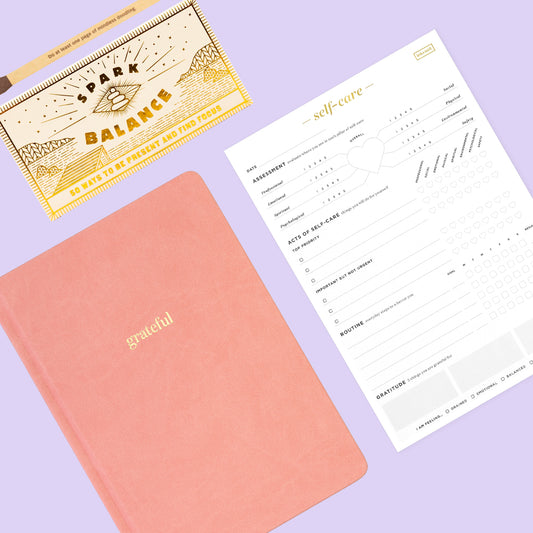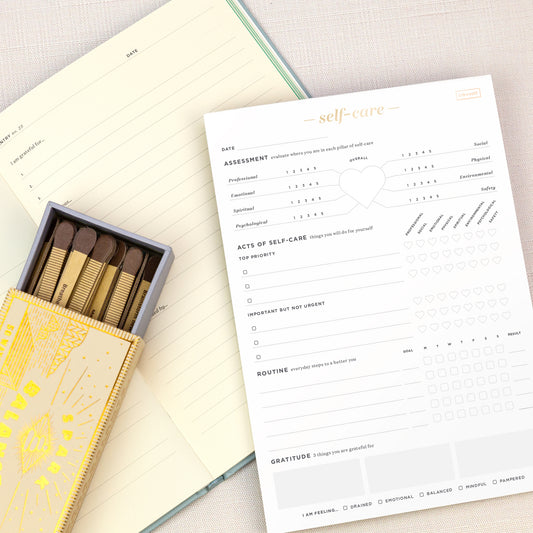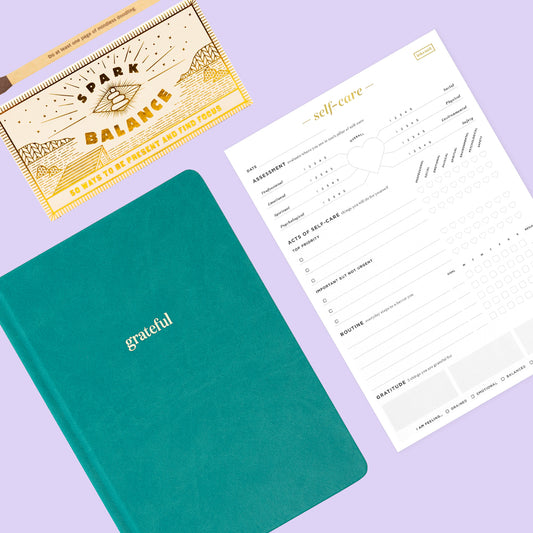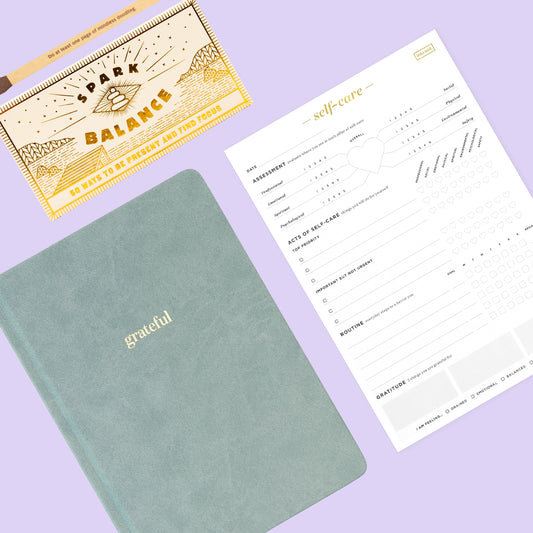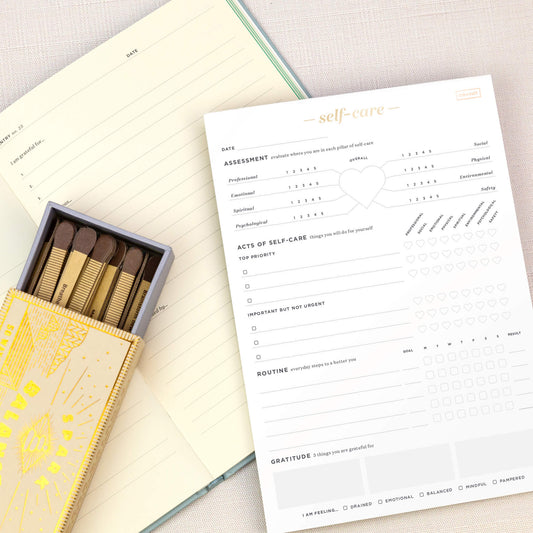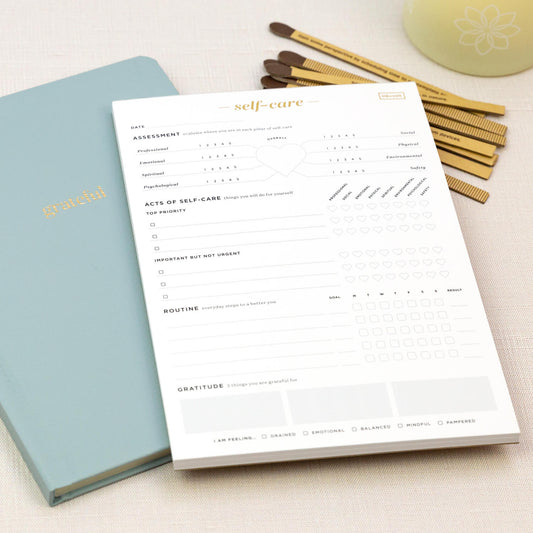 The Gratitude Bundle
Description

Practicing mindfulness and gratitude is often easier said than done. But a small daily investment in mindfulness, through simple activities and good habits, can help you develop the ability to truly live in the present moment and achieve balance.

The Gratitude Bundle has everything you need to slow down and practice mindfulness in simple, everyday ways. You will receive:


(1) Ink+Volt Gratitude Journal - enjoy the little things with a daily gratitude practice 
(1) Ink+Volt Self-Care Pad - put yourself first and make a plan for self-care
(1) Spark Balance Activity Box - 50 unique prompts and exercises to practice balance

Valued at $52, this carefully curated bundle is only $47 while supplies last. This would make a great gift to others, or a great gift for yourself!  
Why We Love It
Do you crave balance? Feeling your best every day takes commitment and practice. These easy-to-use mindfulness tools will help you incorporate gratitude, awareness, and balance into your everyday life, so that you can find more joy, experience deeper awareness, and feel more grounded.