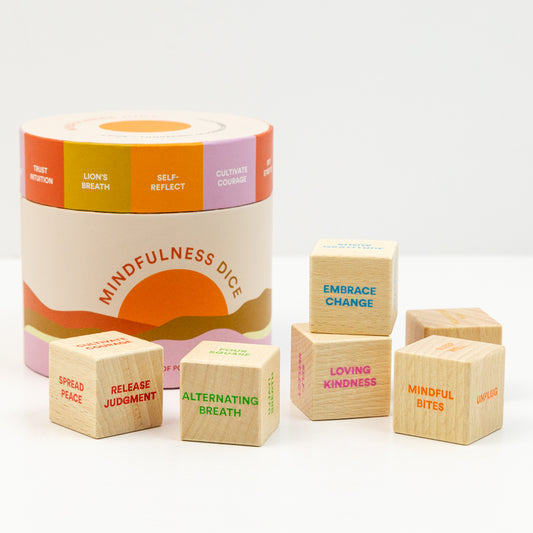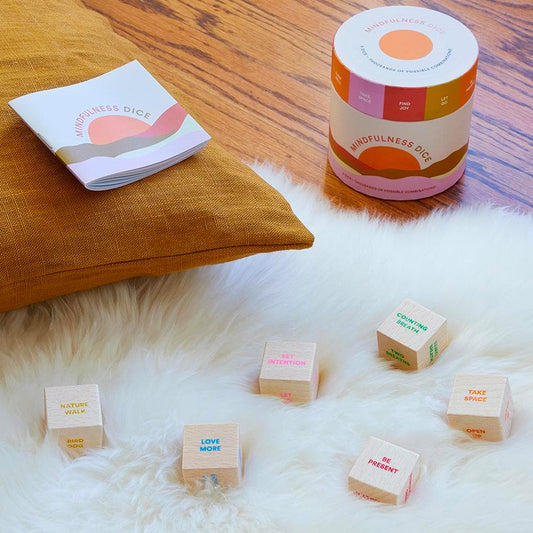 Mindfulness Dice
Description

Perfect for creating a calming moment of mindfulness at home, at work, or on-the-go.

This set of 6 interactive wooden dice is designed to give you endless combinations of ideas for feeling calm, introspective, and grounded in a busy world. With helpful phrases and exercises to try, such as "nature walk" and "counting breath", you can use these dice to create a moment of inspiration when you're not sure where to turn.

Each set includes 6 dice, delivered in a colorful, lively package that would be perfect as a gift for a friend, family member, or coworker.
Product Specs

6 Wooden Dice

Instructional booklet with 36 easy-to-follow mindfulness exercises
Why We Love It
When you're in need of a mindful moment, it's not always easy to think of what you need most. We love how these playful dice give you a plethora of ideas, all of which can help you create a whole new way of looking at or feeling about the world. Plus, they're adorable and make great gifts!