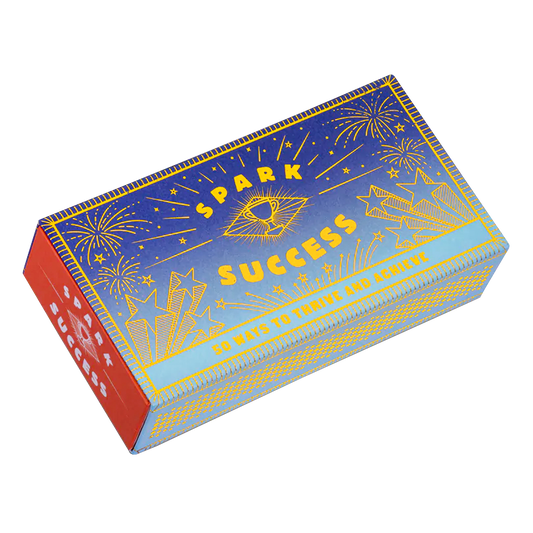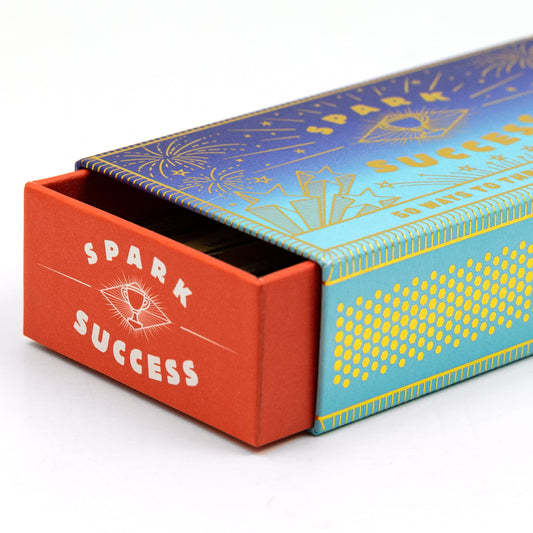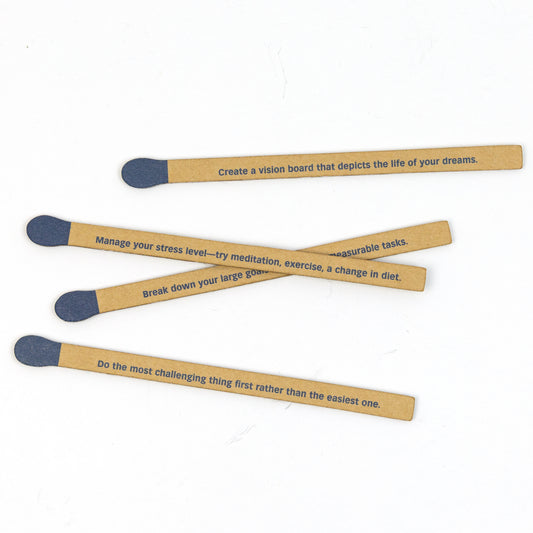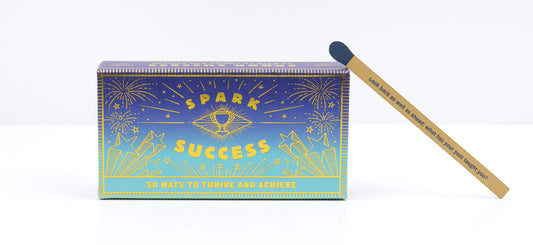 Spark Success: 50 Ways to Thrive and Achieve
Just a few left. Order soon.
Description

Get ready to feel inspired to be your best self today. This shimmering box of faux matchsticks contains 50 prompts designed to kickstart your pursuit of success and happiness.

Though success looks different for everyone, starting each day with the right mindset is essential. Some examples of prompts you'll find in this box include:

When have you felt most successful? Recreate those conditions.
Be brave: Ask for something, even if you think you won't get it.
Create a vision board that depicts the life of your dreams.

This is a great gift for a recent graduate, a loved one's birthday, or as a stocking stuffer for the holidays.

Includes 50 faux matchsticks with printed prompts.
Product Specs

Matchstick-style packaging

50 prompts
Why We Love It
We love quick and easy ways to find inspiration. The prompts on these faux matchsticks are perfect for setting the tone for your day; consider each one an invitation to step into your best self for the next 24 hours. You might be surprised what you could accomplish with the right motivation!