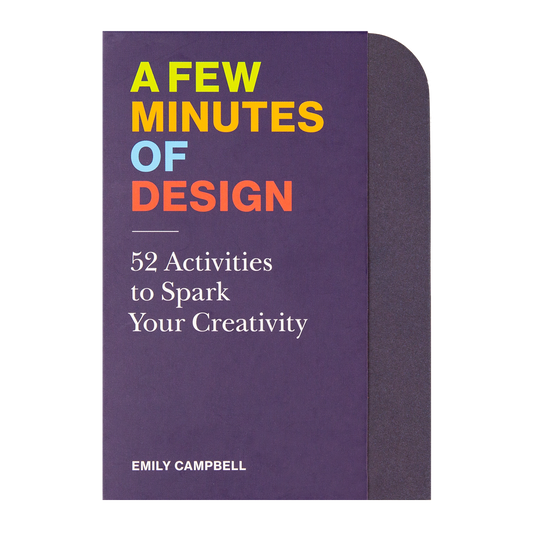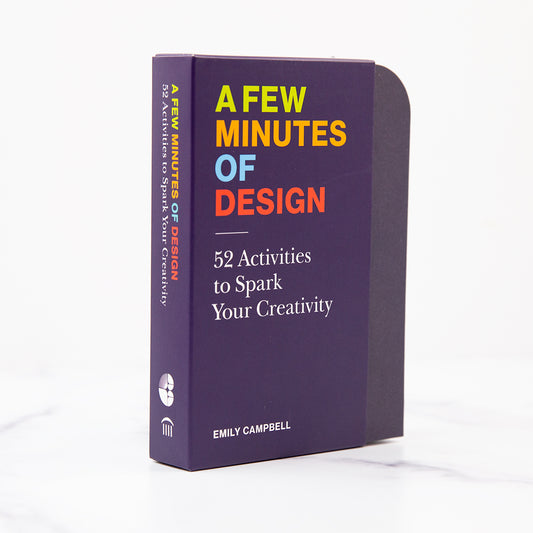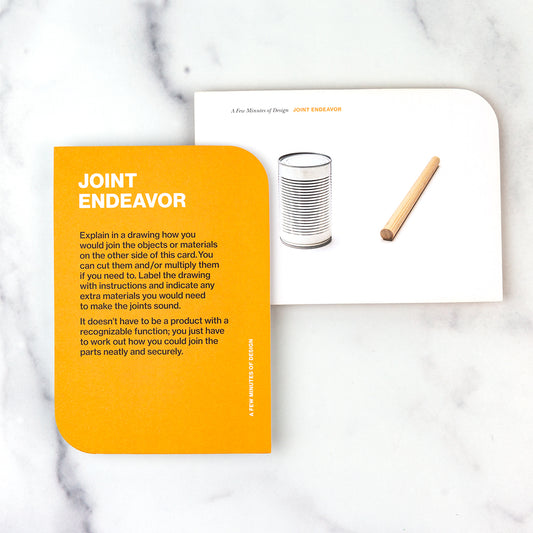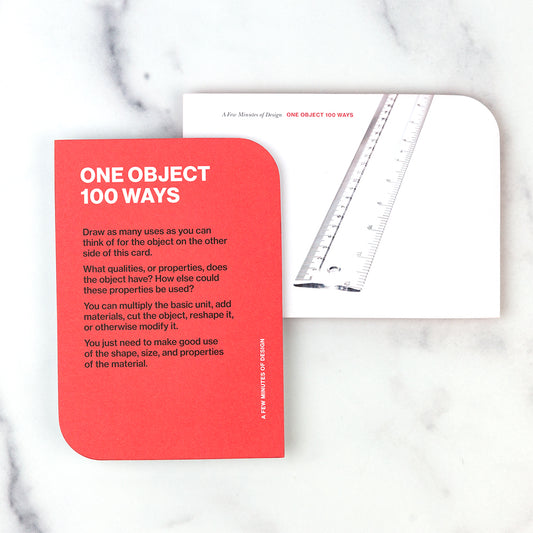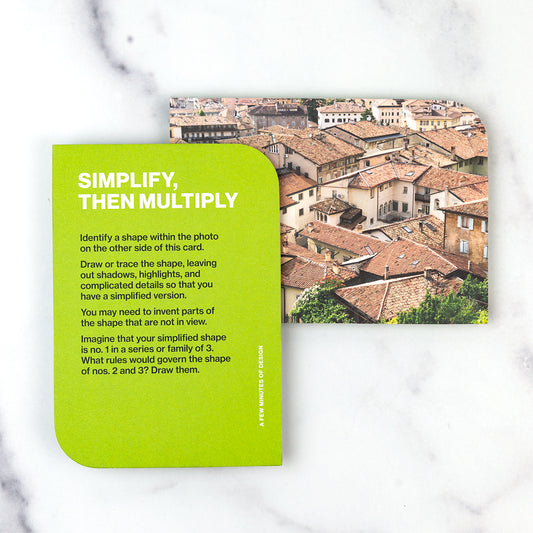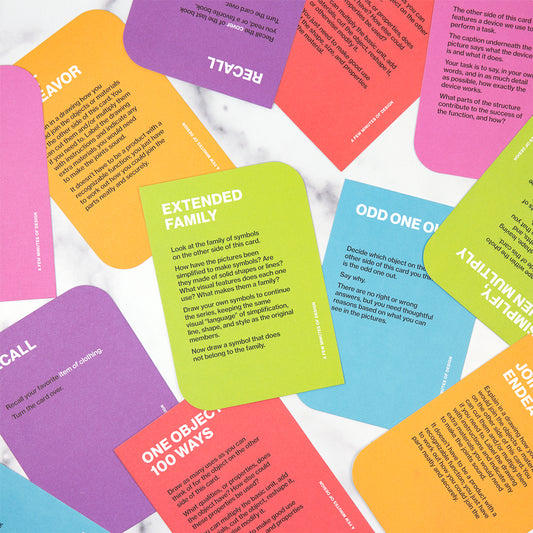 A Few Minutes of Design
Description

Even concert pianists do warm-up exercises to limber up the fingers and clear the mind for the performance ahead. Designers are, or should be, no different.

This delightful and colorful card deck presents 52 exercises or activities to jump-start your creative juices, free you from creative block, kickstart a new project, or finish an existing one.

Each exercise offers insight into the innumerable small decisions involved in design. How to join this part to that, how to establish a pattern or continue the series, how to say it without words, what fits, and what doesn't? These cards benefit established practicing designers or creatives in any field with activities that are sometimes playful, sometimes challenging, but always enlightening.
Product Specs

Roughly 4" x 6"

54 cards in box case



Why We Love It
We love anything that helps amazing work happen, especially when you're feeling stuck. These cards are the perfect way to inspire yourself and make getting to work feel fun.