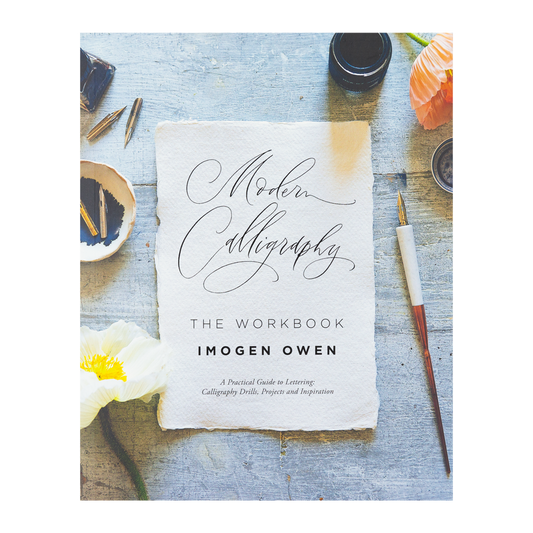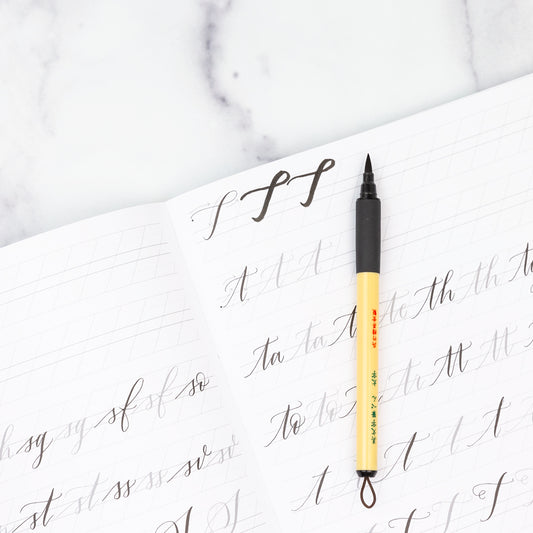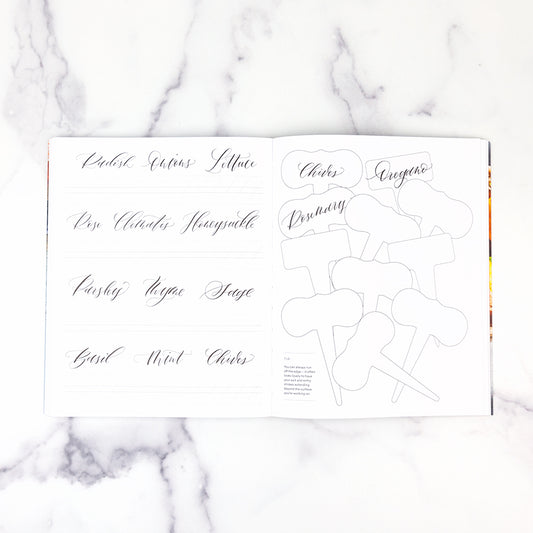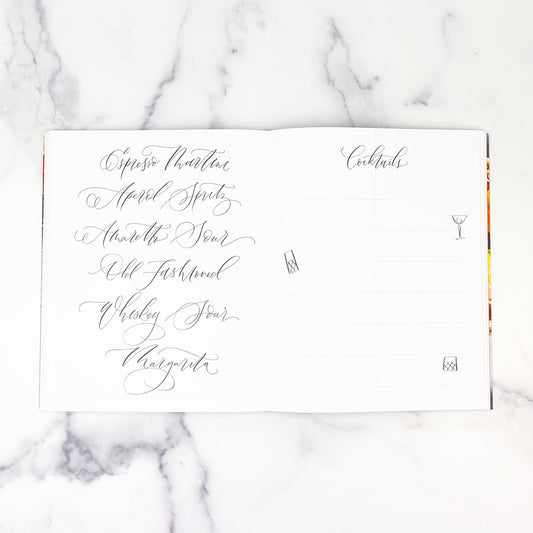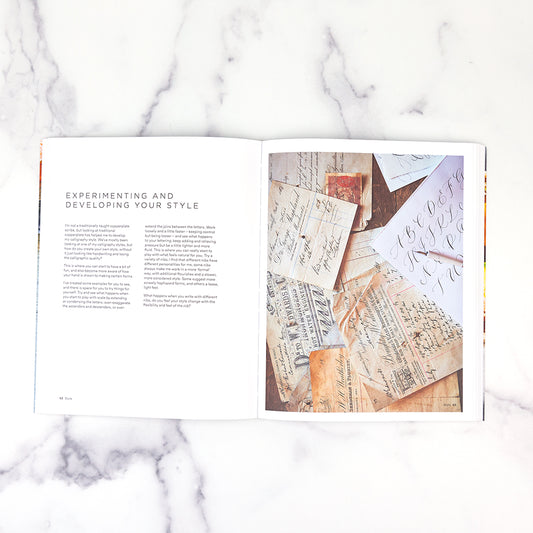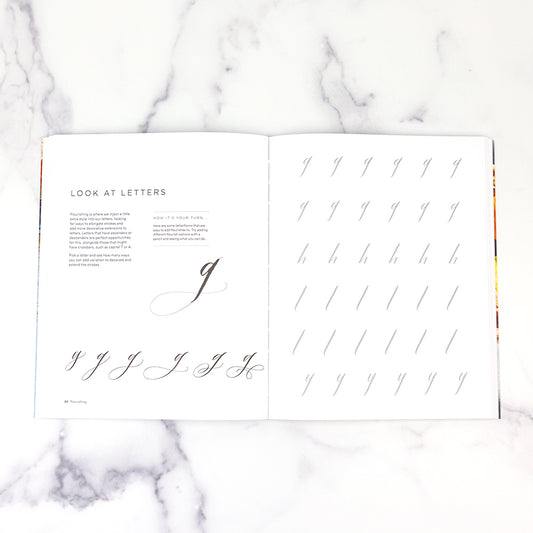 Modern Calligraphy: The Workbook
Description

Make your notes stand out and bring joy to your work. Calligraphy is more than just strokes and swirls on the page–it brings your work to life, and will "wow" everyone who sees it. Beautiful handwriting doesn't have to be reserved for cards, love letters, and signs. Bring this handy skill to the office and make your work shine. 

In our digital world, sometimes handwriting takes a back seat. But studies show there are many benefits to writing by hand, including better memory retention, critical thinking, and meditative qualities.  

Modern Calligraphy is an interactive workbook on the how-to art of calligraphy. It focuses on the basics of hand lettering, and is great for beginners. This workbook walks you through the basics and includes plenty of drills and exercises to help you improve your technique and write beautifully. The book includes projects and ideas for testing your craft, and offers plenty of guidance along the way. Modern Calligraphy would make a great travel companion, evening activity, and maybe even the start of a new hobby. 

To complete your calligraphy toolkit, be sure to check out our selection of brush pens that work well in this book. 
Product Specs

Roughly 8" x 10"

160 pages

Lay flat binding
Why We Love It
Practicing good handwriting isn't just for kids. In this digital world, analog activities become less common and less frequent. This work book helps you get back into the intricacies of handwriting and learning to hand letter. Whether your goal is to learn beautiful calligraphy for artistic projects, or simply improve your own handwriting and build upon it, this is the perfect workbook for you.