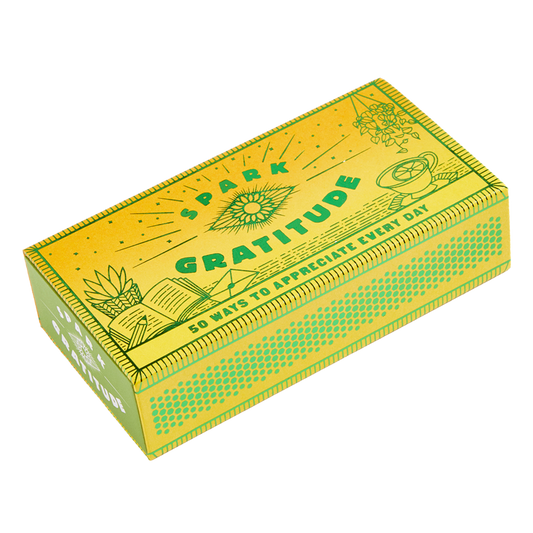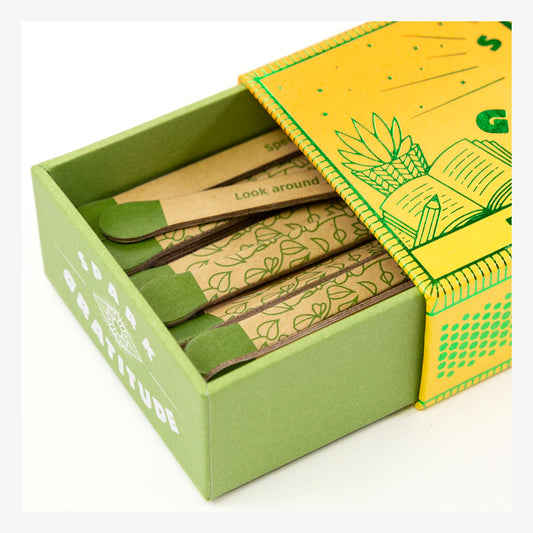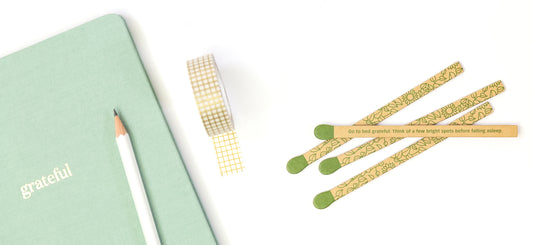 Spark Gratitude: 50 Ways to Appreciate Every Day
Description

Light up the everyday with a little bit of gratitude.   

Spark Gratitude has unique prompts that will help you appreciate your surroundings, express thanks, and find joy in the little things. Some examples of prompts you'll find in this box include:

List 5 blessings and 5 challenges, and find gratitude for each one.
Take note of the possessions that make your life easier.
Call someone for no reason other than to thank them for being in your life. 

These are simple yet refreshing ways to practice gratitude on a daily basis. This set would make a great gift too; encourage someone you love to try a gratitude practice, or even buy a set to use with your family.  

Includes 50 faux matchsticks with printed prompts.
Product Specs

Matchbox-style packaging

50 prompts
Why We Love It
Cultivating a consistent gratitude practice is proven to make you happier. Along with journaling, we love finding ways to practice gratitude that aren't challenging or time-consuming. Spark Gratitude is a refreshing and delightful activity box that makes everyday gratitude easy. We love that these prompts and ideas are simple to do on your own, or something the whole family can join in on at the end of the day.