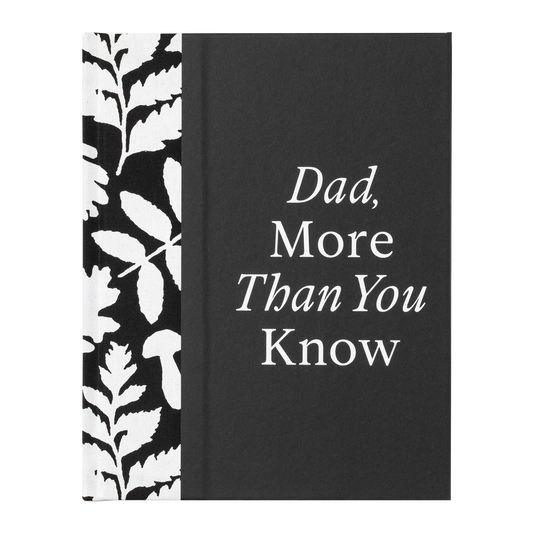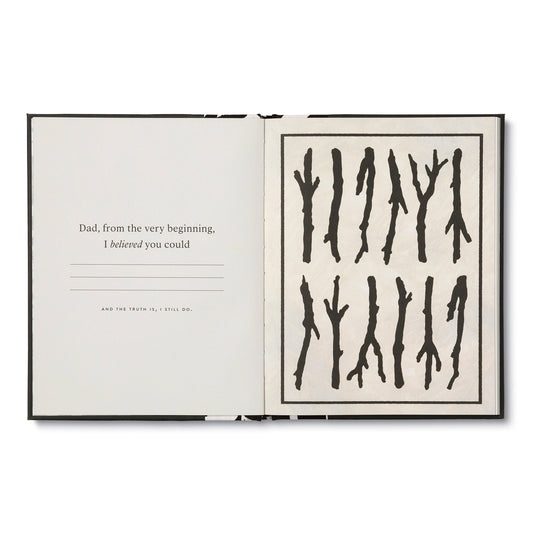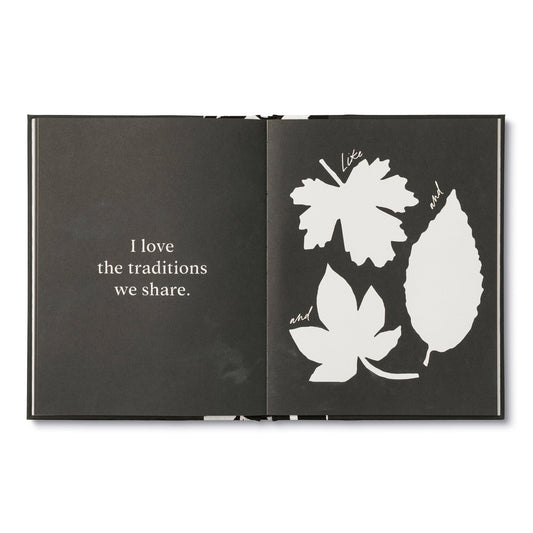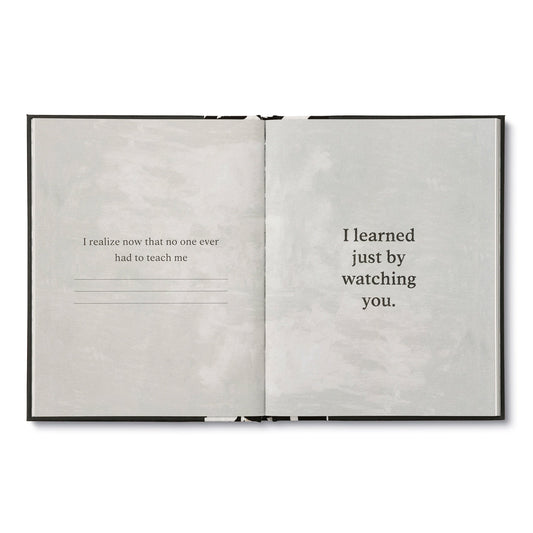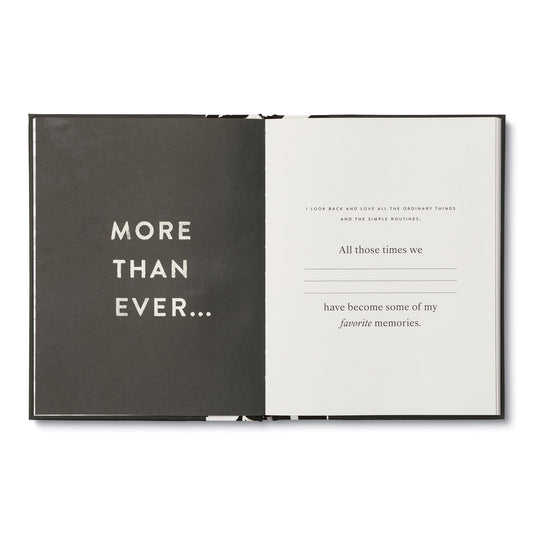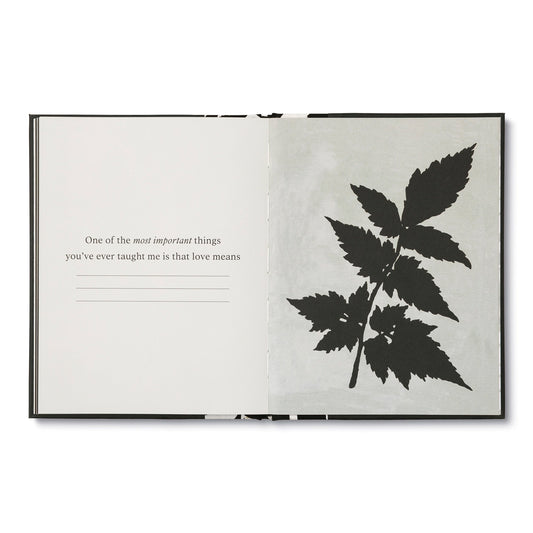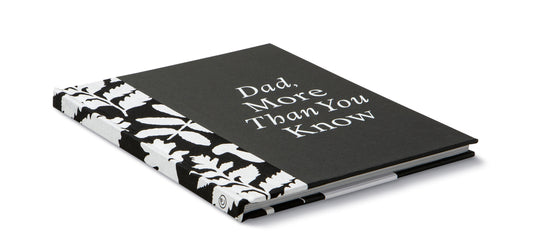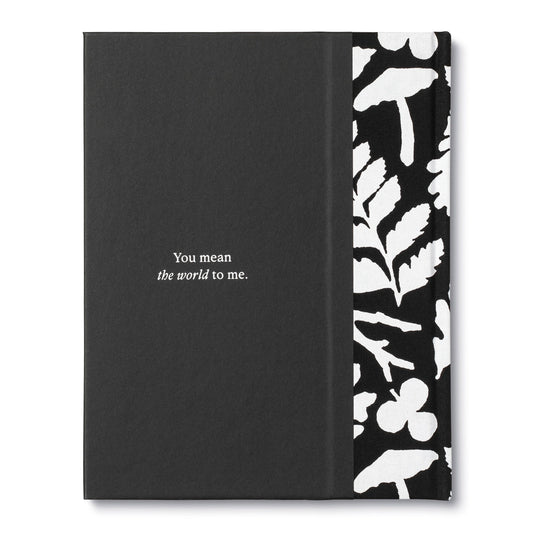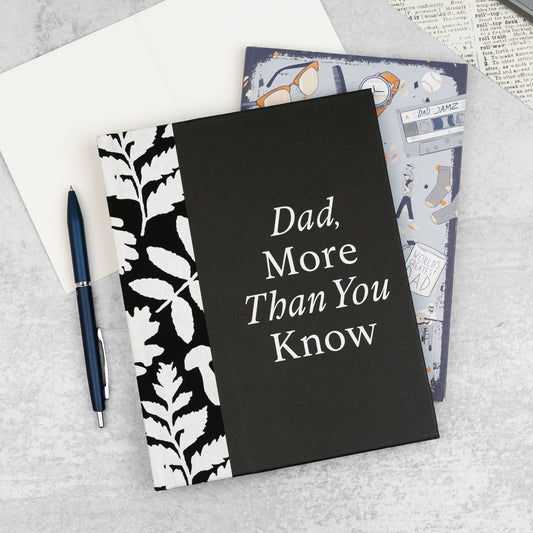 Dad, More Than You Know
Description

A thoughtful and heartfelt book to tell Dad just how much you appreciate him. 


This gift book contains elegant, fill-in pages that invite you to reminisce, record your thoughts, and preserve family memories for years to come. Just complete the series of prompts and you have a uniquely personal gift that your dad will love to read again and again.

Examples of prompts include:

"Dad, thank you for giving me the space to ____, even when you didn't always agree." 
"I love the traditions we share, like ____ and ____." 

With a refined black and white design and a tactile cloth binding, this customizable keepsake is one dad will hang onto for years to come. 
Product Specs

6 1/2" x 8 1/4"

64 pages

Hardcover
Why We Love It
A customized gift is so meaningful. This book is entirely tailored to Dad and his special personality. Not only that, but these prompts are a way to think about you and your dad together, and what that relationships means to you. This book is the perfect gift for Father's Day, birthday, holidays, or just because.