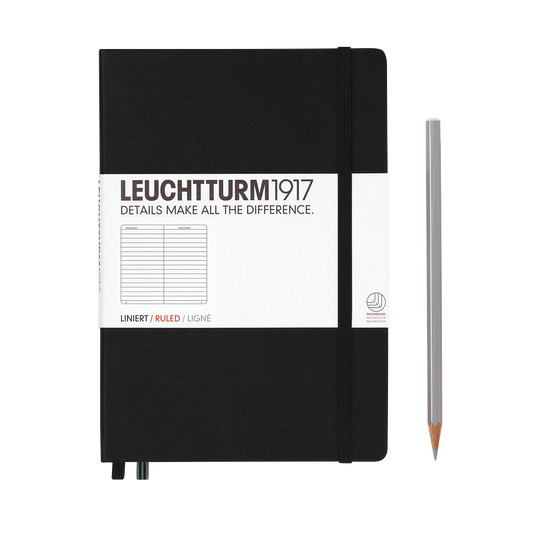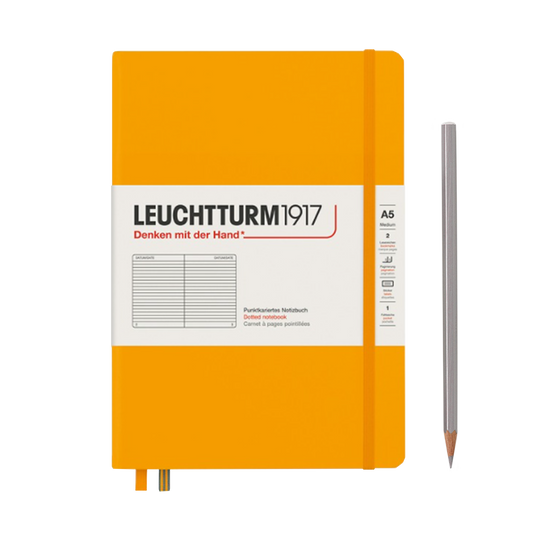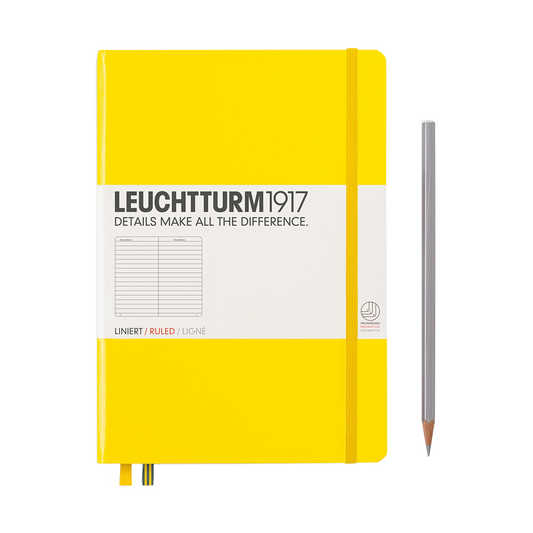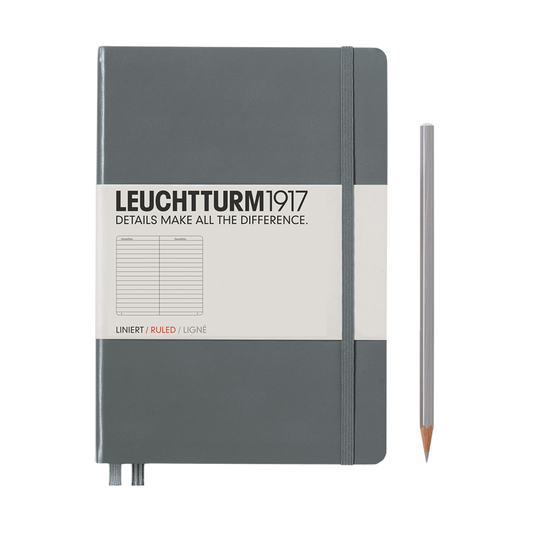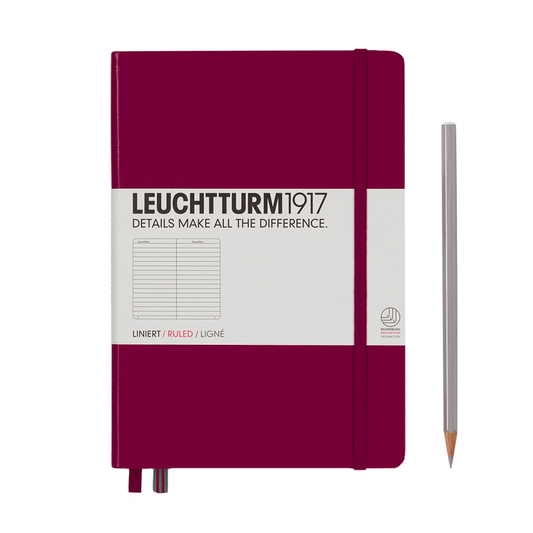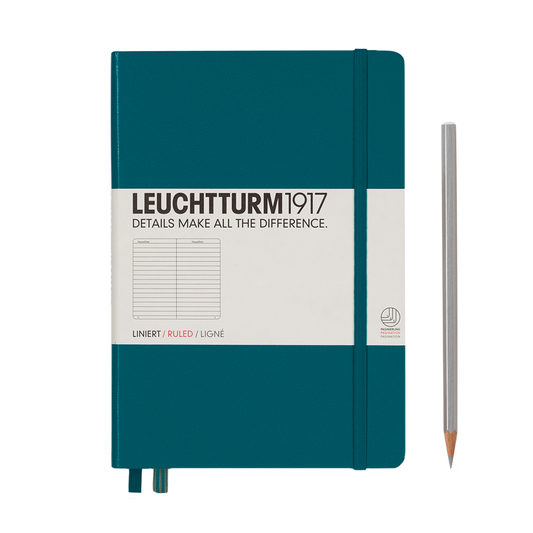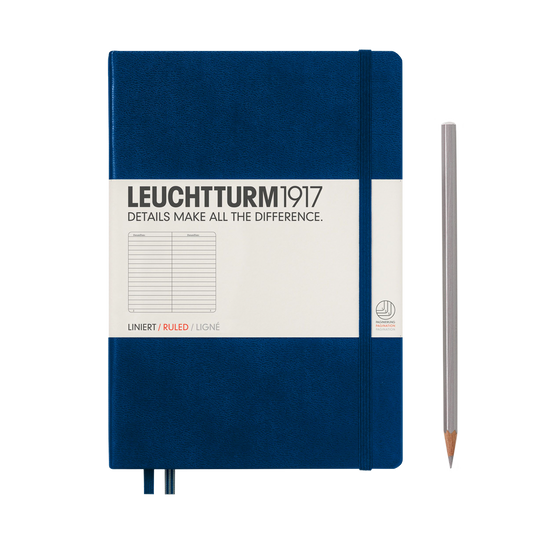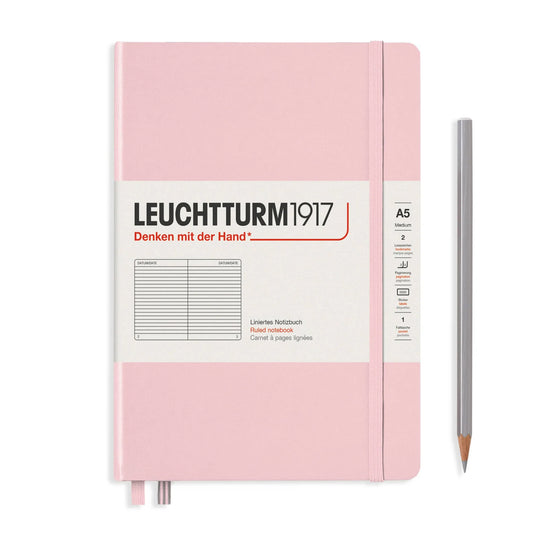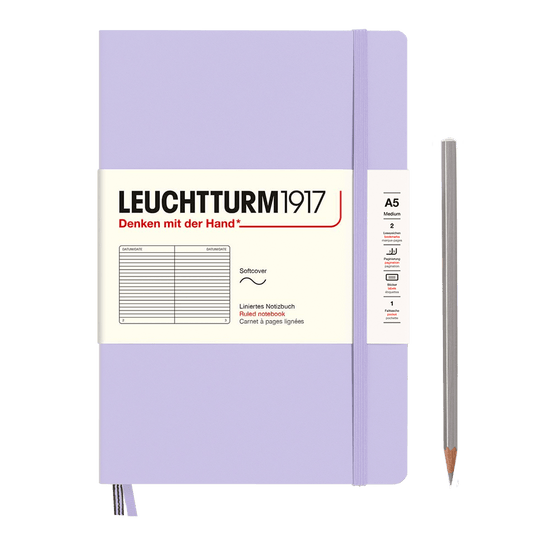 Leuchtturm1917 A5 Medium Hardcover Notebook
Just a few left. Order soon.
Description

If you're looking for a solid, sturdy, and high-quality notebook for your projects and notes, Leuchtturm is an excellent choice. 

A beloved notebook brand for us and for notebook-lovers around the world, the Leuchtturm1917 series offers all the best features in a notebook you'd ever hope for. This particular version has lay-flat binding, an elastic band and page marker ribbon, and filled with 249 lined (and numbered) pages. This book is an A5 size, measuring roughly 5.8" x 8.3″ or 145 x 210mm.