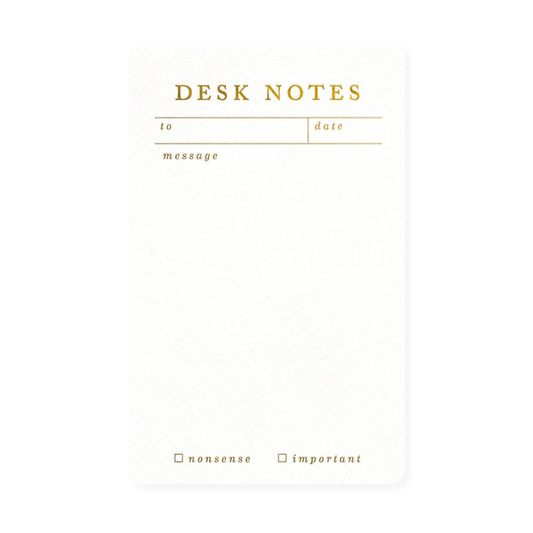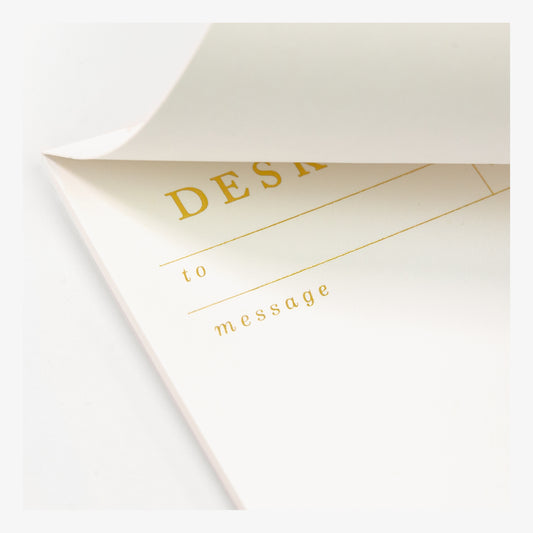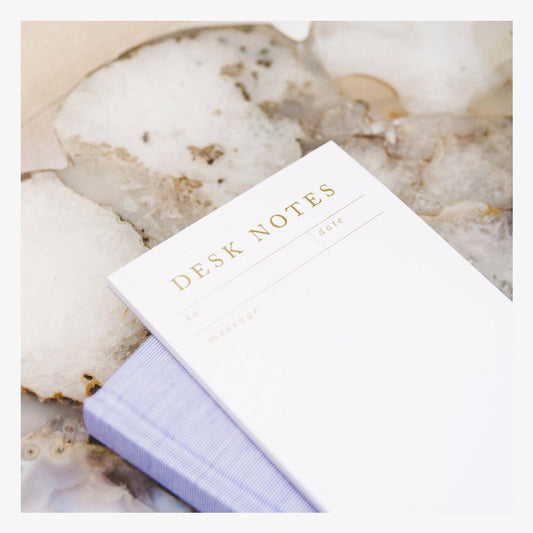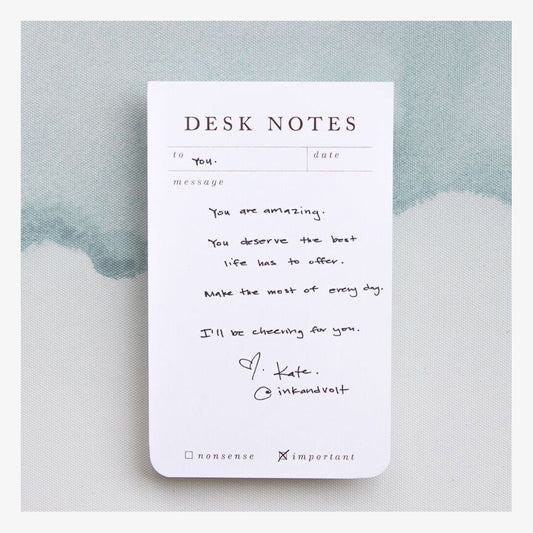 Desk Notes Notepad
Description

This isn't your typical memo.

Record messages and memos on this gold foil printed notepad. The fields include To, Date, Message, and a checkbox for 'nonsense' or 'important.' Memos seem so old school – but we love that this pad brings back hand written messages in an updated and fashionable look. Send a note of appreciation, encouragement, or a simple reminder; your colleagues will be delighted when they receive a note from this notepad.
Product Specs

Thick cardstock

25 sheets

4 1/4" x 6 3/4"
Why We Love It
It's hard to choose just one reason we love this notepad, but one feature we knew our customers would love are the checkboxes at the bottom of the sheet. One is labeled "nonsense," and the other "important." A bit cheeky but it completely simplifies the process of identifying if something is high priority or not. Because clutter is just nonsense.