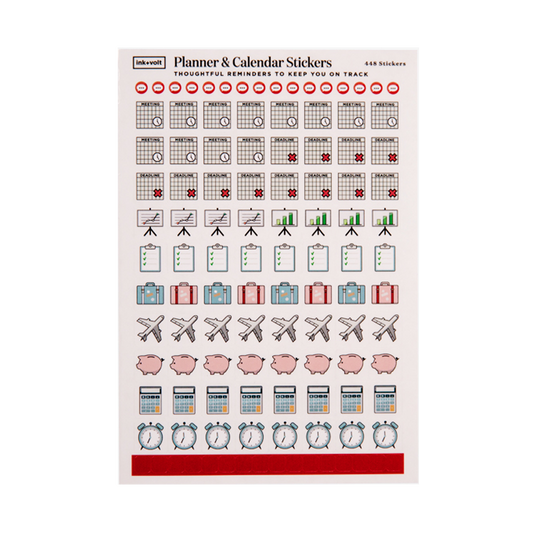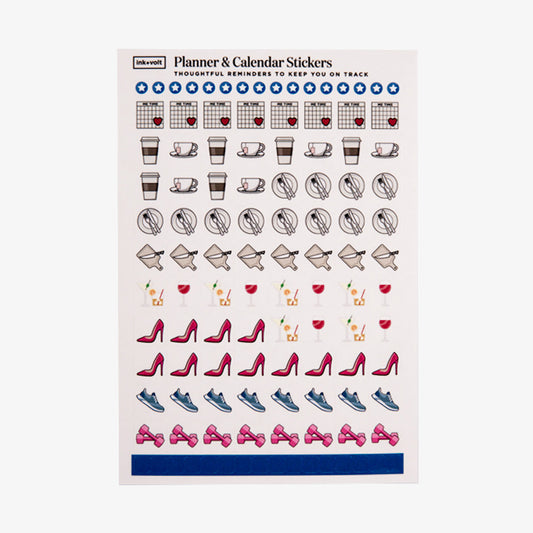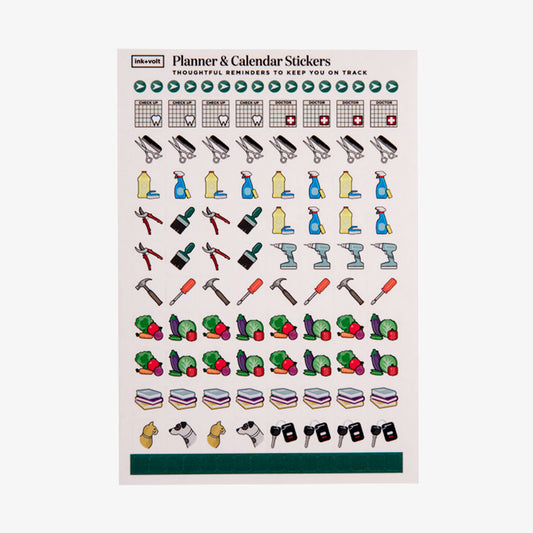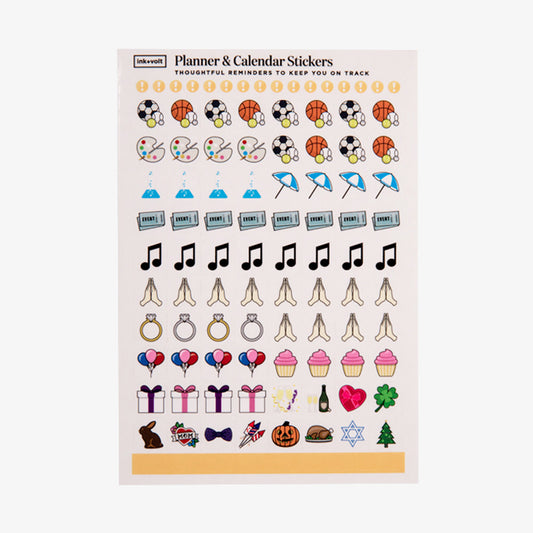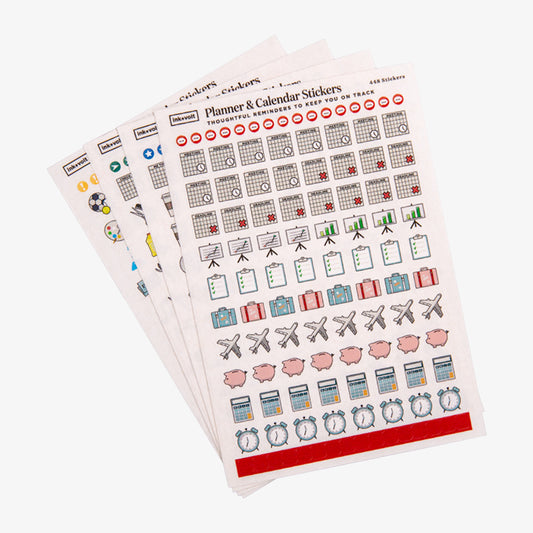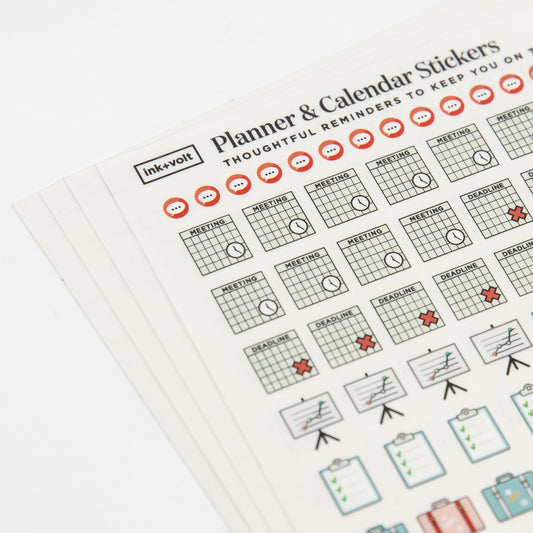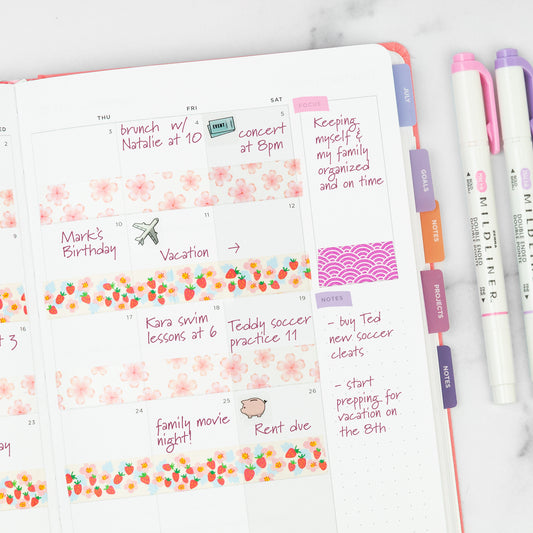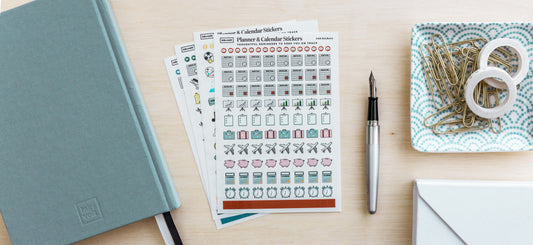 "The Planner+Calendar stickers are so much fun to use while I'm planning the week or the next day — because it makes it a little more fun to plan, I end up focusing a little more on the planning aspect." —Esther P.
Planner & Calendar Stickers
Description

Who says planning has to be black and white? Add a little color to your Ink+Volt Planner with these lively, fun stickers! Designed and sized especially for the Ink+Volt Planner (though they'd fit in most standard planners too), these sweet stickers will brighten up your calendar while keeping your most important events, appointments, and activities organized.

Vibrant colors combined with a refined, modern design means every sticker will elevate your plans and make them that much more fun to look forward to. There are no rules or guidelines for how you use these stickers. We designed icons that could be used for all different purposes, allowing you to be creative and flexible in how you decide to use them!

You will receive:

Here's what you get in each set of stickers:

Productivity

12 Meeting
8 Presentation
12 Deadline
16 Budgeting/money
16 Vacation/travel

Personal

12 Coffee date
20 Dinners & cooking
12 Cocktails/drinks
12 Night out/date
8 "Me" time
16 Workout

Household/Errand

4 Haircut
4 Dentist visit
8 Doctor visit
20 Household repair/projects
4 Pet/vet
4 Car maintenance
12 Cleaning/chores
8 Books/library
16 Grocery


Holiday & Events

12 After-school activities
12 Sports
8 Music
12 Faith/prayer
8 Event/concert
12 Birthday/party/celebration
4 Wedding
New Years
Anniversary
Fourth of July
Valentine's Day
St. Patrick's Day
Thanksgiving
Halloween
Mother's Day
Father's Day
Easter
Product Specs

448 stickers

4" x 6" sheet size

1/2" x 1/2" sticker size

Clear plastic gloss treatment

High quality and extra tacky

Large variety

Made in USA

The Story
We love how our customers personalize their Ink+Volt planners, so we decided to create a collection of stickers to make customizing your planner even easier! These stickers are designed and sized especially for our planner, making it the perfect accessory to keep in the pocket of your Ink+Volt planner. These would also be great for a bullet journal, or even for a hanging or desk calendar.