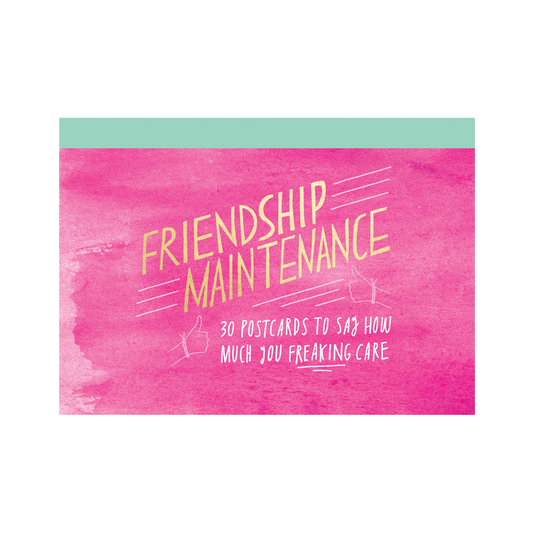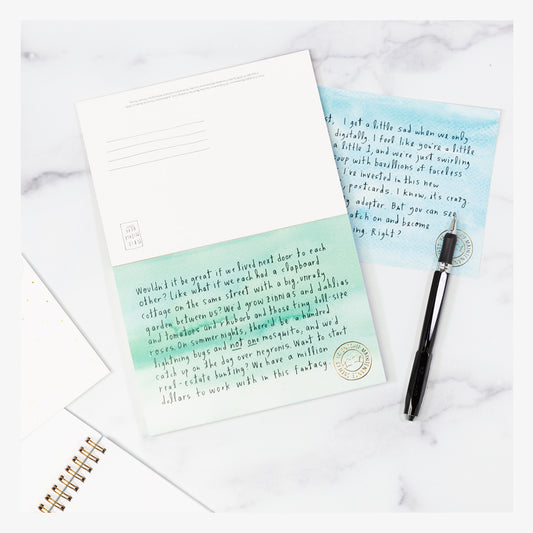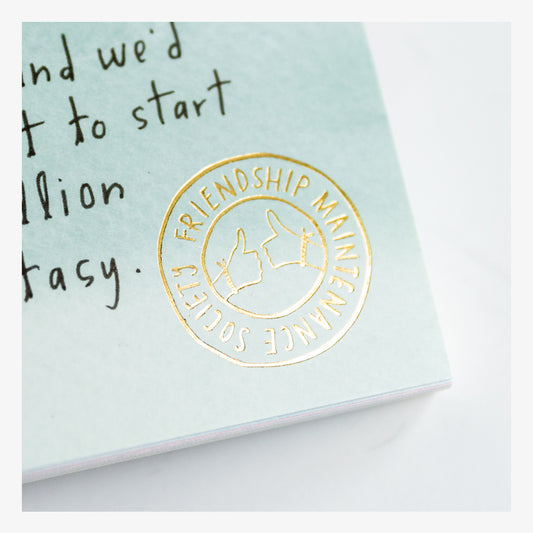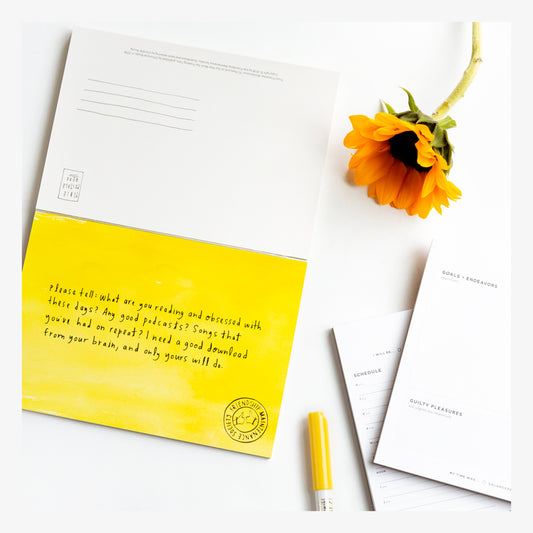 Friendship Maintenance Postcards
Description

For friends near and far. For when a text message isn't enough, and a handwritten letter is too formal. For letting your friend know that you're thinking of them, no matter how long it has been since you last saw each other. 

Introducing Friendship Maintenance Postcards: a set of 30 tear-out postcards with witty inscriptions. Each postcard has a unique message so you can choose which postcard best suits your recipient, who will be bound to smile when they find this thoughtful postcard in their mailbox. Who doesn't love getting fun mail these days? 
Product Specs

5" x 7"

Set of 30 postcards

Notepad-bound

Colorful options
Why We Love It
Between long distances and busy schedules, maintaining a friendship takes work. We love products that help you with the most important things in life–and that includes your relationships. We love the hilarious messages on these postcards! These are a fun, easy, and stress-free way to keep in touch with friends no matter now near or far they are.