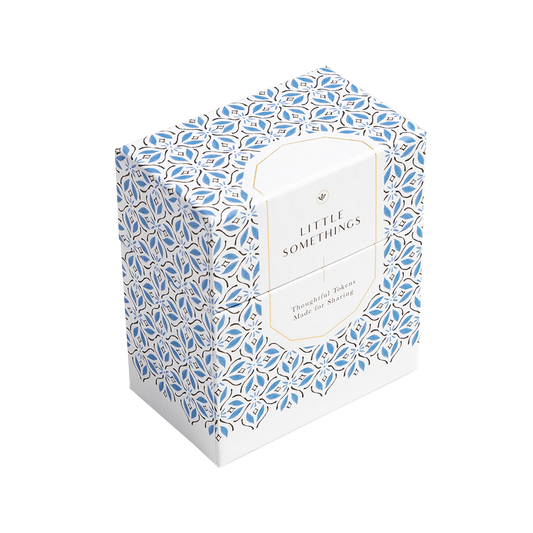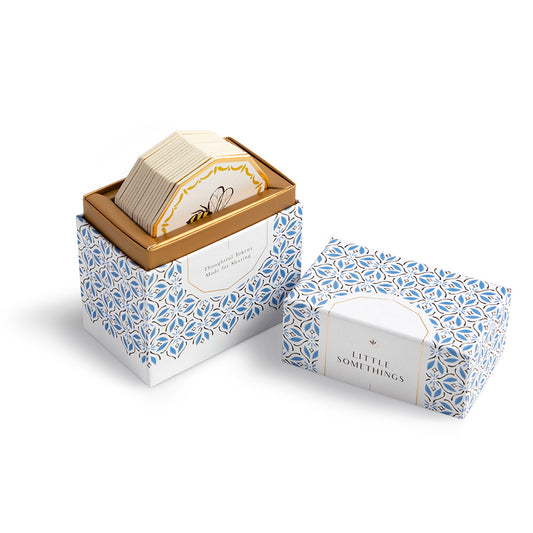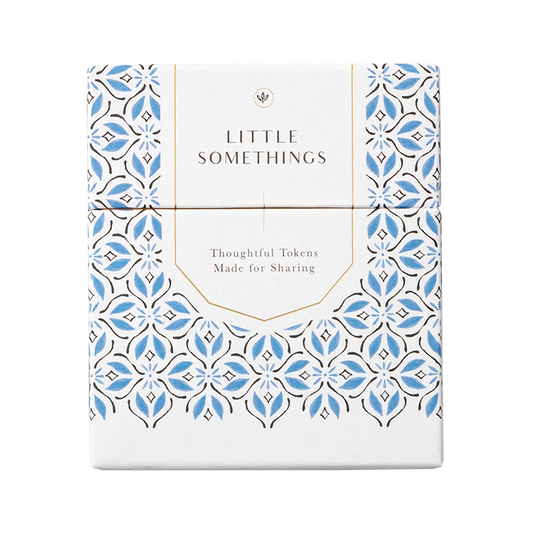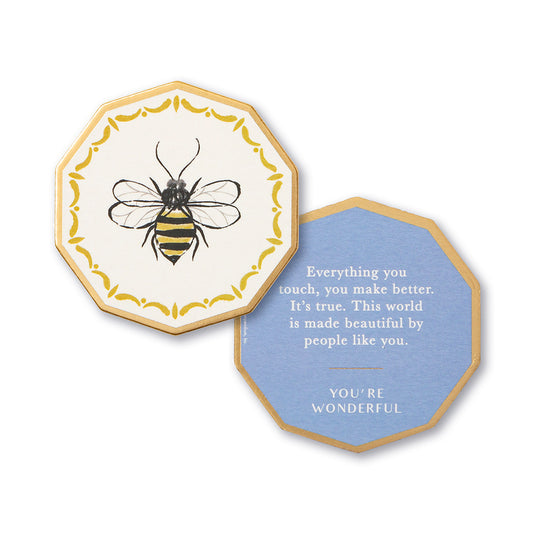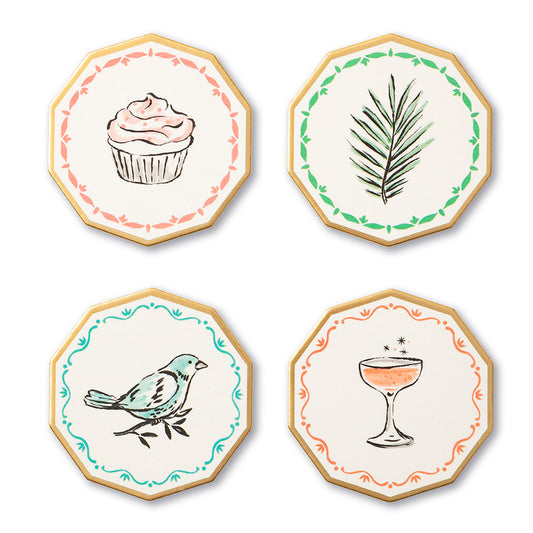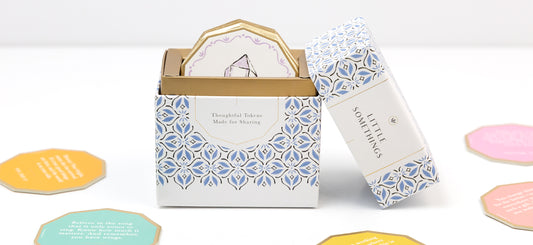 Little Somethings Shareable Tokens
Description

Small gestures can make a big difference. A word of support at just the right moment, or a simple reminder that you are loved and appreciated.

Little Somethings are thoughtful tokens made for sharing. This set of 16 tokens features a unique icon on one side (like a seashell, ladybug, or the moon), and a corresponding lyrical message on the other. 

Examples of messages include:

"Hooray! Your bright sunny day has arrived. It's true: good things are here, and the world is on your side." 
"We're linked together, across all space and time. What a gift. I'm so happy that your life is tied with mine."

These tokens are filled with lots of love, helping you spread messages of encouragement, gratitude, congratulations, and praise.
Product Specs

16 unique tokens

Roughly 2.5" diameter

Gold foil detail
Why We Love It
We are strong believers that small gestures have a big impact. These thoughtful tokens are perfect for birthdays, long-distance hugs, emotional support, and more. Stick them in with a greeting card, or hand one to a family member, friend, coworker, or your barista. It's sure to brighten their day.