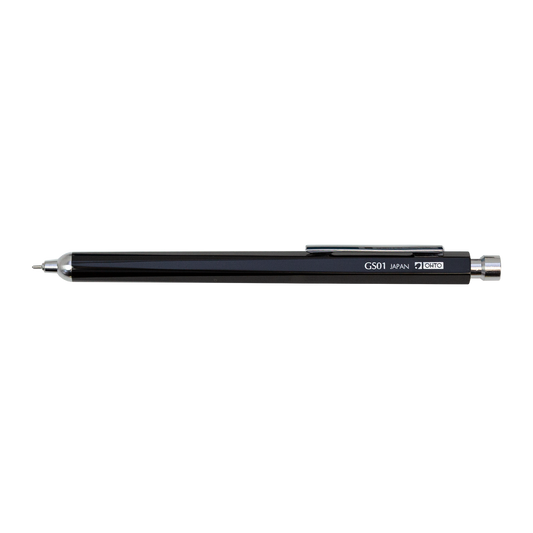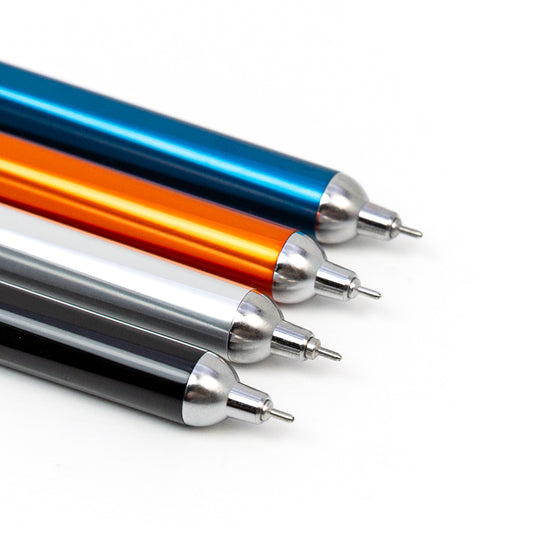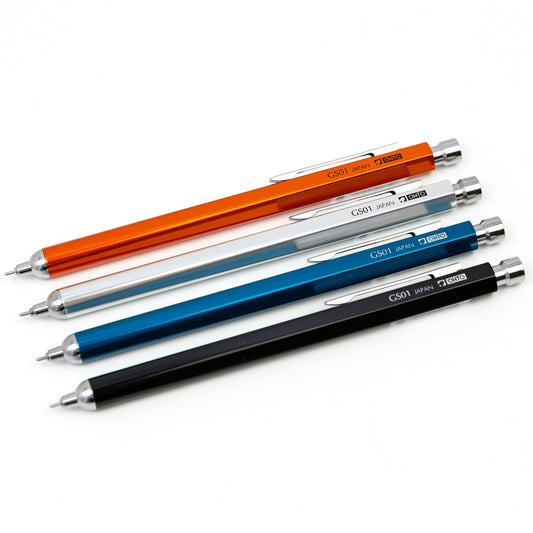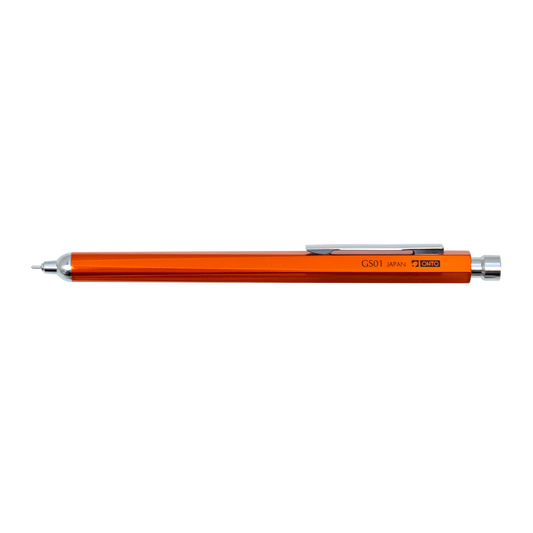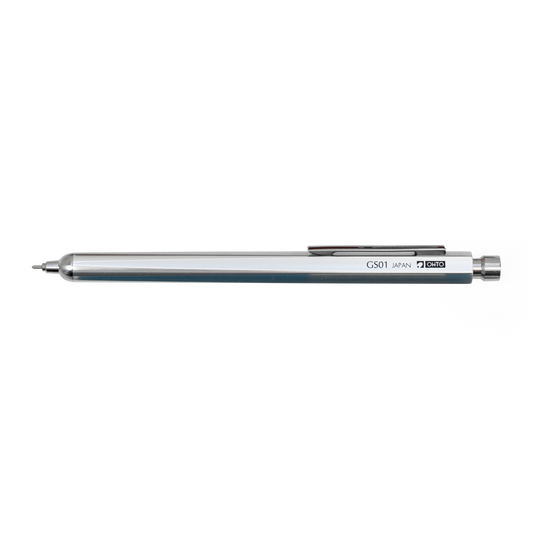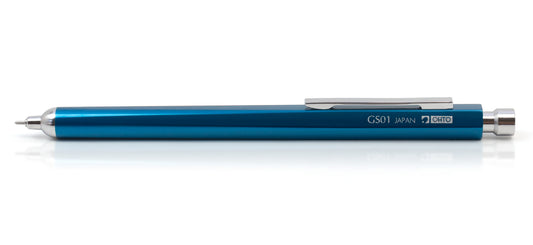 OHTO Horizon GS01 Needle Ballpoint Pen
Description

OHTO's Horizon GS01 Needle Point Pen is a classic for a reason.

The aluminum hexagonal barrel tapers into a round tip with a very fine needle point. This pen features a retractable push button and a sleek, shiny barrel. While the point is listed as a 0.7mm, it actually writes much finer thanks to the needle-like tip. Great for precise projects and fine writing! 
Product Specs

0.7mm point - but writes like 0.3mm

Aluminum body

Made in Japan
Why We Love It
This pen is a great "everyday carry" option. It's the pen we reach for when we want fine, precise lines on the paper and a sleek and shiny look in the hand.