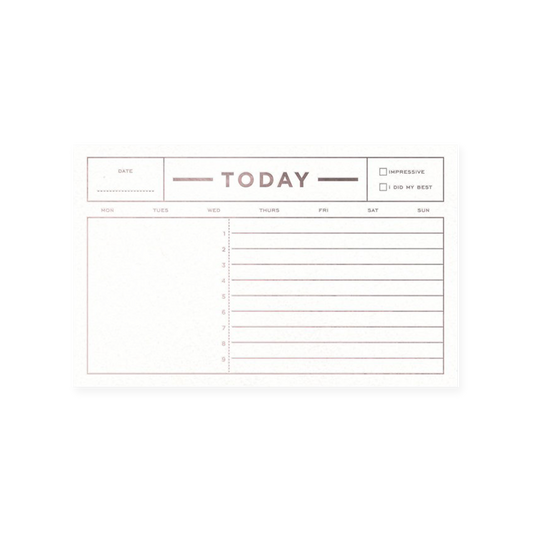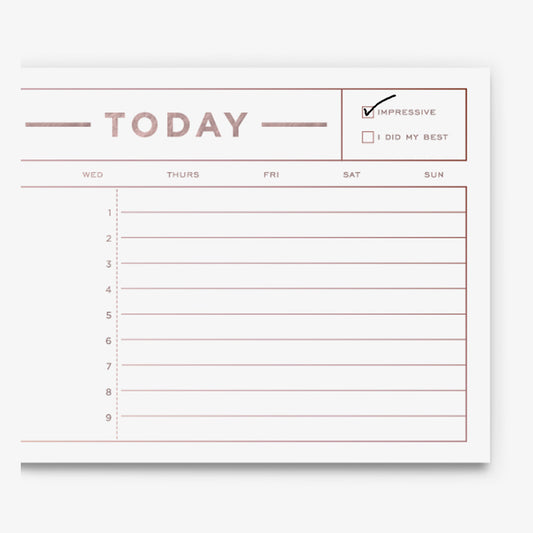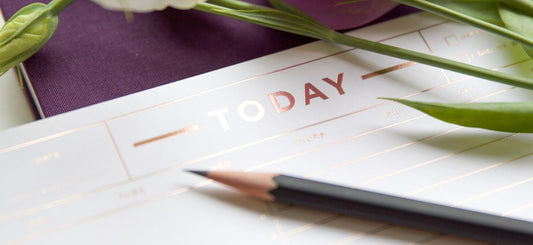 Today Notepad
Description

"What do I need to accomplish today?"

Answering that question has never been easier with this new "Today" notepad. Track your daily tasks and priorities with this rose gold foil printed notepad. Fill in the date, circle the day of the week, and start listing your biggest to-dos of the day. Included is a small blank area for scribbling extra notes, phone numbers, reminders, and more. The pad includes a checkbox system to record whether your daily performance was 'impressive' or 'I did my best.'  Because we know you strive to be the best you can, every single day.
Product Specs

25 sheets

120# cardstock

6 3/4" x 4 1/4"
Why We Love It
On a material level, the paper quality of this notepad is just divine. It's super creamy and thick, and just feels luxurious. Of course, we also love the rose gold foil printing because it's simple with a touch of glamour. This notepad would work perfectly with your Volt Planner, allowing you to list the small daily steps needing attention so you can accomplish your biggest goals.