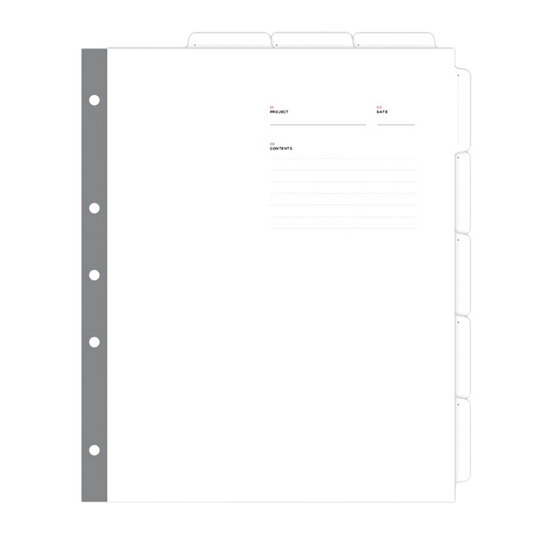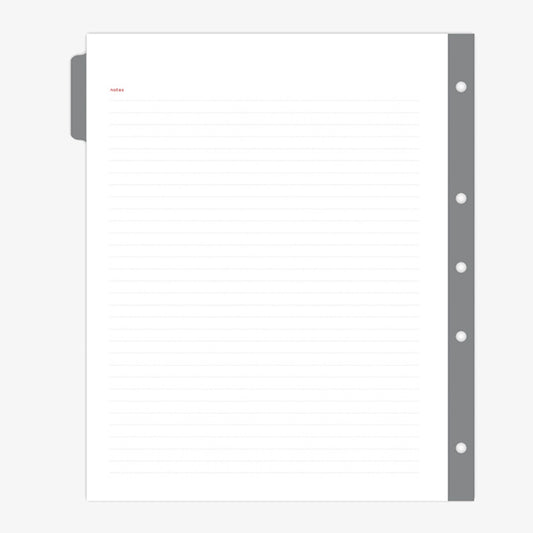 Binder 8-Tab Dividers
Description

Say hello to the modern day binder divider set. With 3 tabs along the top and 5 tabs along the side, these dividers are perfect for organizing your binder's contents. Each tab is laminated for easy labeling, and each page has a spot to write in the project name, date, and contents. The backside of each divider page is lined for additional note-taking space.
Product Specs

9 1/2" x 11"

8 laminated tabs

Durable cardstock
Why We Love It
Form and function, that's our game. These dividers have us wishing we were back in school again, organizing our binders and labeling our tabs. But fear not; binders are just as functional for adults, and these tabs will make your life a little easier and a lot more organized.