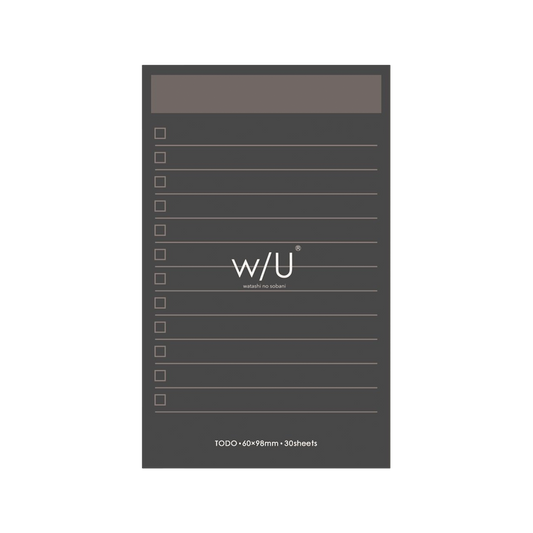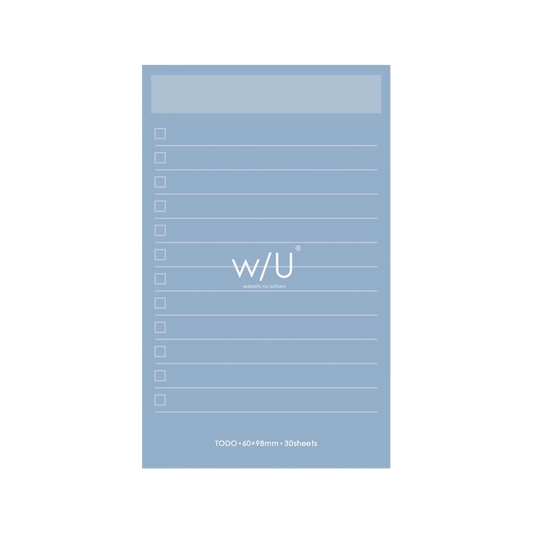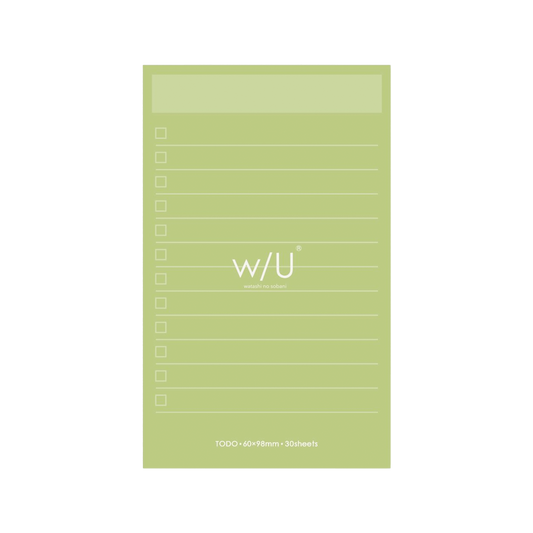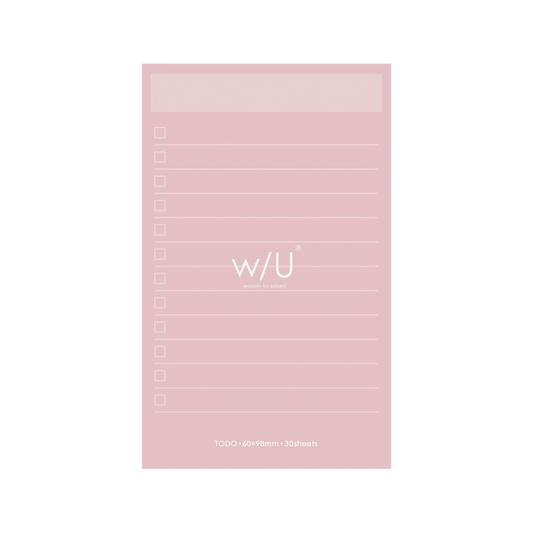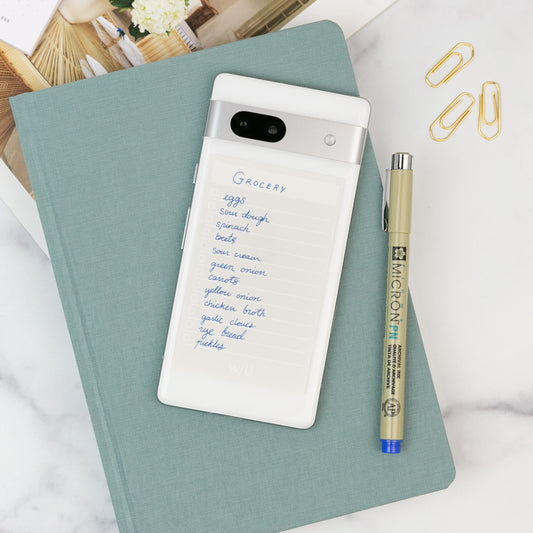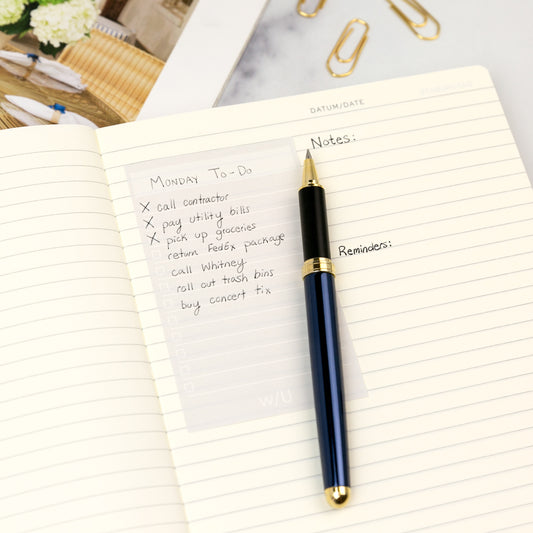 w/U Slim Sticky Notes - List
Description

Whether it's for a shopping list, your daily to-do list, or simple reminders, these slim sticky notes are perfect for staying on top of it all.

With 12 checkboxes and a slender, compact size, this sticky note booklet is a must-have for your desk, purse, book bag, or just about anywhere in the house. What makes it truly special is that these notes are sticky on all sides, so they'll stay stuck on on notebooks, phones, laptops, or anything that comes in and out of your bag frequently. Thanks to its unique size, this sticky note is perfect for the back of your phone too.
Product Specs

Roughly 2.6" x 3.5"

30 sheets

Sticky on all sides

Made in Japan
Why We Love It
Arguably the best feature about these sticky notes is that they are sticky on all sides – all the corners stay down rather than flapping up like traditional sticky notes. We found these did best on smooth, flat surfaces like paper or plastic. We also love the convenient booklet-style cover that makes carrying these notes super easy.