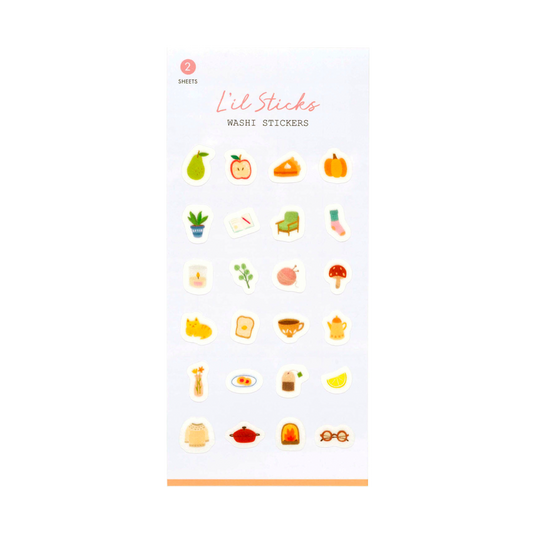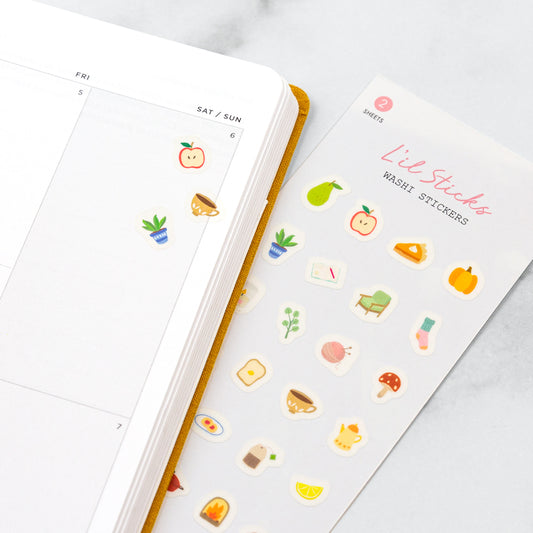 L'il Sticks Washi Stickers - Cozy
Description

Add a little flair to your planners, notebooks, calendars, cards, and more with these petite washi sticker sets. 


Vibrant colors and fun designs make your work that much more exciting. This "cozy" themed set is full of comforts: a cup of tea, your favorite journal, your fuzziest socks. Made of washi paper material, these stickers are super thin and easy to use. 

Each set has 2 sheets of stickers.

Product Specs

2 3/4" x 6"

2 sheets

Washi material
The Story
These cute stickers are the perfect accessory for your planners, notebooks, habit tracking charts, and calendars. We especially love the paper-thin material.