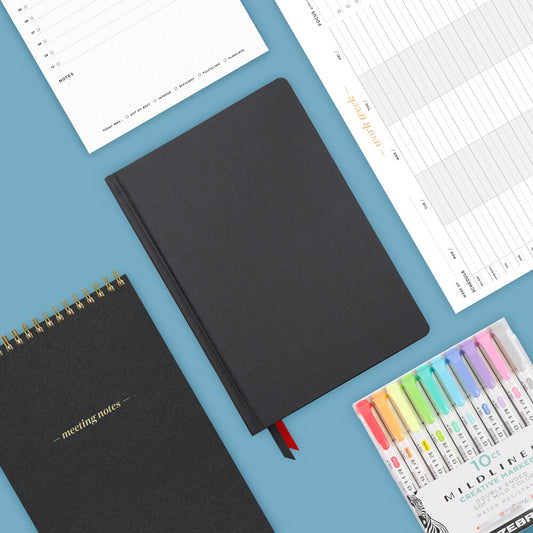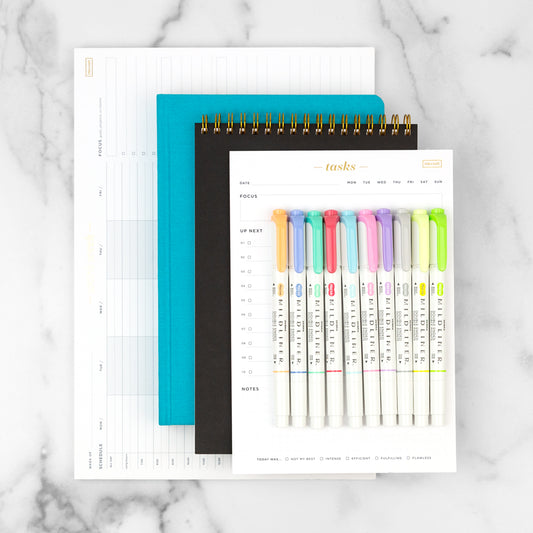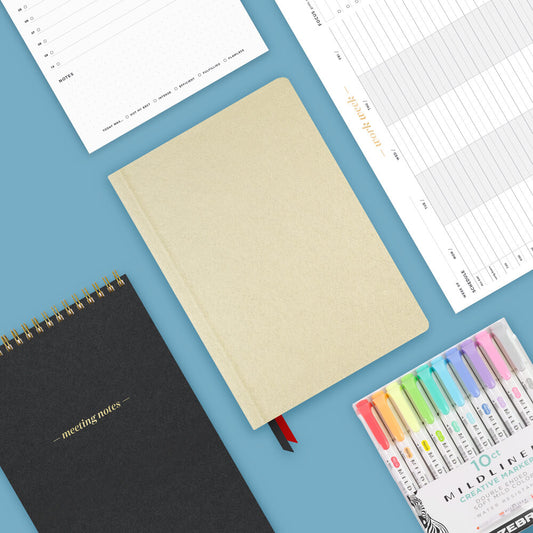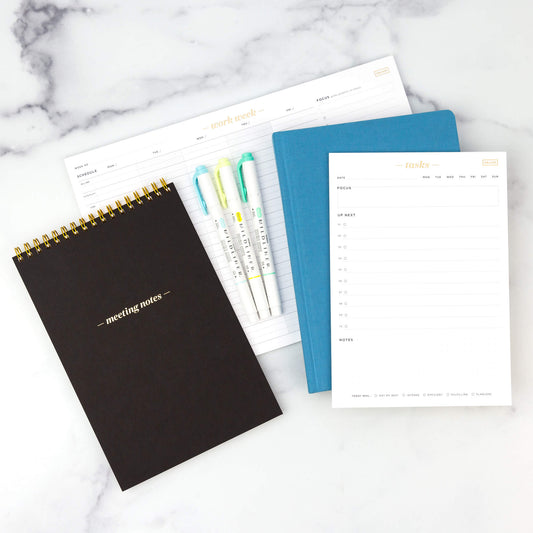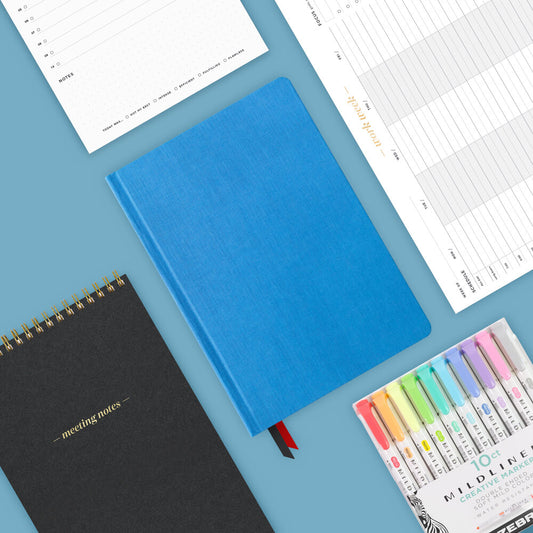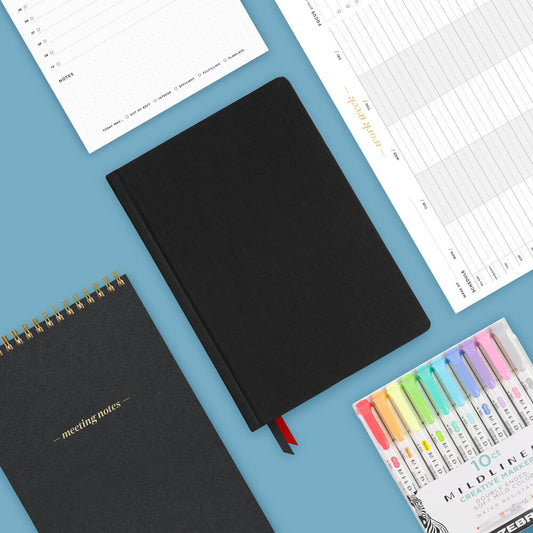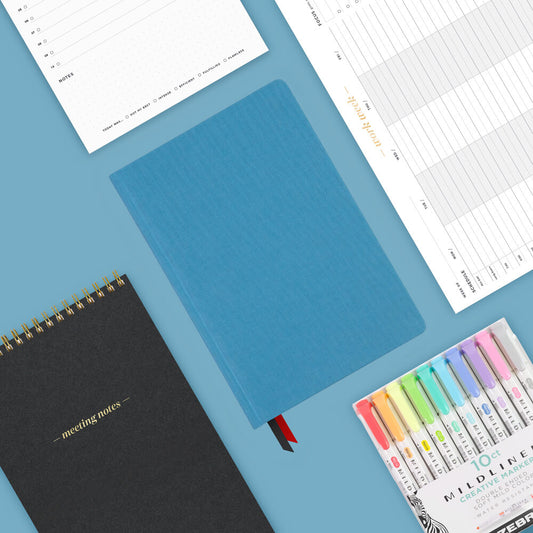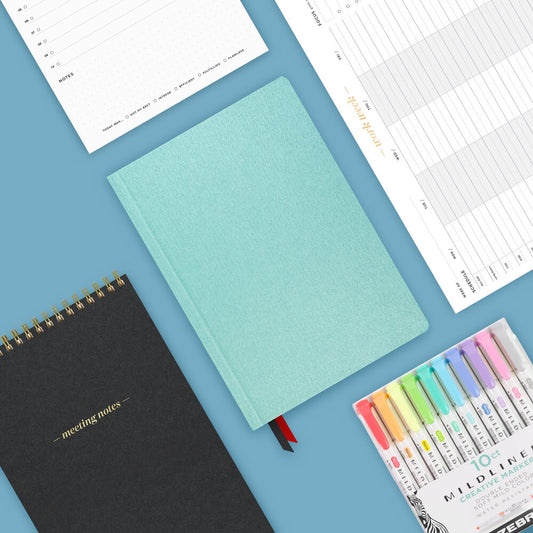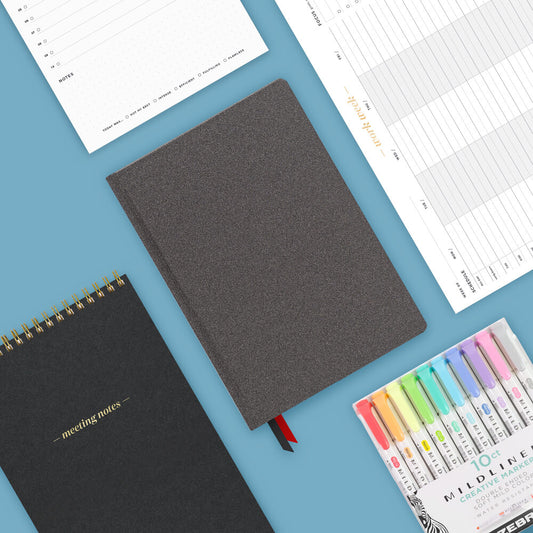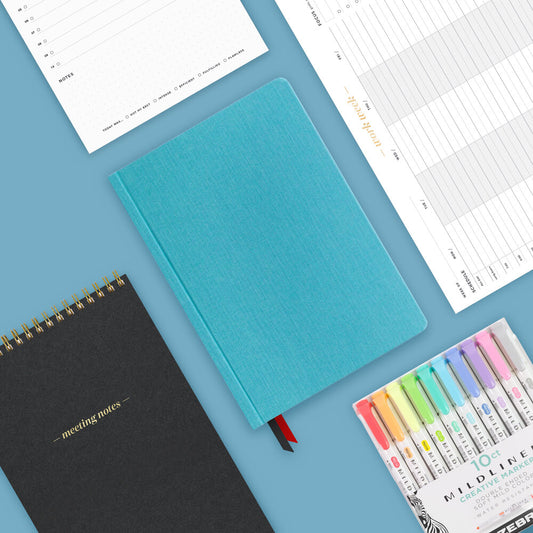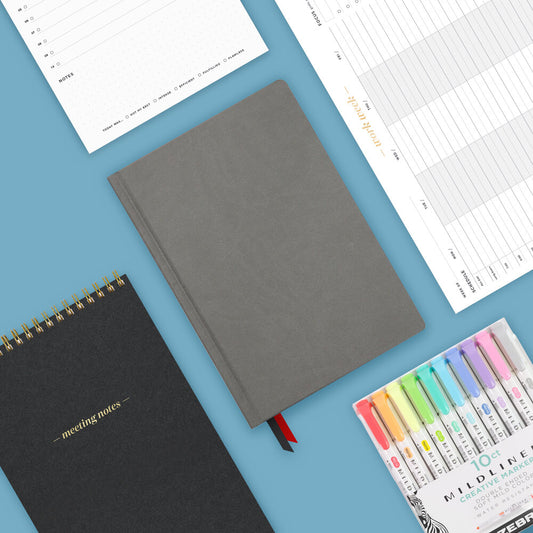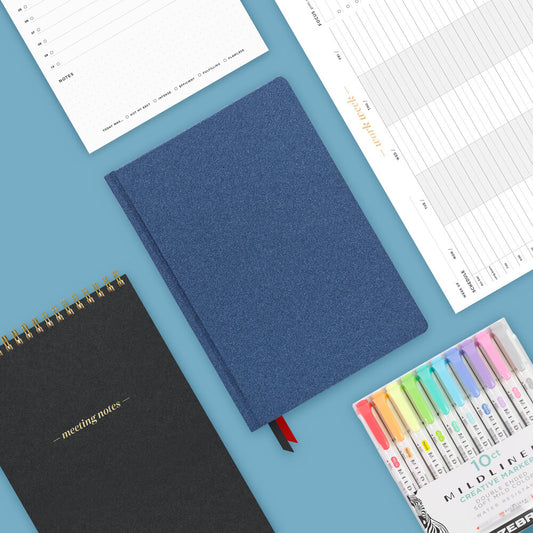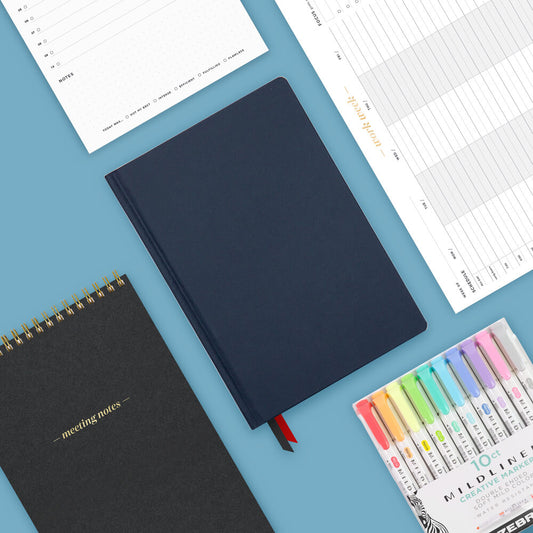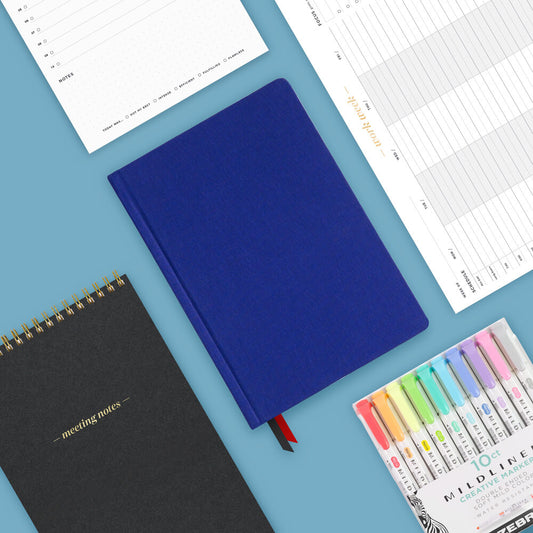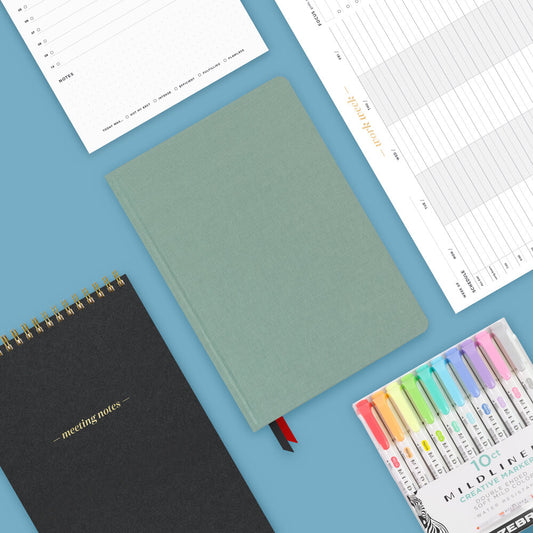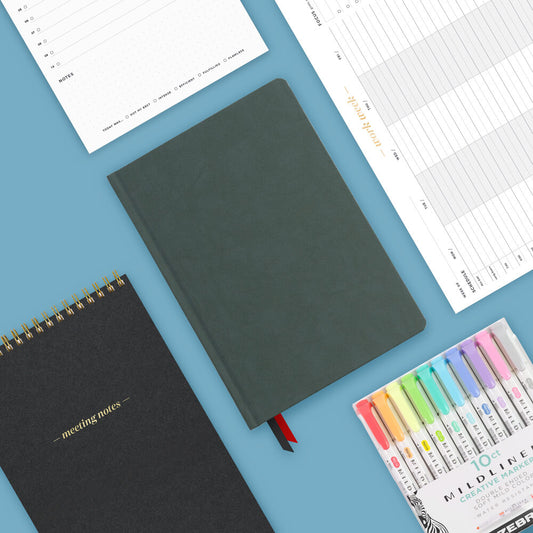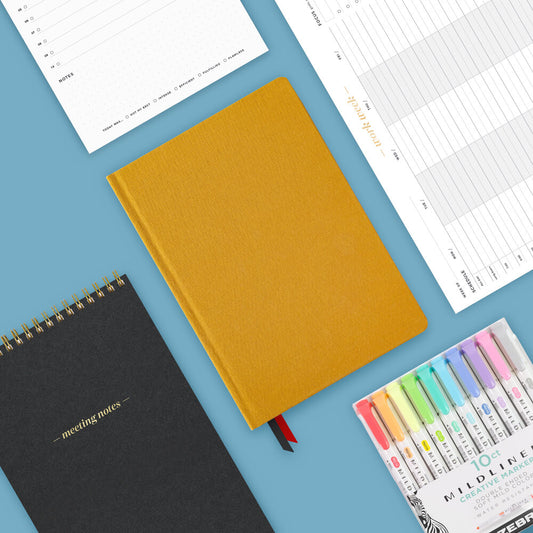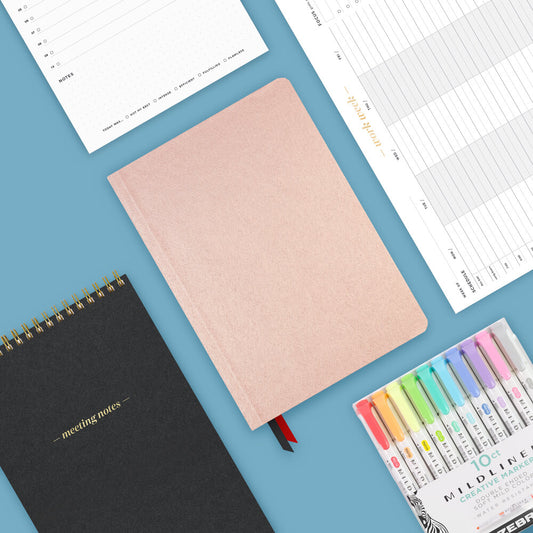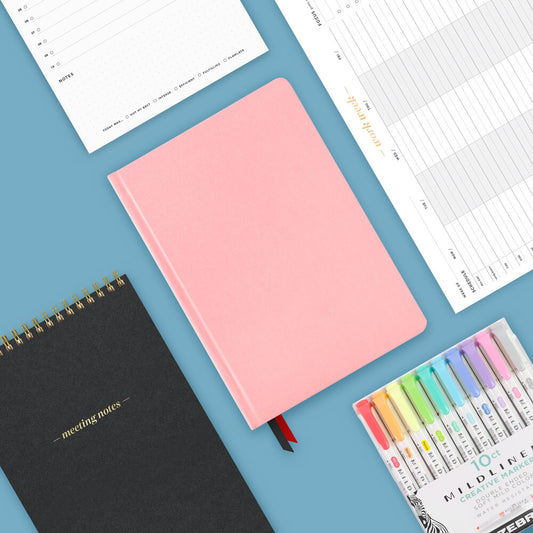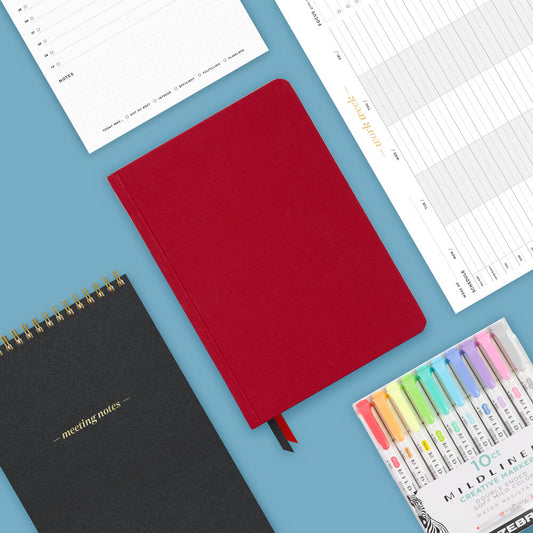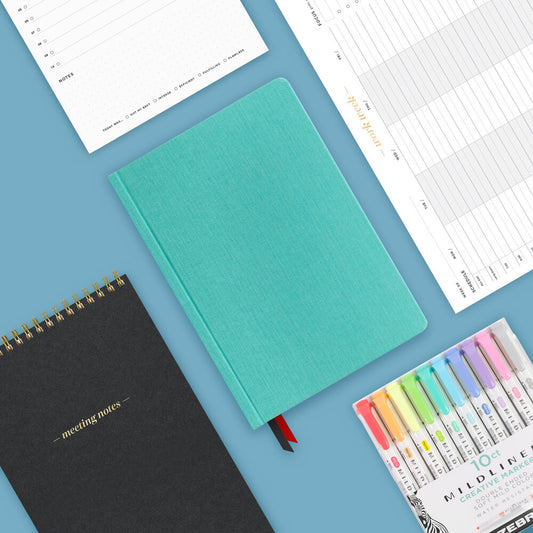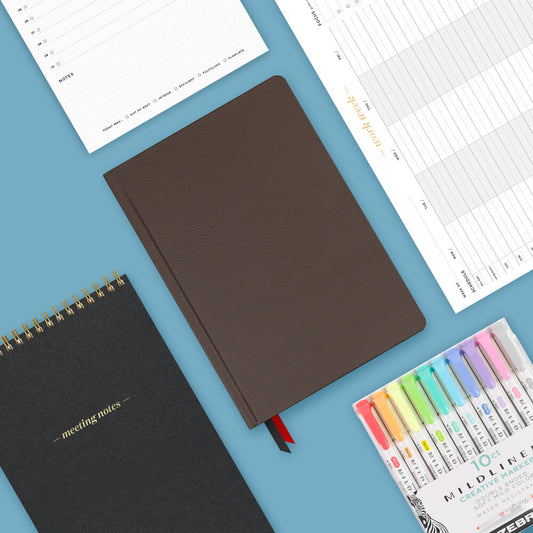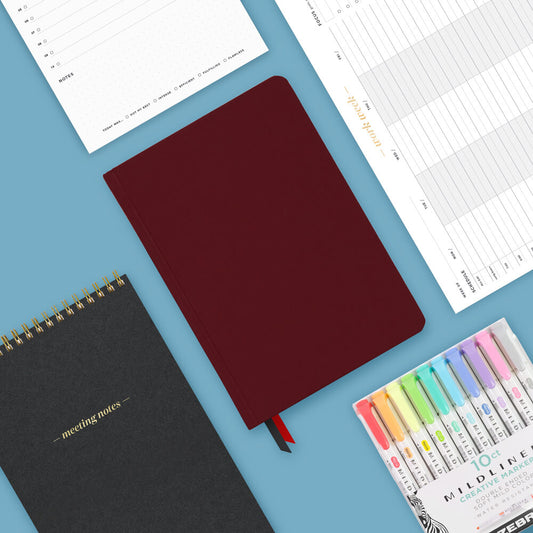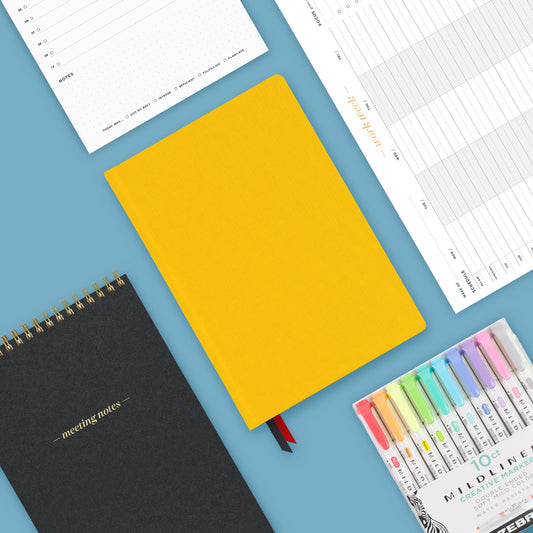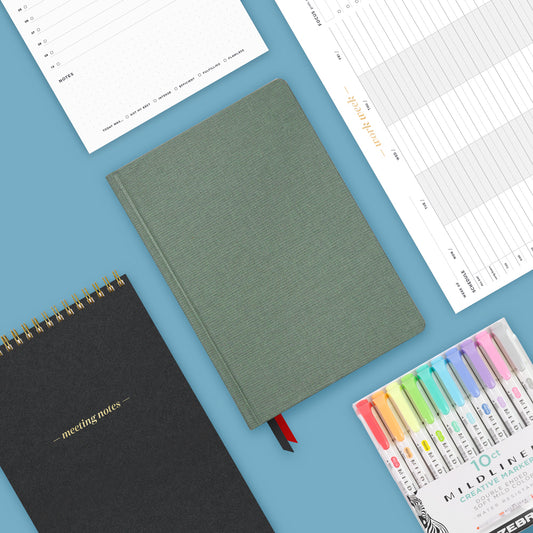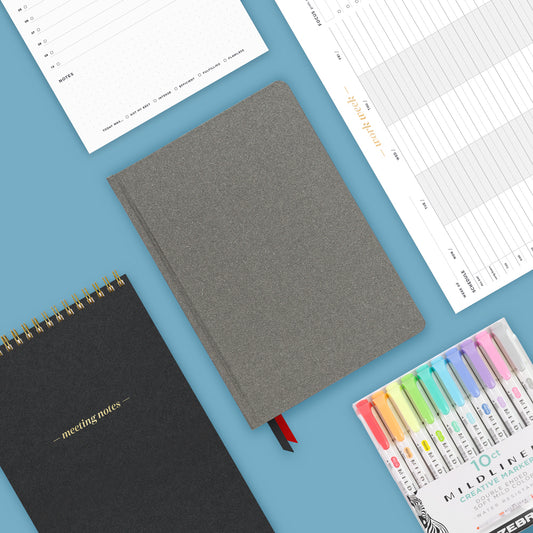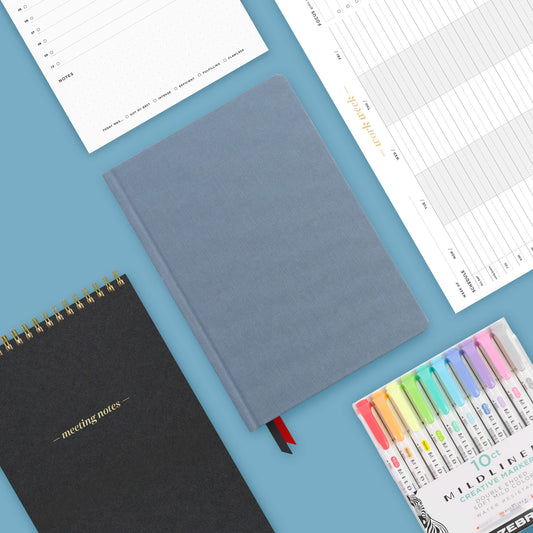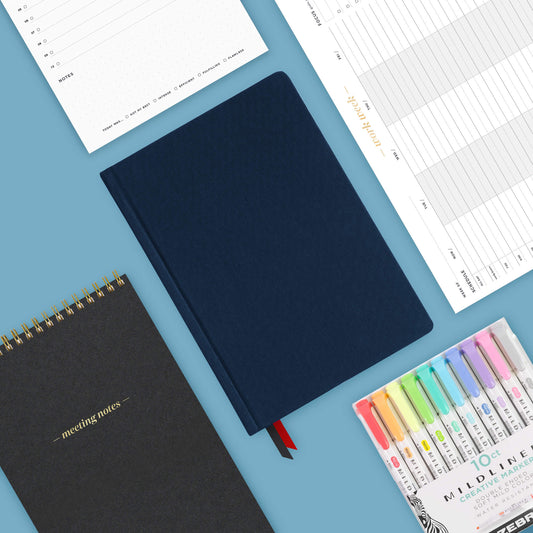 Ink+Volt Complete Home Office Suite
Description

More industries and employers are making it easier than ever to work remotely. Technology helps us stay connected to our team, but how do you stay productive while working from home?

The Ink+Volt Complete Home Office Suite is the ultimate solution for staying productive and in control of your workday. Set up your home office with the tools you'll need to get the job done. This set includes our best tools for keeping up with your day.

This set of 5 includes:

(1) Ink+Volt 2024 Goal Planner - set big goals for the year and stay focused on what matters
(1) Ink+Volt Work Week Deskpad - hour-by-hour planning for your busiest weeks
(1) Ink+Volt Daily Task Pad - start your day on the right foot. Checkbox-lover approved!
(1) Ink+Volt Meeting Notes Spiral Pad - keep notes from your meetings tidy and organized 
(1) Zebra Double Ended Mildliner Markers  - choose from ten different colors and two different tip widths to color coordinate and organize work across planning tools

Working from home comes with its own set of challenges – but with the right set of tools, you can be just as productive and successful as ever. Valued at $120, you can get this set for just $99. While supplies last!
The Story
Productivity at home might look different for you than it does at the office. Managing your time when you're in charge of your own day in your own environment requires diligence and organization. The Home Office Suite has just what you need to stay on track and on top of your day, no matter where it takes you.