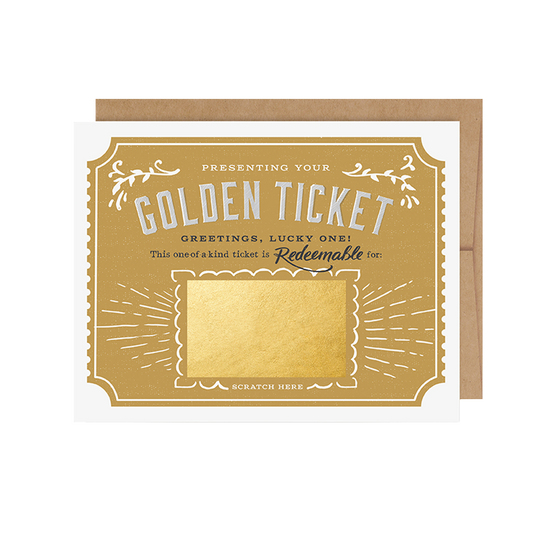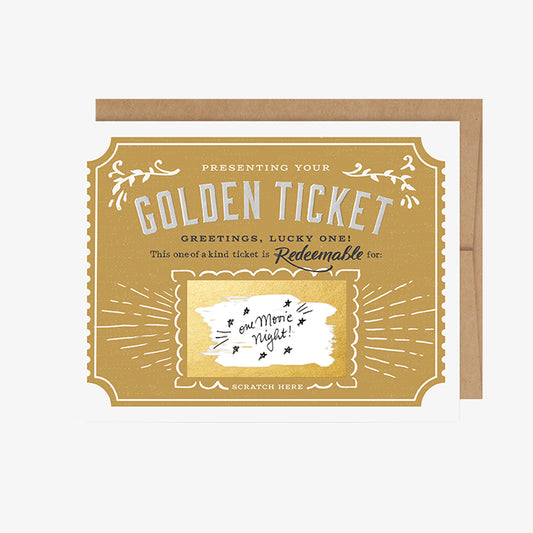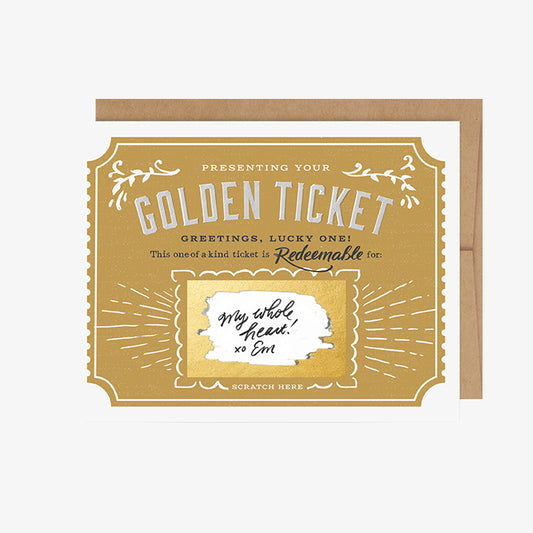 Scratch-Off Card - Golden Ticket
Description

If you're looking for a fun, delightful, and exciting greeting card, this scratch-off coupon card is the perfect choice. 


Take a trip to Willy Wonka's factory with this Golden Ticket scratch-off card. Simply write your message in the space provided and cover it up with the sticker (included). Scratch with a coin, and it will reveal your surprise message! This card is a fun and whimsical way to send an "IOU" in the mail.  Great for all occasions including birthdays, Mother's or Father's Day, or as a token of gratitude.
Product Specs

4 1/4" x 5 1/2"

Scratch-off

Made in the USA
Why We Love It
This card is just as fun to fill out as it is to receive! We love the surprising and exciting elements that take gratitude and thanks to a whole new level. There are lots of "prizes" you can gift: a coffee date, a car wash, a massage. The options are endless. Because it is personalized, this card is extra special for the person receiving it and they will surely love the gesture.