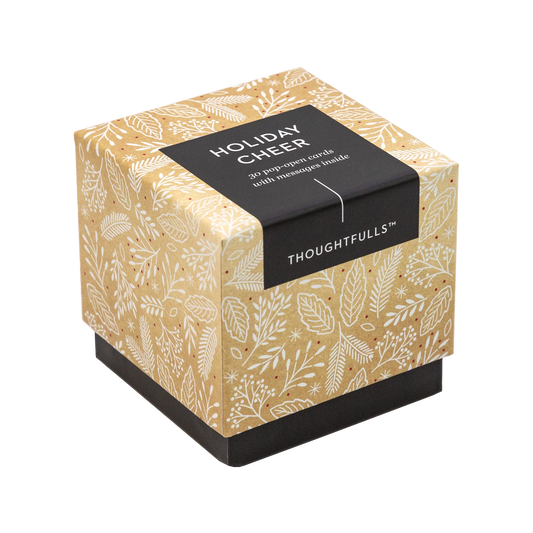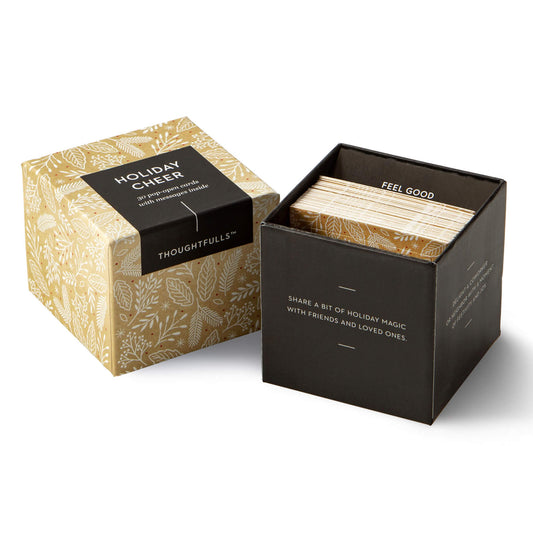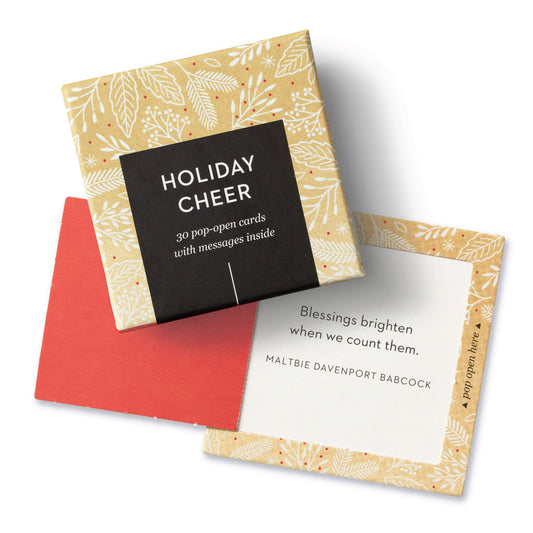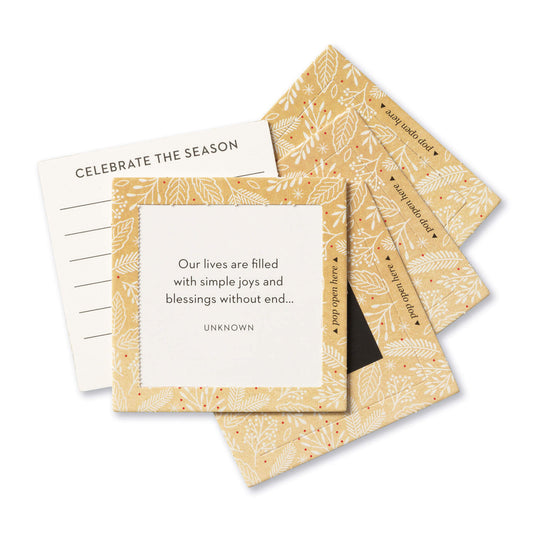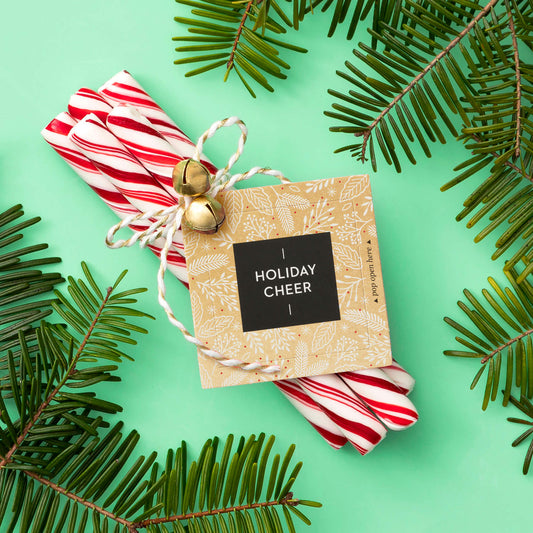 ThoughtFulls Pop-Open Cards: Holiday Cheer
Description

Aptly named, the ThoughtFulls Pop-Open Cards are a delightful stationery item to add to your collection. Spread the joy of the holidays with this Holiday Cheer edition.  

The Holiday Cheer set features 30 festive pop-open cards filled with invitations to brighten the spirit. On the back of each card are empty lines to address it or write a personal note. On the outside, you'll find a fun holiday design to celebrate the season. Inside are timeless messages of inspiration and wisdom. 
Product Specs

2 1/4" x 2 1/4"

30 cards

Unique inspirational quotes
Why We Love It
The holidays is about spreading joy and sharing it with loved ones. We love the many ways you could use these throughout the holidays: slip one into the stocking, deliver it with Christmas cookies, or tuck one into a gift. Inspire and boost their morale with this tiny token of joy.