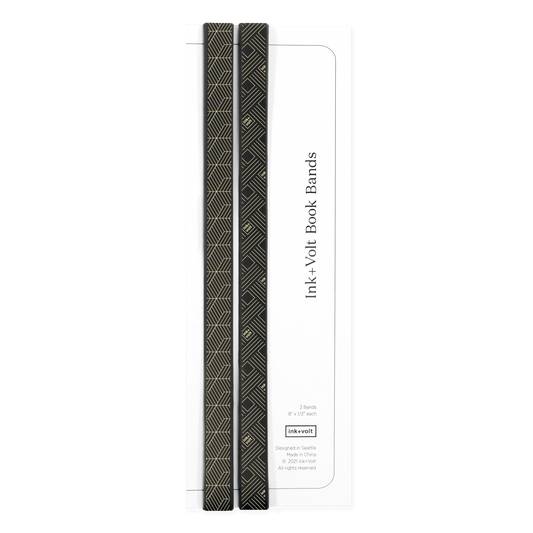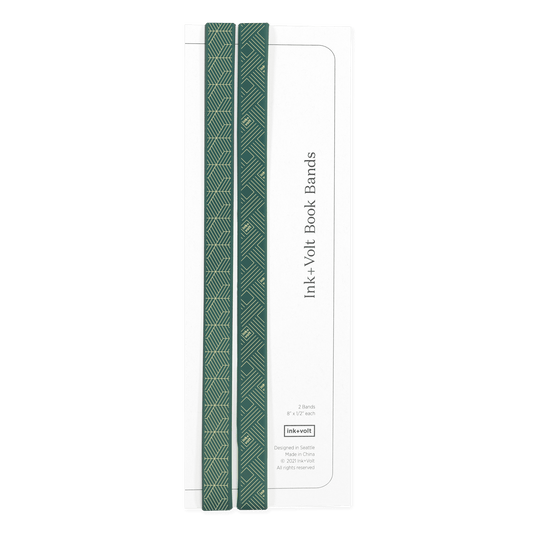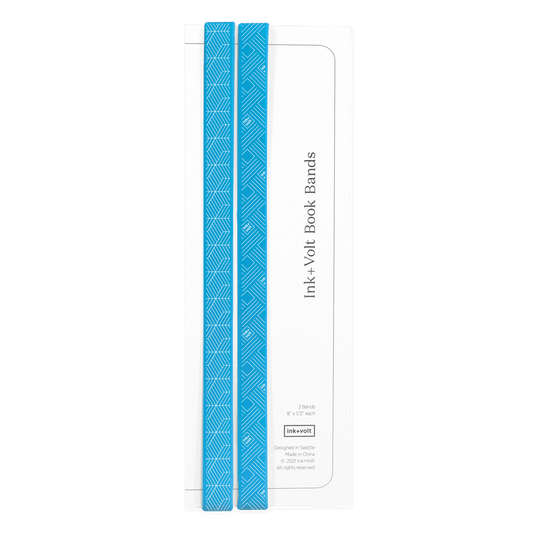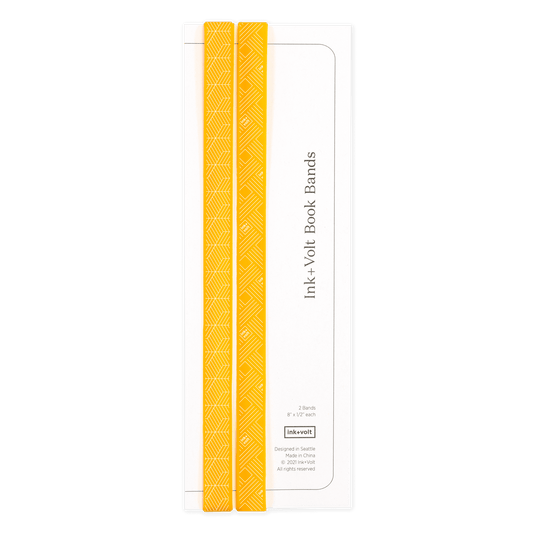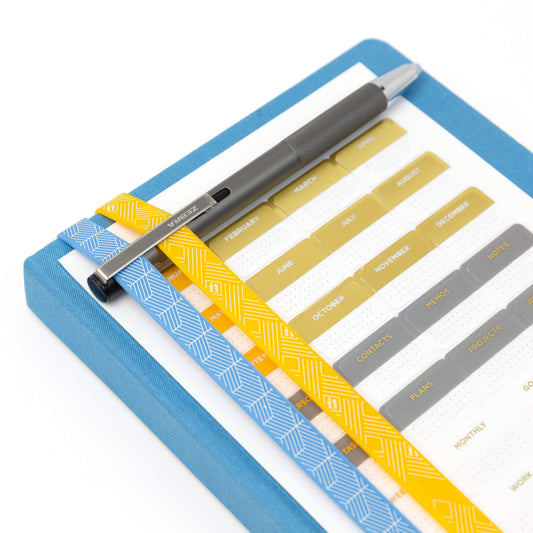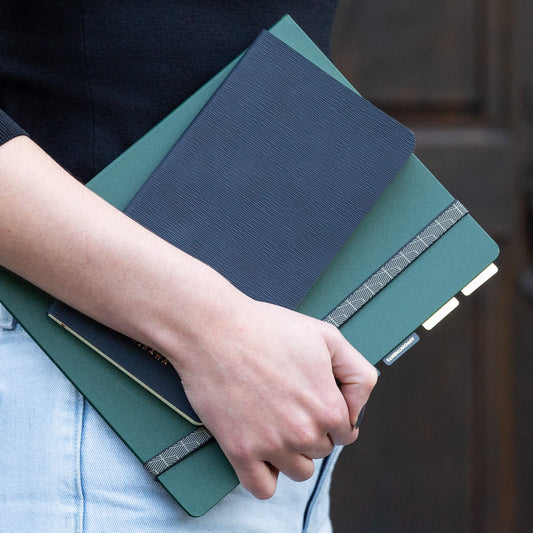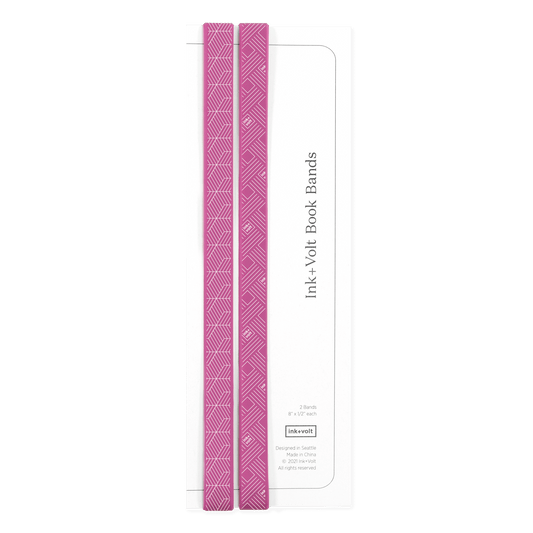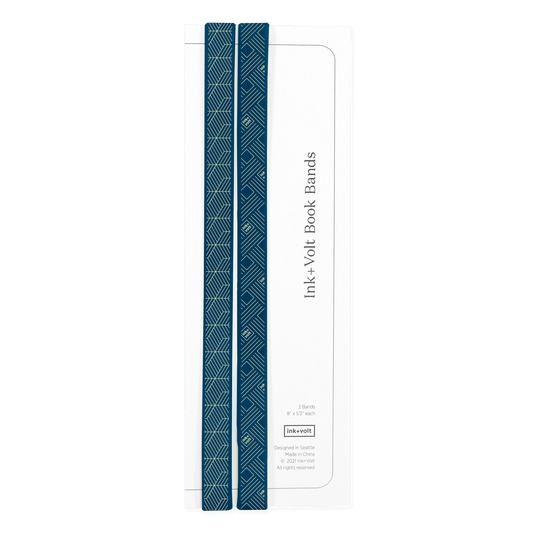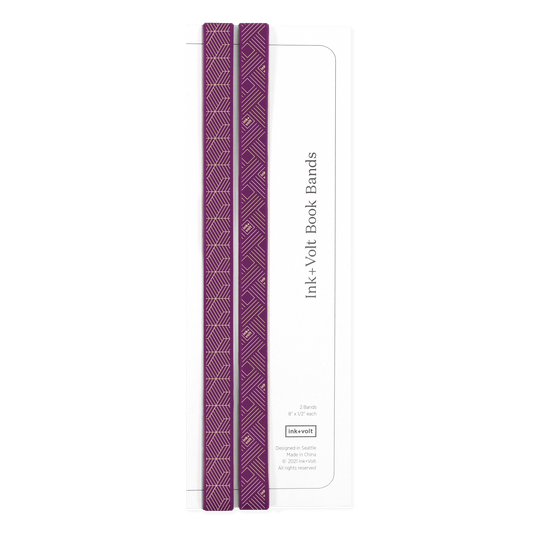 Book Bands - Art Deco
Description

These book bands are designed especially to fit your favorite Ink+Volt Planner like a glove. Avoid loose papers and notes from falling out by securing your book, and slip a pen under the band for easy, not-going-anywhere storage. 

These stretchy, durable bands are perfect for your planner or notebook (or anything really, from a book to a bag of chips – who are we to limit your creativity?). There are so many possibilities with these bands. This new design features two fun geometric patterns.

Each set comes with two bands in two unique designs and a variety of fun colors.
Product Specs

2 bands per set

7.95" x 0.5" - compatible with any A5 notebook

100% durable silicone


The Story
Accessorize your Ink+Volt Planner with these fun Art Deco inspired book bands. In a variety of colors, you can mix and match as you please.