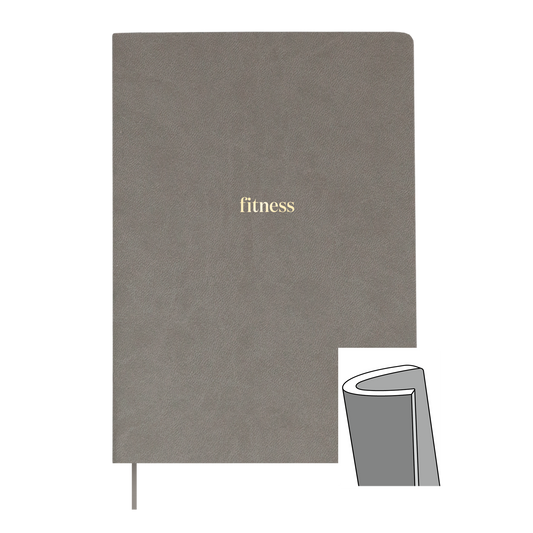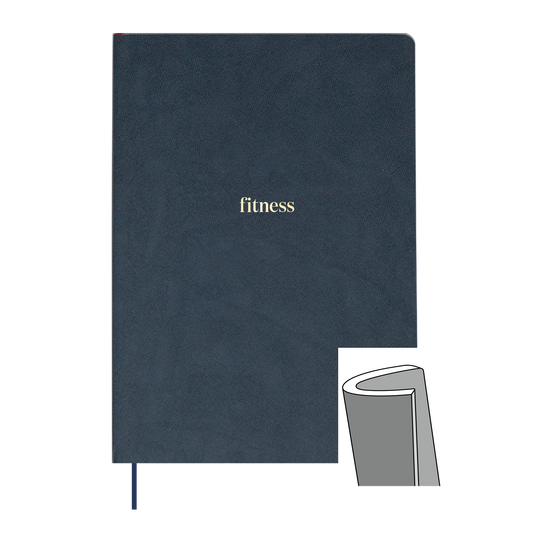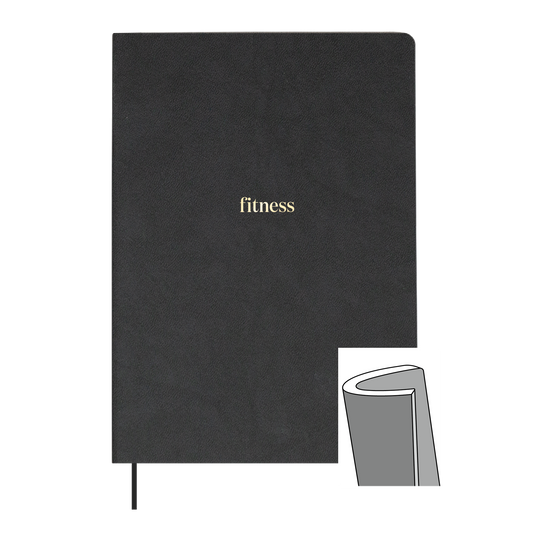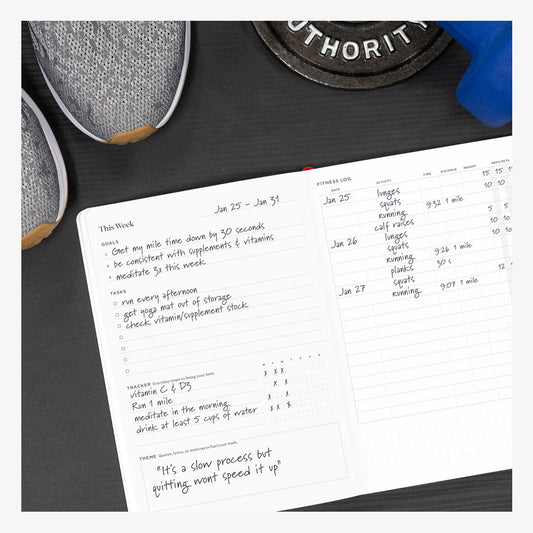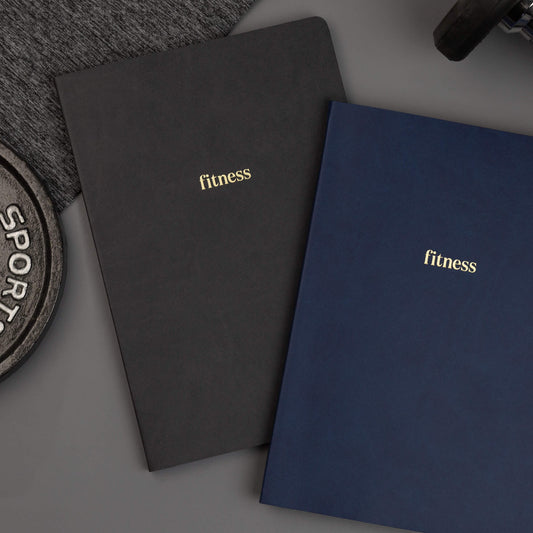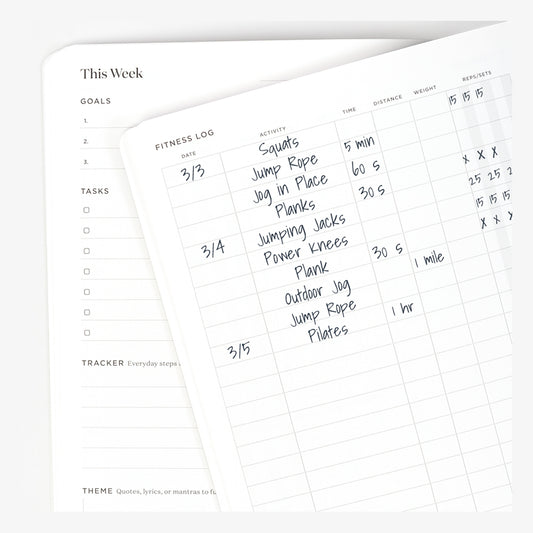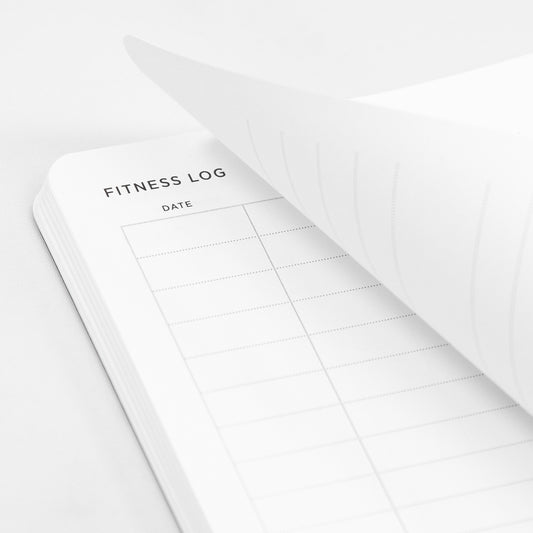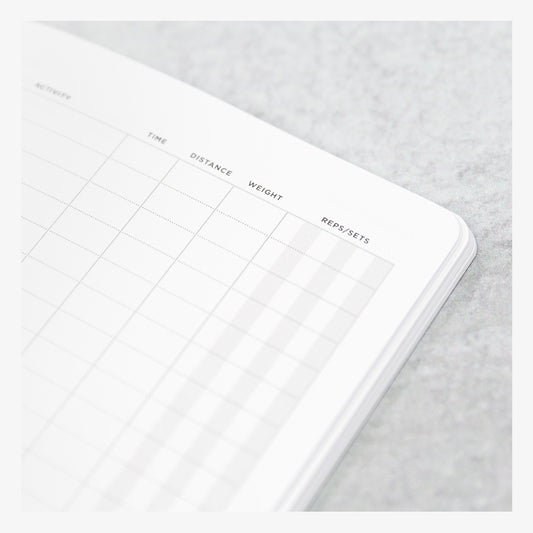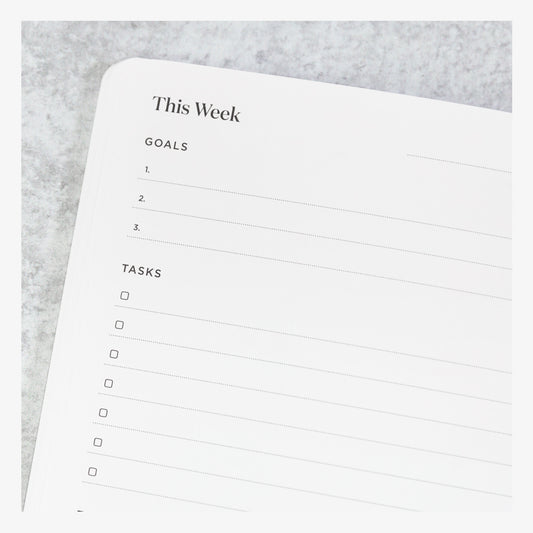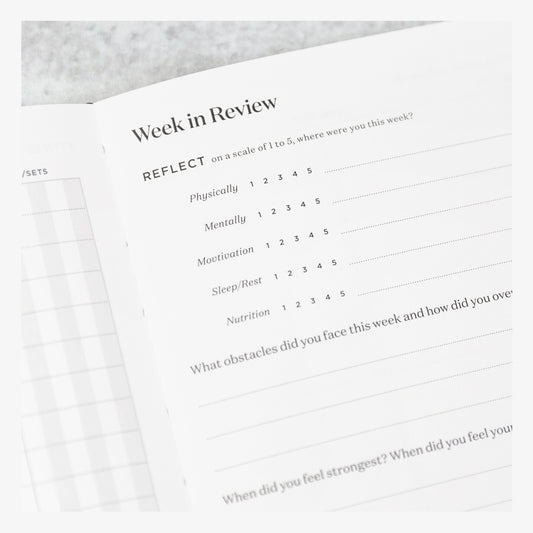 "It's always at my side when I'm on the treadmill or doing my strength training. I've lost almost 100lbs and this journal has been invaluable!" —Beth R.
Fitness Planner
Description

According to a 2019 study, exercising more is the most popular New Year's resolution. However, studies also show that this promise is bound to be broken, as the majority of New Year's resolutions fail within the first few months. So what does it take to stay on track and accomplish your fitness goals?

After months of research and testing, we're excited to introduce the Ink+Volt Fitness Planner. Inspired by the same goal-setting techniques that power our original planner, this undated 3-month version helps you establish and integrate your goals, develop accountability, and track your progress over those months. Track your workouts, stay in touch with your physical and mental well-being with weekly check-ins, and build momentum when everyone else is giving up.

Keep all of your goals and progress in one place, and remember that unlike digital tools and apps, hand-written goals are more likely to stick with you. By recording your goals, your routine, and your personal check-in each week, you will stay accountable, focused, and motivated. Whether you're working towards specific strength goals, training for a race, or simply looking for a way to make exercise a habit, this fitness planner will help you make your vision a reality.
Product Specs

5 3/4" x 8 1/2"

96 pages

3 months' worth of planning

70# quality paper

Softcover

Lay flat binding




The Story
The benefits of exercise are clear: reduced risk of heart disease, better sleep, improved mood, focus, and more. If you don't take care of your body, it can be hard to thrive in other areas of your life.

What's special about the Ink+Volt Fitness Planner is its emphasis on helping you be the best version of yourself, and giving you insight into the big picture of your goals. Each week you'll reflect on your physical state, mental state, motivation, sleep/rest, and nutrition. Because progress requires understanding where you are and where you want to be.